Be You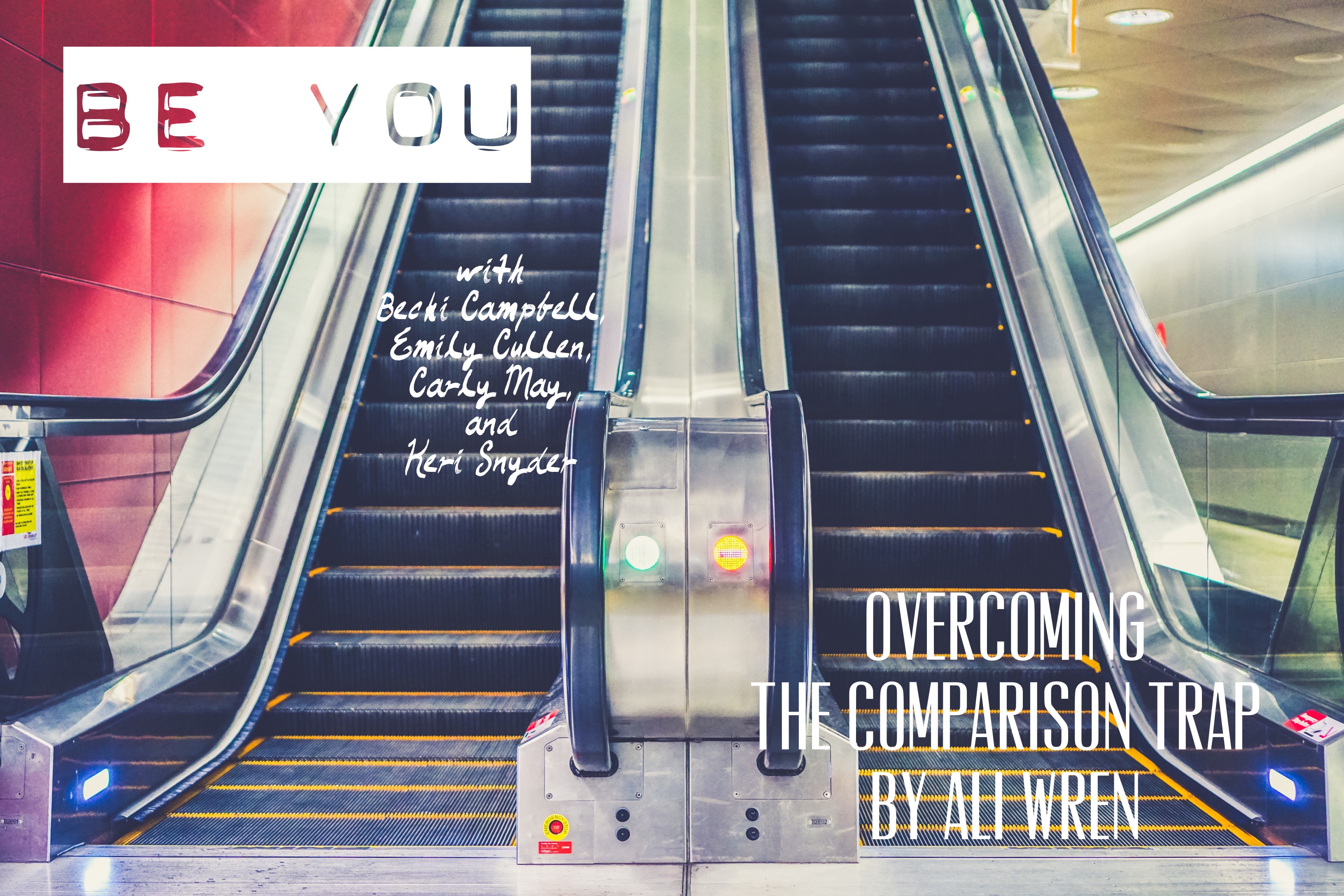 How do these four women overcome the comparison trap? Their answers all contain one common theme: be YOU. Becki, Emily, Carly, and Keri have such an authentic confidence that I greatly admire.
When I immerse myself daily in God's word, I align myself with the truth of who I am in Christ. The pull of comparing myself with other women no longer has a hold over me, and I am able walk confident and free.  – Becki Campbell

Keep reminding yourself that God's plan for your life is unique and therefore your path, details of your journey, and story will be different from others. That makes it pretty difficult to want to compare yourself to others! (At least it does for me!) – Emily Cullen

I think one of the best ways to overcome the comparison trap is to write things about yourself that you love and put it up on your mirror bathroom and by your bed, and read it to yourself daily. Remember that you are beautiful and no one else can do you the way you do. – Carly Gulino-May

As soon as I start to wander down that path, I try to stop myself immediately and remind myself that we are each different with unique gifts and talents. Then I try to have joy for the other person by admiring their talent and focus on what my talents are. – Keri Snyder
What do you love about yourself? Take some time to thank God for how He has uniquely gifted you. If you struggle to name something you love about yourself, ask God to show you the ways He has made you unique, and how He wants to use your gifts. 
Be you. No one else can do it.
Love, Ali
(This is part of a series from write31days.com. To see all posts in this series, click here.)
About Ali
I'm Ali. I write about my journey of living a full and healthy life with food allergies, overcoming the comparison trap, and cultivating authenticity.