Cilantro Lime Chicken Crock Pot Tacos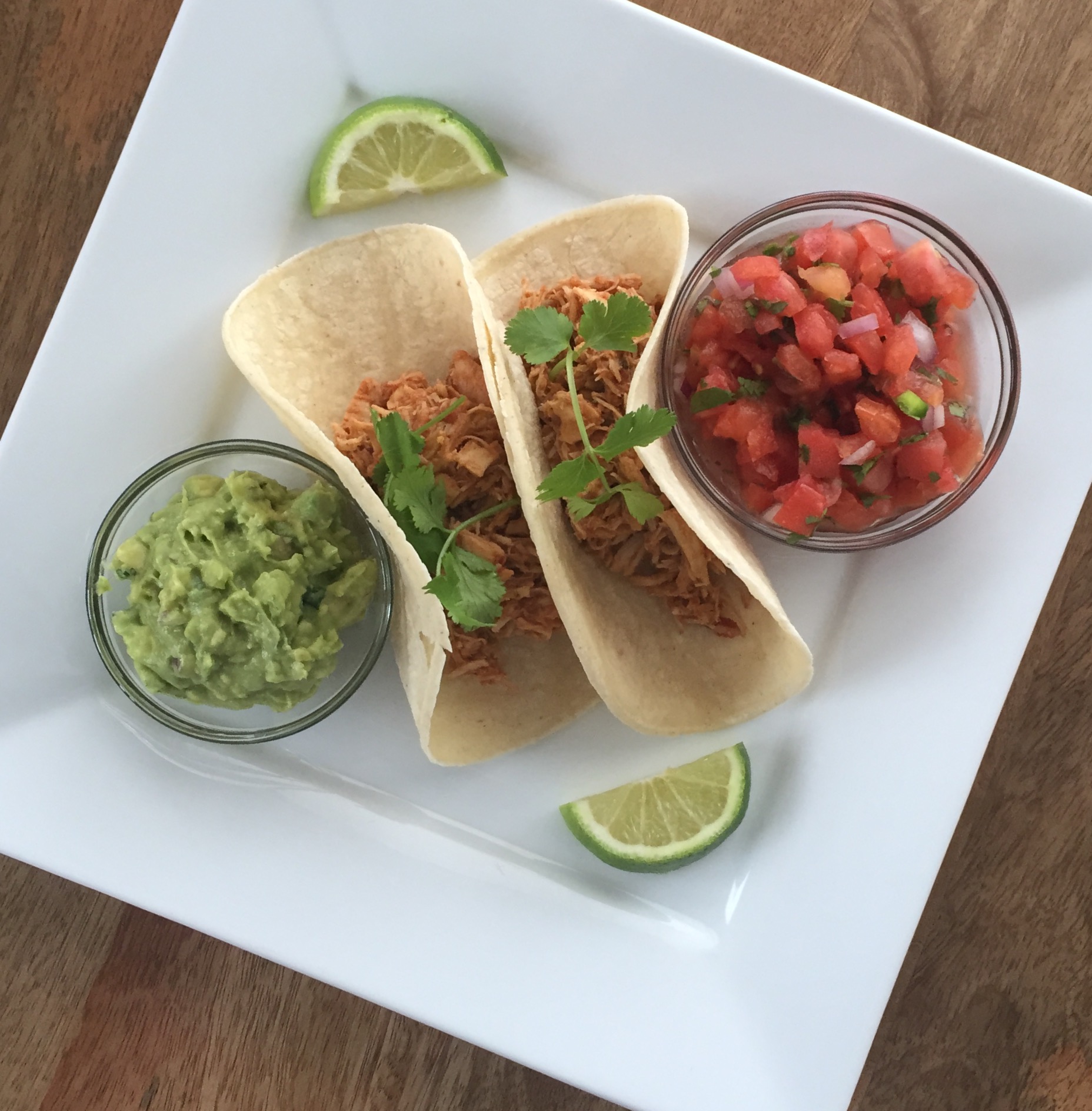 Tacos are pretty much the greatest main dish. People with food allergies can feast on the same meal at the same table at the same time as their friends and family with tacos. Taco meat is delicious on salads, corn shells, or tortillas. You can doctor up any taco with your choice of condiments. This chicken is a super easy and tasty crock pot recipe.  You can eat the meat for dinner one night, and eat it cold on a salad for lunch the next day, or even scoop it up with chips and guacamole.
Ingredients:
2 pounds boneless, skinless chicken breast or breast pieces
1 16-ounce jar gluten-free salsa (some gluten-free brands include: Chi Chi's, Frontera, On the Border, Newman's Own, Old El Paso, Pace, Taco Bell, and Tostito's)
1 packet gluten-free taco seasoning (gluten-free brands include: Trader Joe's, Old El Paso, Ortega, McCormick, Penzey's, and some Frontera packages)
1/3 lime, juiced
2 tablespoons fresh chopped cilantro
gluten-free corn tortillas *optional (gluten-free brands include: Mission, Rudy's, and La Tortilla)
gluten-free corn chips *optional (gluten-free brands include: Snyder of Hanover, most Tostitos, Mission, and Xochil)
condiments of your choice
Directions:
Place chicken in crock pot. Combine salsa, taco seasoning, lime juice, and cilantro. Pour combination over the chicken. Cover and heat on low for 6-8 hours, or on high for approximately 4 hours. Pull the chicken apart with two forks and mix everything together. Scoop into your favorite shell and Enjoy! xo
About Ali
I'm Ali. I write about my journey of living a full and healthy life with food allergies, overcoming the comparison trap, and cultivating authenticity.