Egg Muffins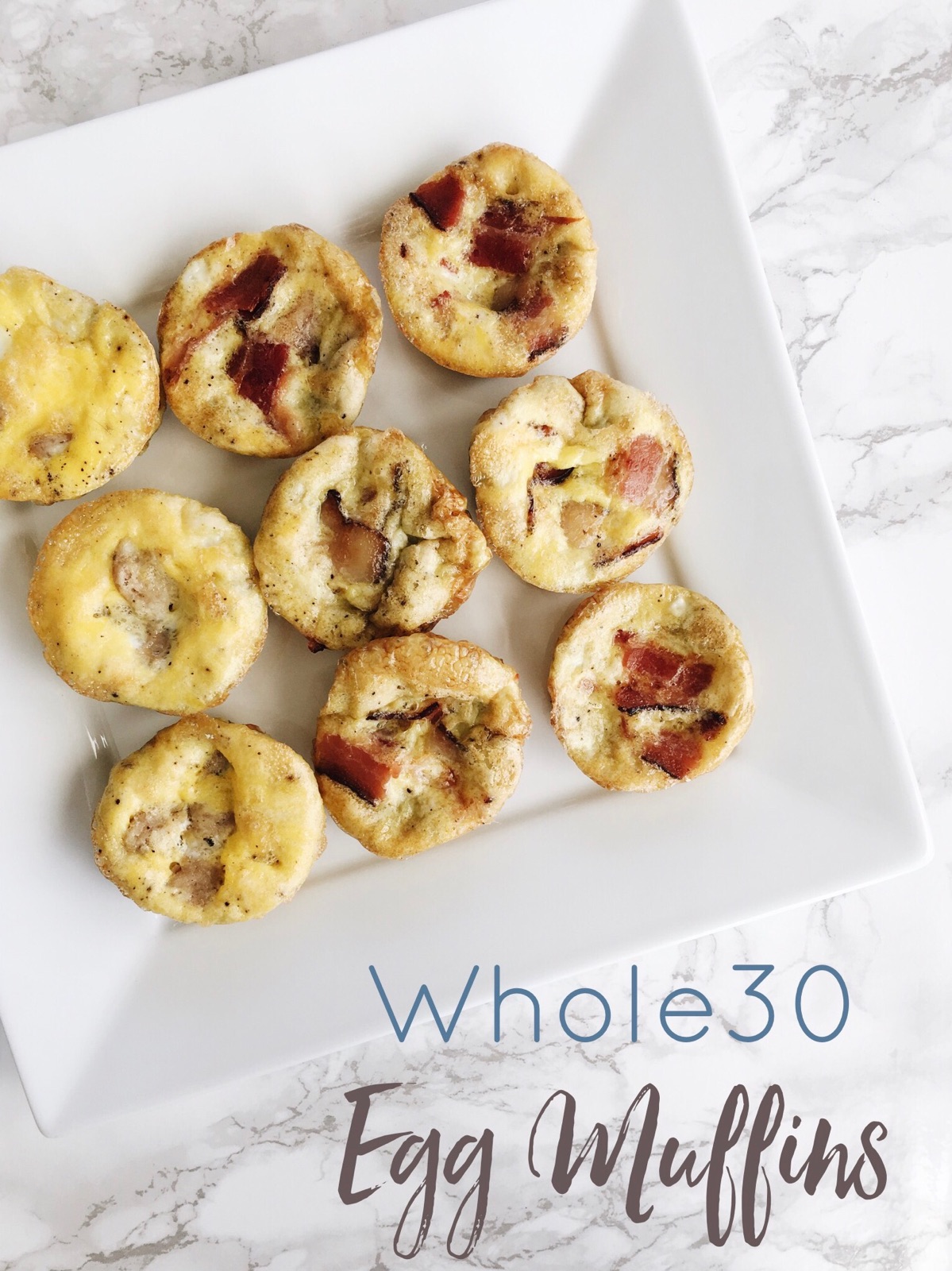 These egg muffins have been a hit in our home. I'm on my second round of Whole30 (follow along on Instagram!), and Adam is eating as much of what I make as he can. I baked up 2 dozen, and froze half so I was ready for the following week!
Ingredients: 
16-18 eggs (I started with 16 and then had to add a couple more towards the end to fill 24 muffin cups.)
3-5 chicken sausage links or 8-12 slices of cooked bacon, torn apart
salt and pepper to taste
coconut oil to grease muffin tins
Directions: Preheat oven to 350. Whisk eggs together, then add salt and pepper. Grease muffin tin well. Fill muffin cups about 2/3 full, and then add in the meat. Bake for 20-25 minutes, until the top is light brown. Freeze or refrigerate for an easy and delicious breakfast. Just reheat in the morning. Makes 24 muffins. Enjoy!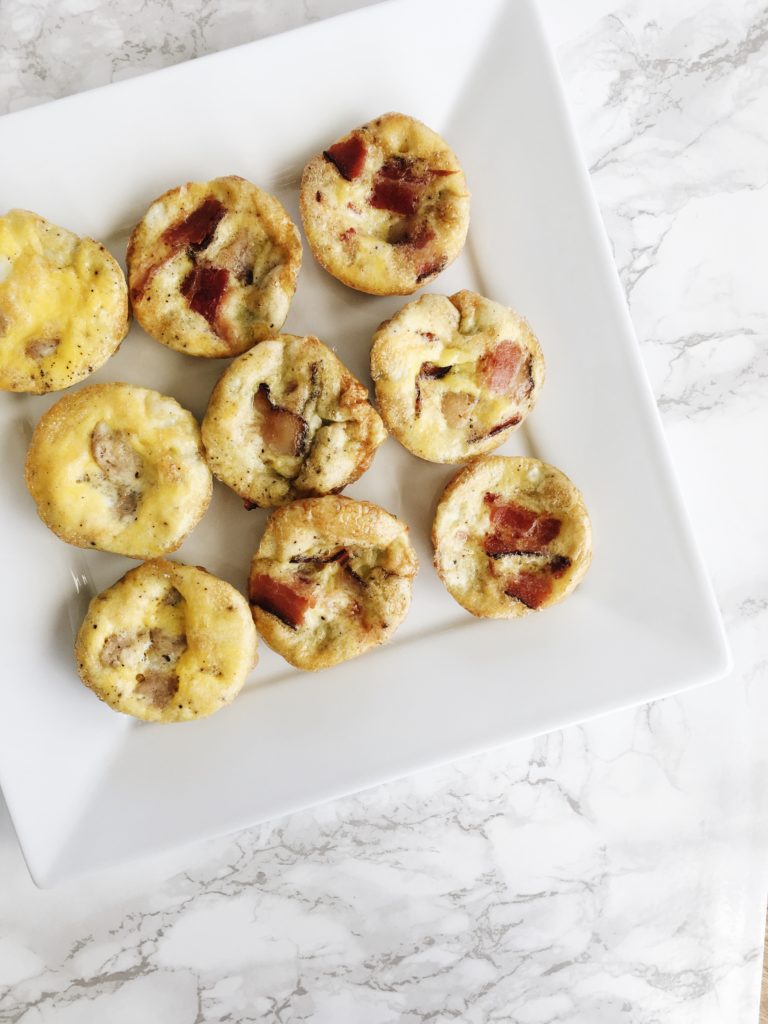 About Ali
I'm Ali. I write about my journey of living a full and healthy life with food allergies, overcoming the comparison trap, and cultivating authenticity.