Gluten-Free Pumpkin Chocolate Chip Muffins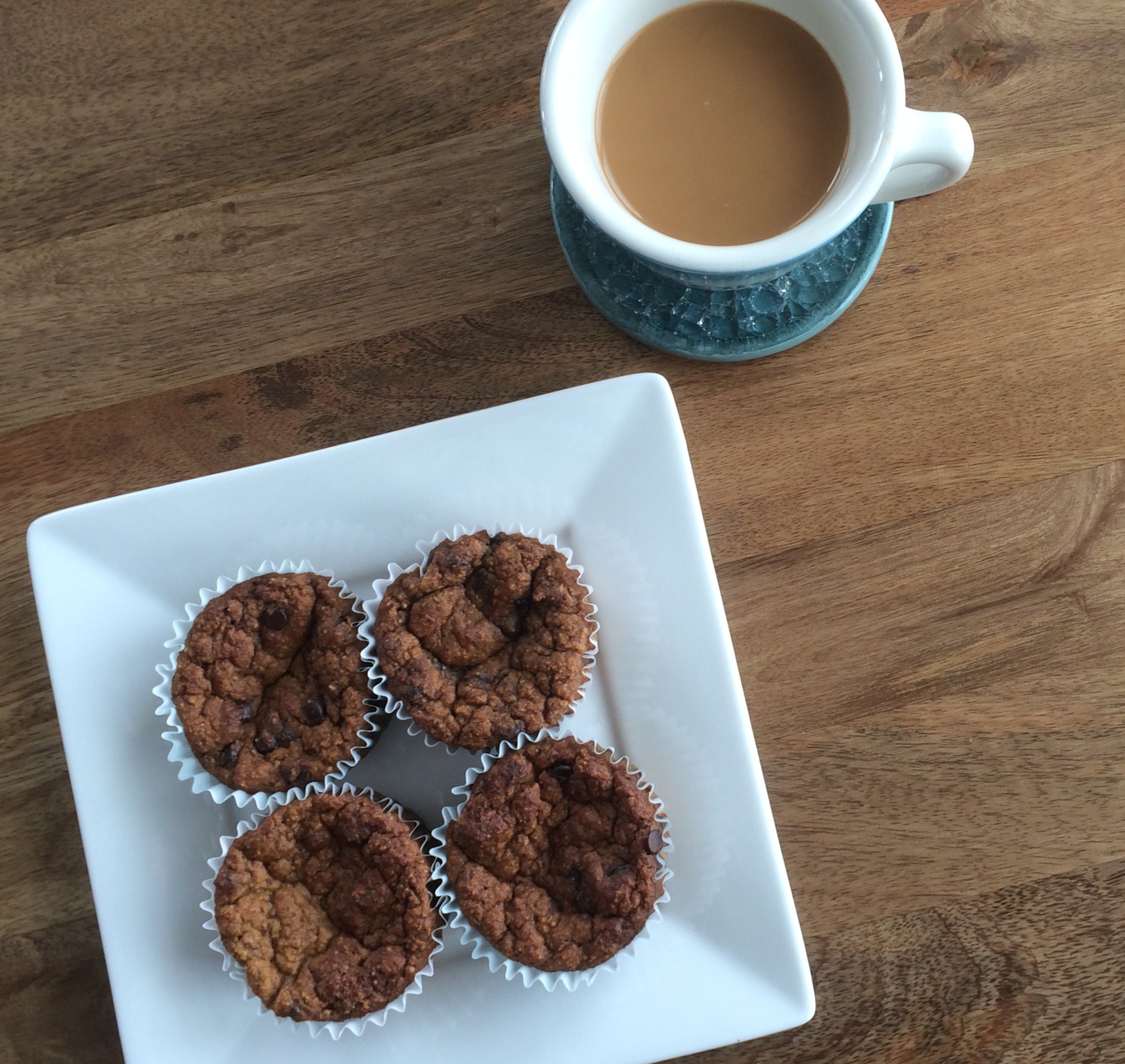 These grain-free, dairy-free pumpkin chocolate chip muffins are the epitome of October. Perfect for breakfast, a mid-day snack, or dessert. Enjoy them with a chai tea latte.
Ingredients:
3 1/2 cups almond meal
1/2 cup ground flax meal
1/4 cup sugar (I use a stevia blend)
1 tbsp pumpkin pie spice
2 tsp baking powder
1 tsp cinnamon
1/2 tsp baking soda
1 1/4 cups Enjoy Life chocolate chips (or any brand you choose to use)
2 tsp vanilla
1/2 cup unsweetened applesauce
2/3 cup maple syrup or honey
1 cup unsweetened almond milk (or milk of choice)
1 can pureed pumpkin
4 eggs
Directions:
Preheat oven to 350 degrees. Combine the wet ingredients (beginning at vanilla and moving down the list) and mix well. In a separate bowl, combine all of the dry ingredients except the chocolate chips. Slowly add the pumpkin mixture to the dry mixture, and combine well. Fold in chocolate chips. Fill muffin tins 3/4 full and bake for 30 minutes. Cool for 10 minutes before removing from the pan. Cool completely on a wire rack.
This recipe makes approximately 30 muffins.
You can add nuts or dried fruit to this recipe, in place of / in addition to, the chocolate chips.
Enjoy! And Happy Fall!
Love,
Ali xo
About Ali
I'm Ali. I write about my journey of living a full and healthy life with food allergies, overcoming the comparison trap, and cultivating authenticity.