My Favorite Gluten-Free / Dairy-Free Snacks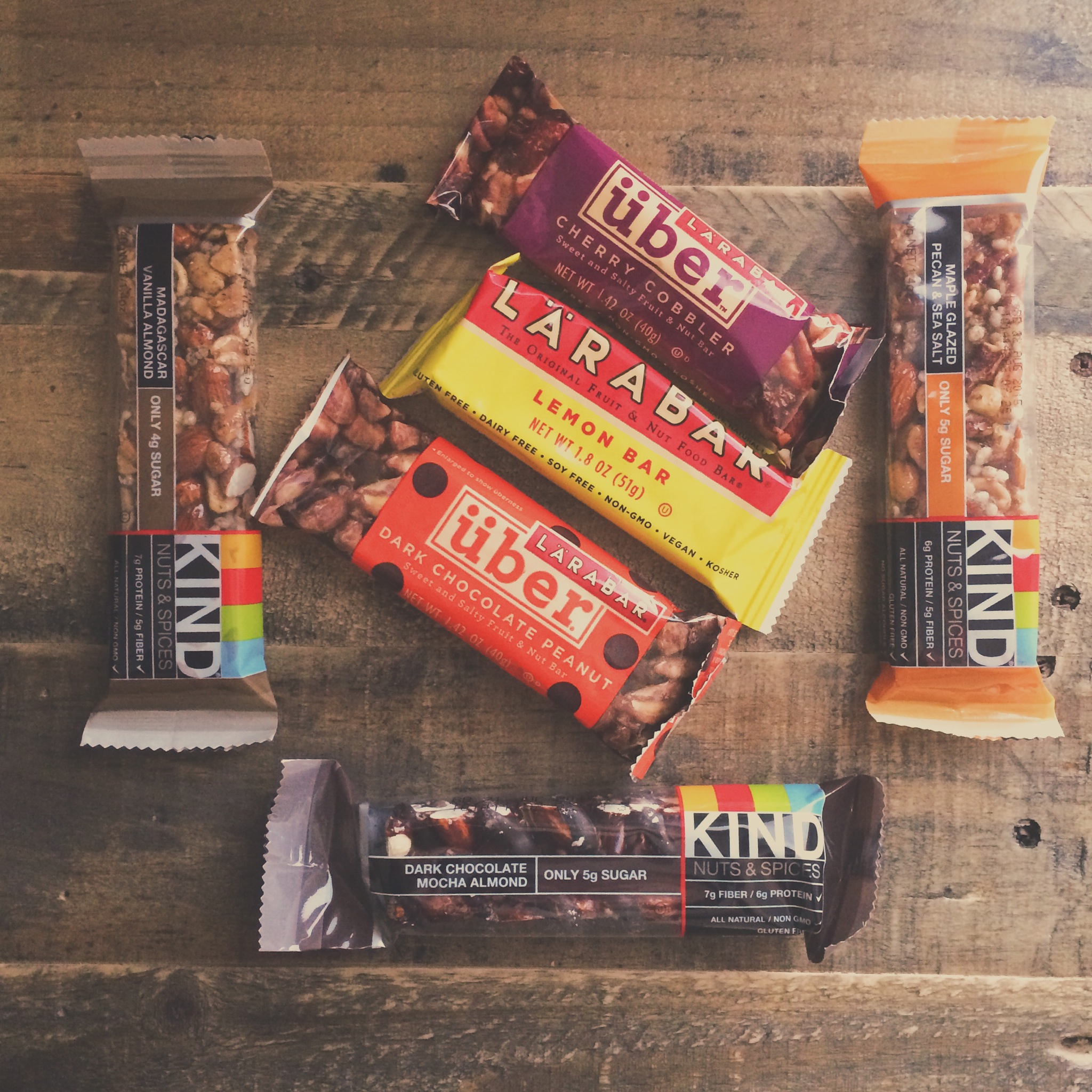 I don't know about you, but I must eat every few hours to keep my blood sugar levels stable. In other words, so that I don't get hangry (hungry + angry = hangry). These are my favorite healthy, protein-filled snacks to keep on hand in between meals.
KIND® Nuts & Spices Bars: If you're gluten-free and dairy-free, KIND® has a lot of options. I personally enjoy the maple glazed pecan and sea salt (a great balance of sweet and salty), Madagascar vanilla almond (for the vanilla lovers), and dark chocolate mocha almond (dark chocolate mocha… need I say more?). If you enjoy dairy, there are a lot of chocolate varieties that contain trace amounts of dairy. I find my bars at Meijer, Kroger, Whole Foods, Earth Fare, and some varieties at Target.
LARABAR®: All Larabar® fruit and nut bars are gluten-free. Each flavor contains no more than nine ingredients. My favorite flavors include peanut butter cookie and chocolate chip cookie dough. LÄRABAR über® is my favorite version. I enjoy the sweet and salty combination of the cherry cobbler bar. I buy them at Whole Foods, Meijer and Kroger.
Check out their websites to locate a store near you for these tasty snack options!
About Ali
I'm Ali. I write about my journey of living a full and healthy life with food allergies, overcoming the comparison trap, and cultivating authenticity.