Overwhelming Fulfillment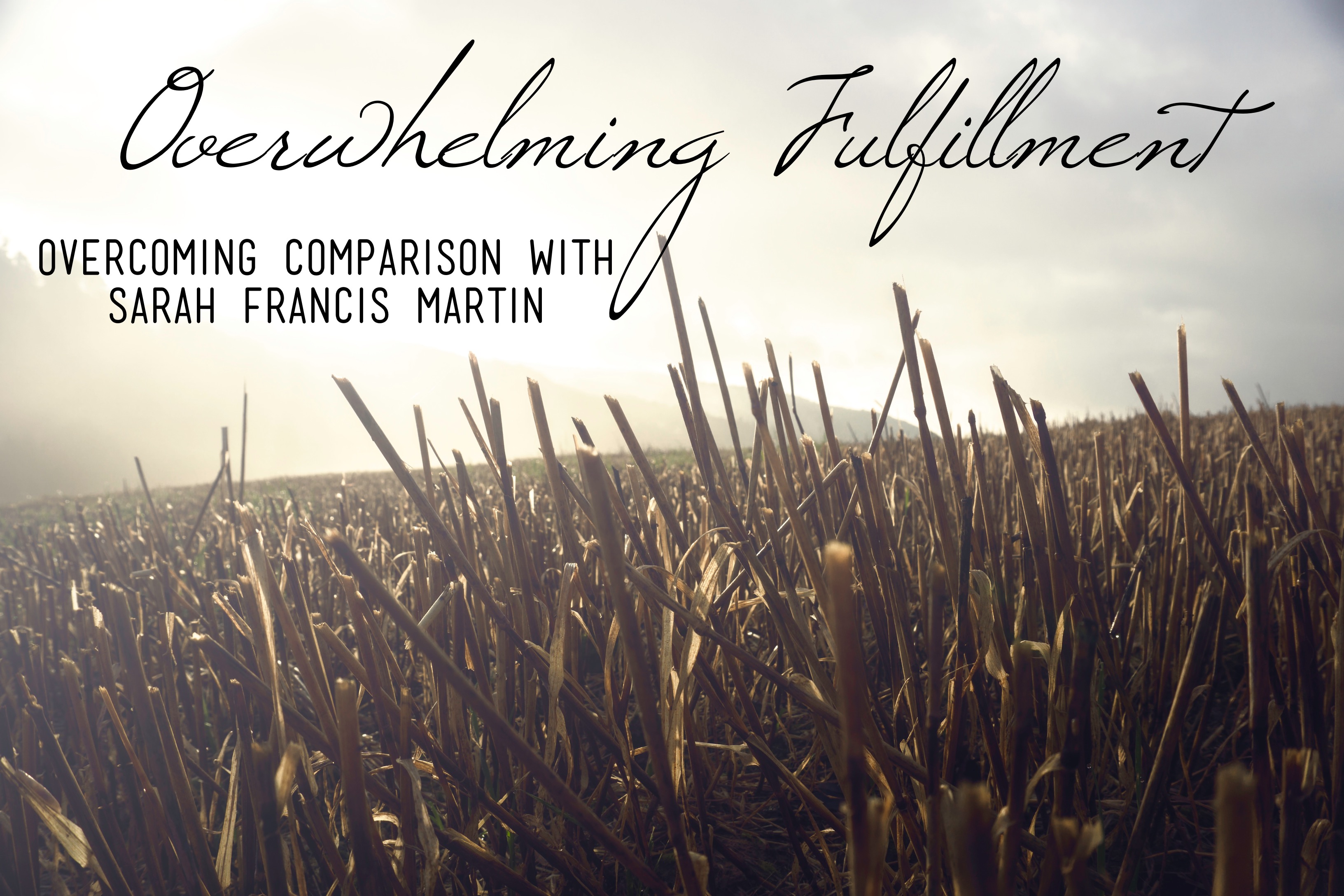 When we entangle our lives around the presence of God Himself, when we keep our head down in what He has for us (rather than pop our heads up to see what others have going on) an overwhelming sense of fulfillment occurs. We begin to operate more effectively in our own God-given gifts and projects and also encourage others in theirs. – Sarah Francis Martin
I love those words.
Here is my prayer for all of us:
God,
We desire to be entangled in Your presence. Help us keep our heads down so that we are able to see all that You have for us. When we are tempted to focus our eyes on others, give us the strength, wisdom, and confidence to trust You with our stories. Show us the gifts You have equipped us with, and give us the passion to pursue the projects You have planned for us. Give us eyes to see You, ears to hear You, and love to encourage others.
Amen. 
(This is part of a series from write31days.com. To see all posts in this series, click here.)
About Ali
I'm Ali. I write about my journey of living a full and healthy life with food allergies, overcoming the comparison trap, and cultivating authenticity.