Paleo Chocolate Chip Coconut Cookies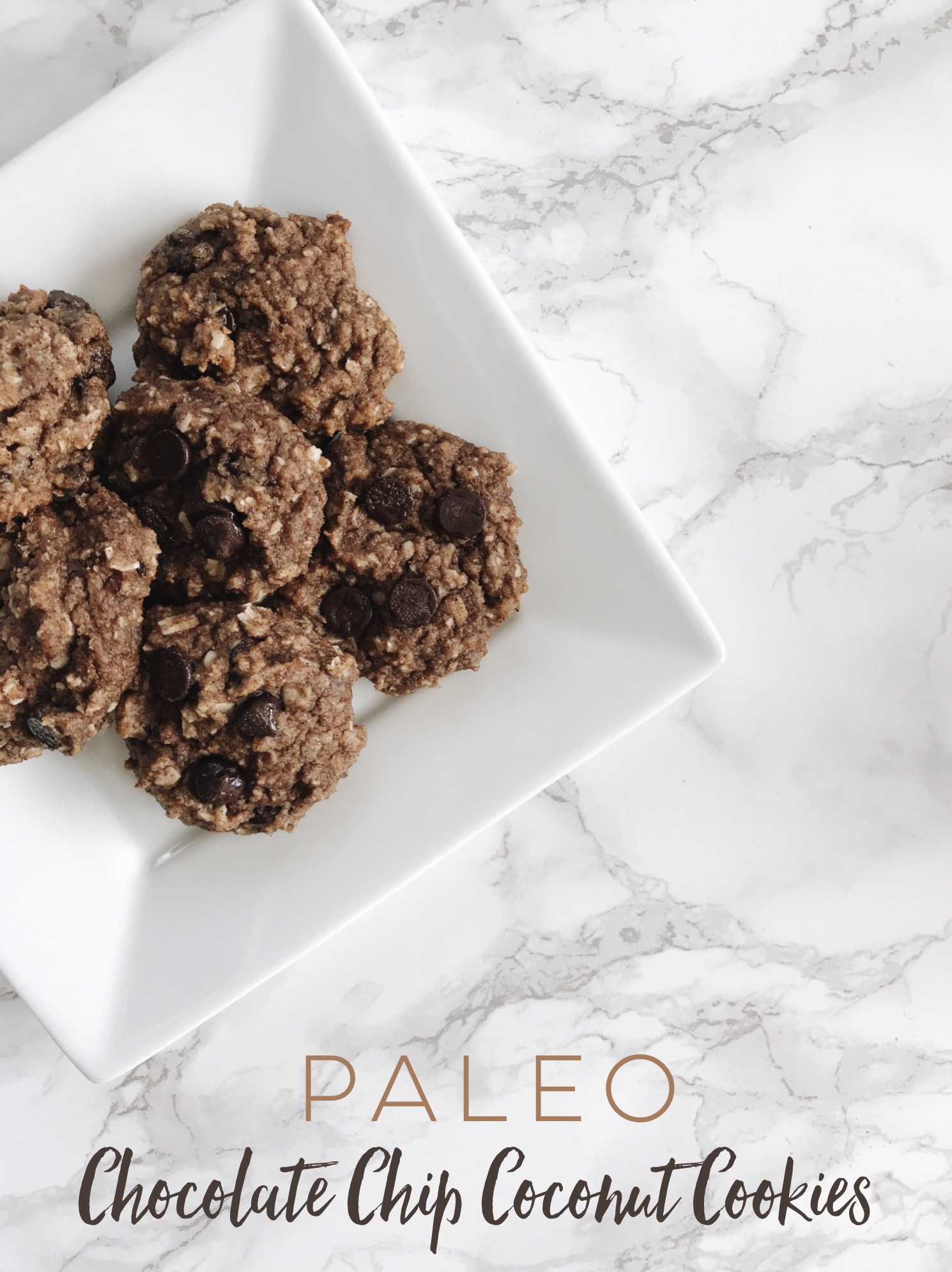 The texture and flavor of coconut flakes mixed with (dark) chocolate chips and cinnamon makes this grain-free cookie combination delightful. I've made the egg version and egg-free version, and both recipes turned out great. Enjoy in the morning with coffee, or for an afternoon snack with almond milk!
Ingredients:
1 1/2 cups unsweetened flaked coconut
1 cup almond butter
1/2 cup coconut flour
12 pitted dates, soaked in warm water for 10-15 minutes
1 cup unsweetened applesauce
4 eggs (for a vegan version, substitute eggs with a flaxseed or chia seed replacement: 1 tbsp. flaxseed meal or chia seed + 2.5 tbsp. water; stir and let sit for 5 min.)
1 tbsp. cinnamon
2 tsp. vanilla
1 tsp. baking soda
1/2 tsp. salt
1/2 cup dark chocolate chips
Directions:
Soak dates in warm water.
Preheat oven to 350 degrees.
Add coconut flakes to food processor and pulse until the flakes become finely ground. (A few chunks are okay.) Set coconut flakes aside in a bowl.
Next, drain dates. Then add almond butter, coconut flour, and dates to food processor. Pulse for about a minute, or until the dates are broken into tiny pieces.
Add in coconut flakes, applesauce, eggs, cinnamon, vanilla, baking soda and salt, and process for about 20-30 seconds, until a wet dough forms.
Add in chocolate chips and pulse a couple times so they are well dispersed throughout the dough.
The dough will be gooey. Drop spoonfuls on a silicone baking mat or parchment-lined cookie sheet.
Bake for 10-15 minutes, depending on how big you made the cookies. They will be done when they are golden brown. (I accidentally left one batch in the oven for over 20 minutes, and they were darker brown than I would have liked, but they still tasted great.)
Let the cookies sit for five minutes on the cookie sheet. Then remove them and place them on a cooling rack until they are completely cooled.
These cookies store well in the refrigerator, or freezer for a longer period. You could add in other mix-ins like nuts or dried fruit in addition to, or in place of, the chocolate chips.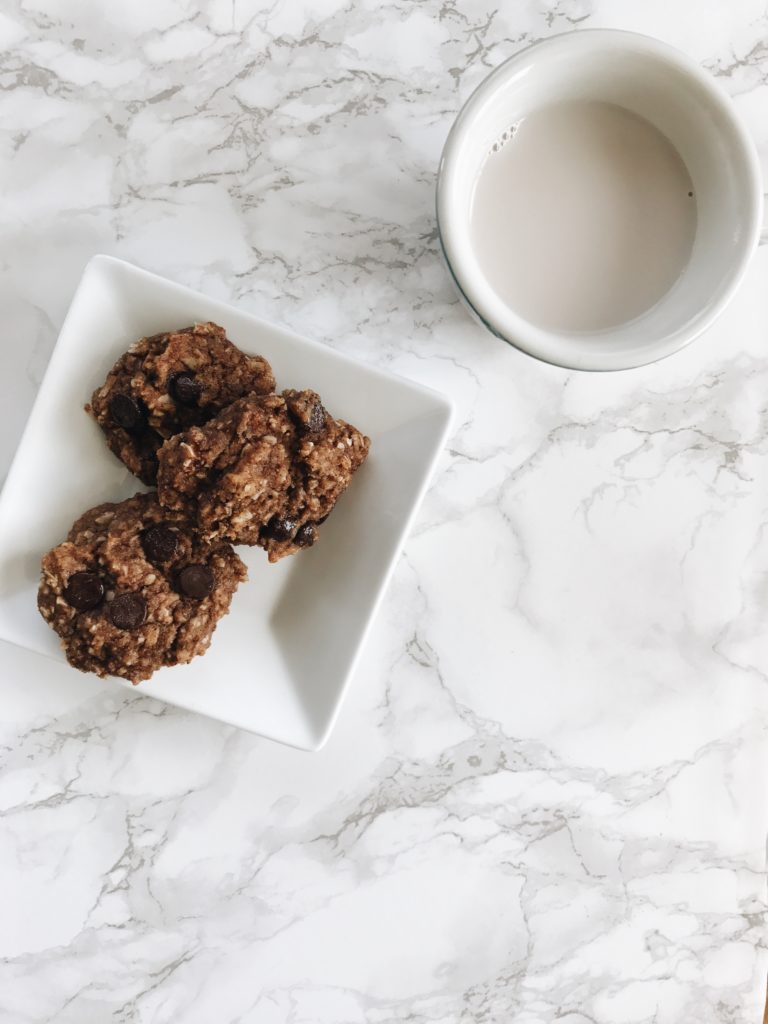 *This recipe was modified from Against All Grain's breakfast cookies.
About Ali
I'm Ali. I write about my journey of living a full and healthy life with food allergies, overcoming the comparison trap, and cultivating authenticity.