Paleo Strawberry Vinaigrette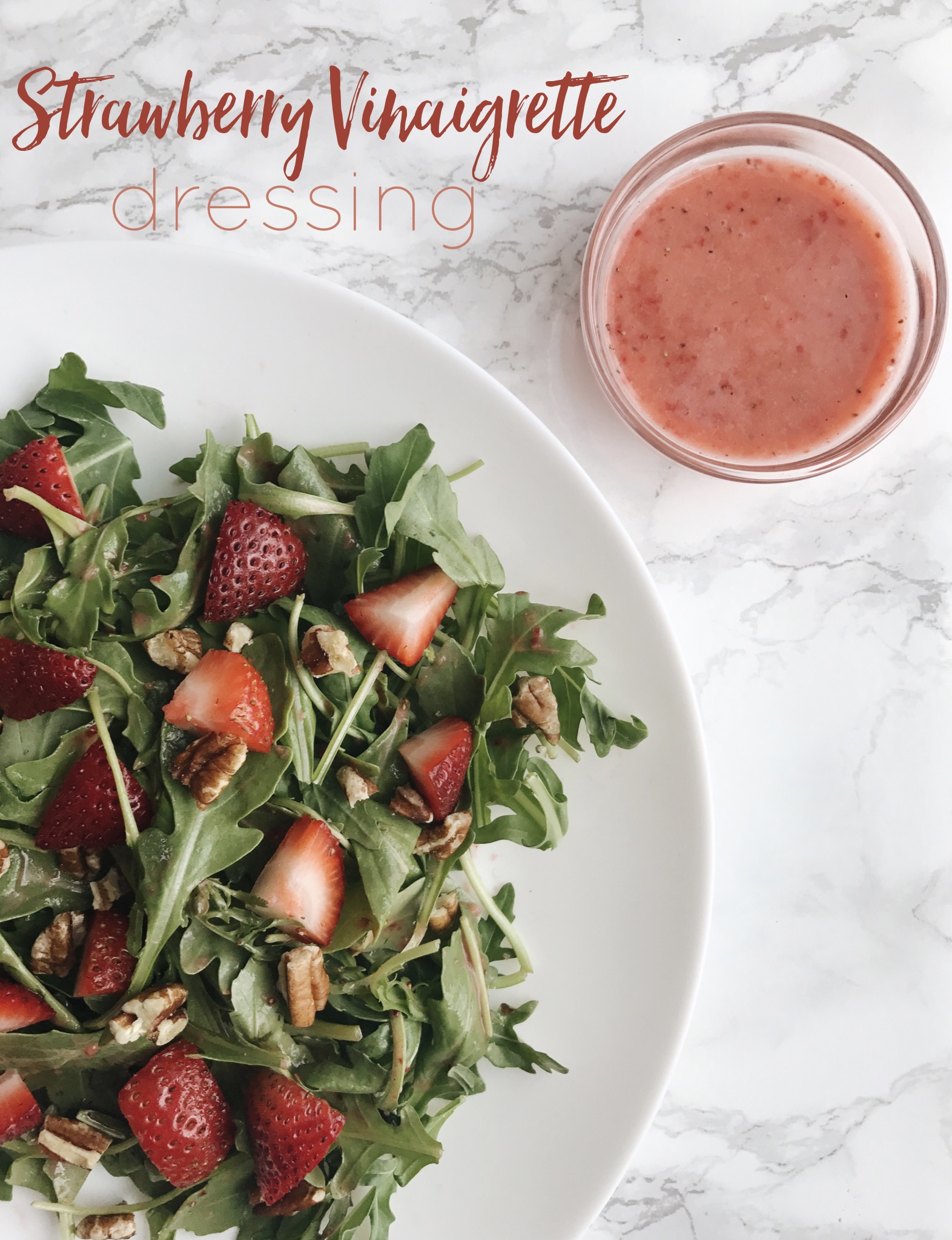 Why do salads always taste better when someone else makes them for us? I was at a local restaurant in my hometown in Michigan with my mom, and we had this incredible mixed greens salad with orange slices, dried cranberries, pepitas, avocado, and three choices of dairy-free dressing–the classic balsamic vinaigrette, another basic vinaigrette, and strawberry vinaigrette. 
The combination of the fruit, avocado and strawberry vinaigrette was heaven in my mouth. So I decided to create a strawberry vinaigrette dressing to experiment with other summer salad flavors. So far, I've tried it with spinach, berries, and almonds, and arugula, strawberries, and pecans (feta or goat cheese would also pair well with this combination if you eat dairy). I think bacon would add another delicious flavor as well.
Ingredients: 
1 1/2 cups chopped strawberries
2 tbsp. apple cider vinegar
2 tbsp. olive oil
2 tbsp. honey
1/4 tsp. salt
1/8 tsp. pepper
Directions: Blend all ingredients in a food processor or blender until there is a smooth consistency. Drizzle over your choice of salad and toppings. Refrigerate unused portion covered for up to a week. Enjoy!
About Ali
I'm Ali. I write about my journey of living a full and healthy life with food allergies, overcoming the comparison trap, and cultivating authenticity.