Paleo Zucchini Muffins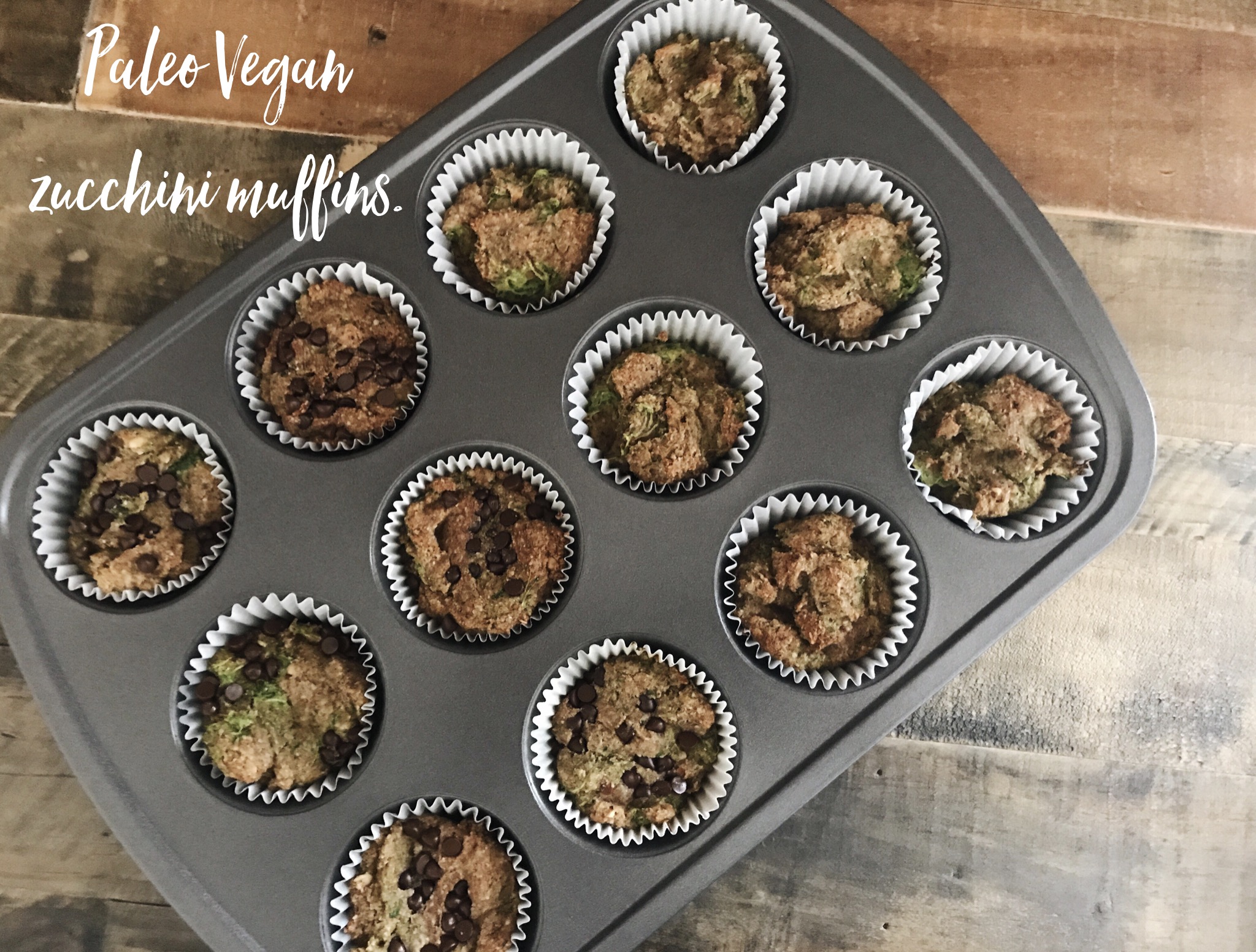 These delicious zucchini muffins are packed full of health! They can be made vegan if you replace three eggs with a flaxseed meal replacement. (I made a batch with 3 tbsp. flaxseed meal + 9 tbsp. water.) Warning: the muffins will have a green hue swirled throughout them, so it might be difficult to trick any picky eaters into eating them.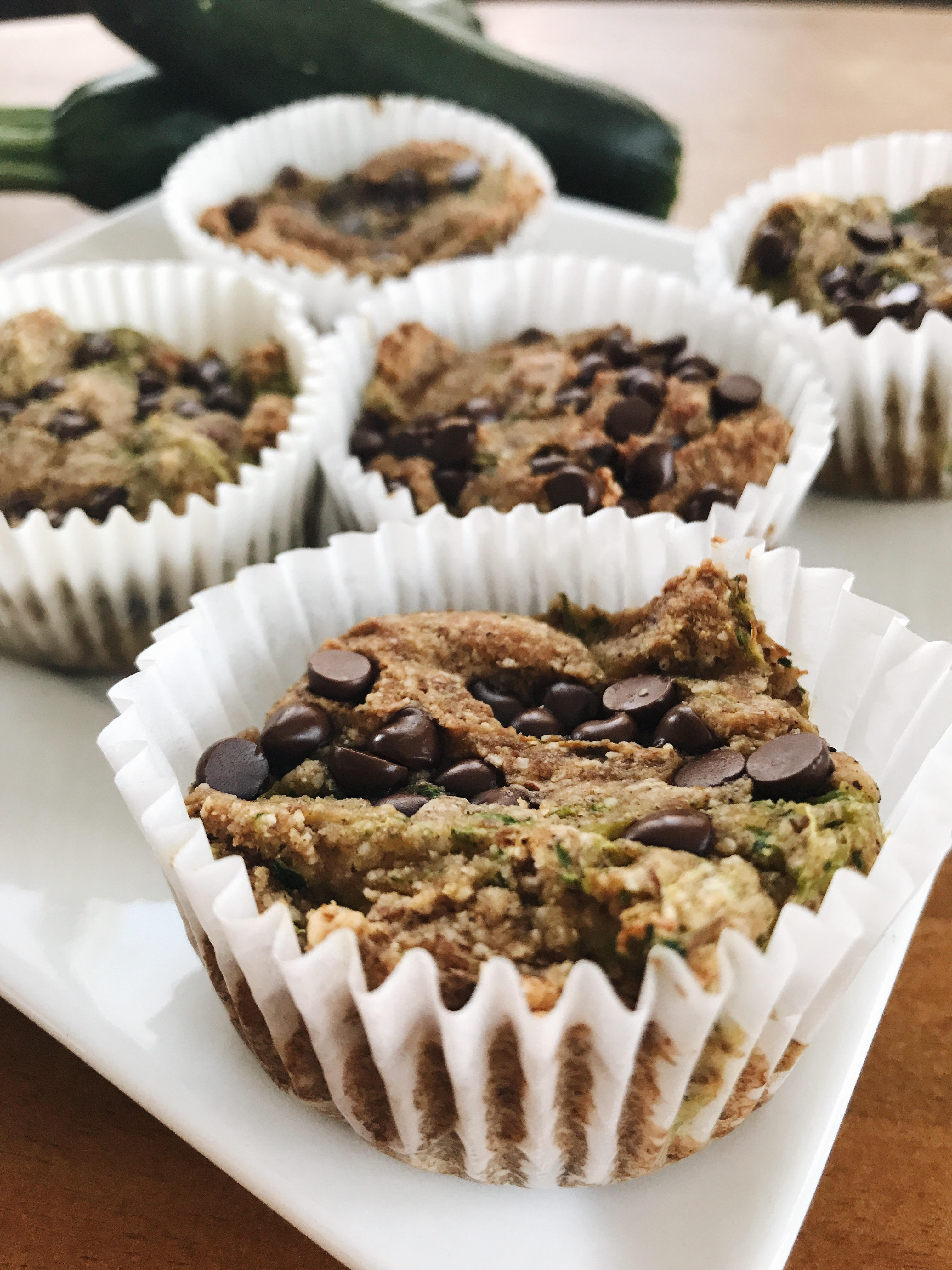 Ingredients: 
1 cup grated zucchini
1 1/2 cups almond flour
1/3 cup applesauce
1/4 cup coconut flour
1/4 cup melted coconut oil
3 eggs or 3 tbsp. flaxseed meal with 9 tbsp. water (let sit for 10 minutes to thicken)
2 tbsp. maple syrup
2 tbsp. almond butter
1 tsp. cinnamon
1 tsp. baking soda
1/2 tsp. salt
1/3 to 1/2 cup dairy-free chocolate chips, optional (but highly recommended)
1/3 cup chopped walnuts, optional
Directions: Preheat oven to 350 degrees. Squeeze excess water out of the zucchini. (I used a strainer and paper towel.) In one bowl, mix dry ingredients. In another bowl, mix the wet ingredients. Add dry ingredients to wet ingredients. Then fold in zucchini. If you choose to use chocolate chips or nuts, fold those in at the end. Fill muffin cups 3/4 full (they won't rise much, so don't be afraid to fill them). Bake for 25-30 minutes. Cool and enjoy!
Yields 12-15 muffins.
Love, Ali xo
About Ali
I'm Ali. I write about my journey of living a full and healthy life with food allergies, overcoming the comparison trap, and cultivating authenticity.