Peanut Butter Cookies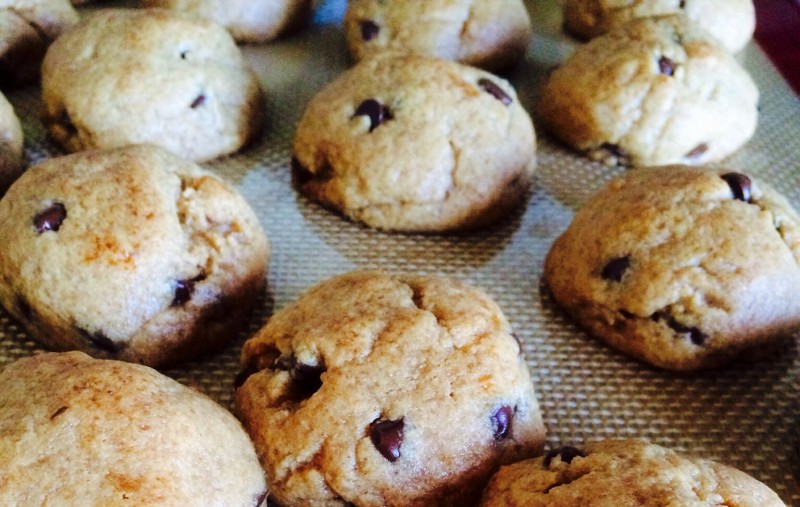 These gluten-free, dairy-free, grain-free peanut butter cookies are my all-time favorite cookies to make and eat!
Ingredients: 
1 cup all natural creamy peanut butter
3/4 cup sugar (I like to use Truvia)
1 large egg, lightly beaten
1 tsp baking soda
1 tsp pure vanilla extract
1/2 cup to 3/4 cup Enjoy Life chocolate chips (If you are not dairy-free, feel free to use any kind of chocolate chips) *optional* These cookies taste delicious without the chocolate chips.
Directions:
Preheat oven to 350 degrees. Mix all ingredients together. (If using chocolate chips, add those at the end.) The dough will be sticky. Roll into 1-inch balls and place on a baking sheet. (I love to use a silicone baking mat.) Bake for 8-12 minutes, until the cookies are a golden brown color on the edges. Let them cool on the pan for about 1-2 minutes, and then remove. Cool completely. Enjoy!
About Ali
I'm Ali. I write about my journey of living a full and healthy life with food allergies, overcoming the comparison trap, and cultivating authenticity.