Prayer and Praise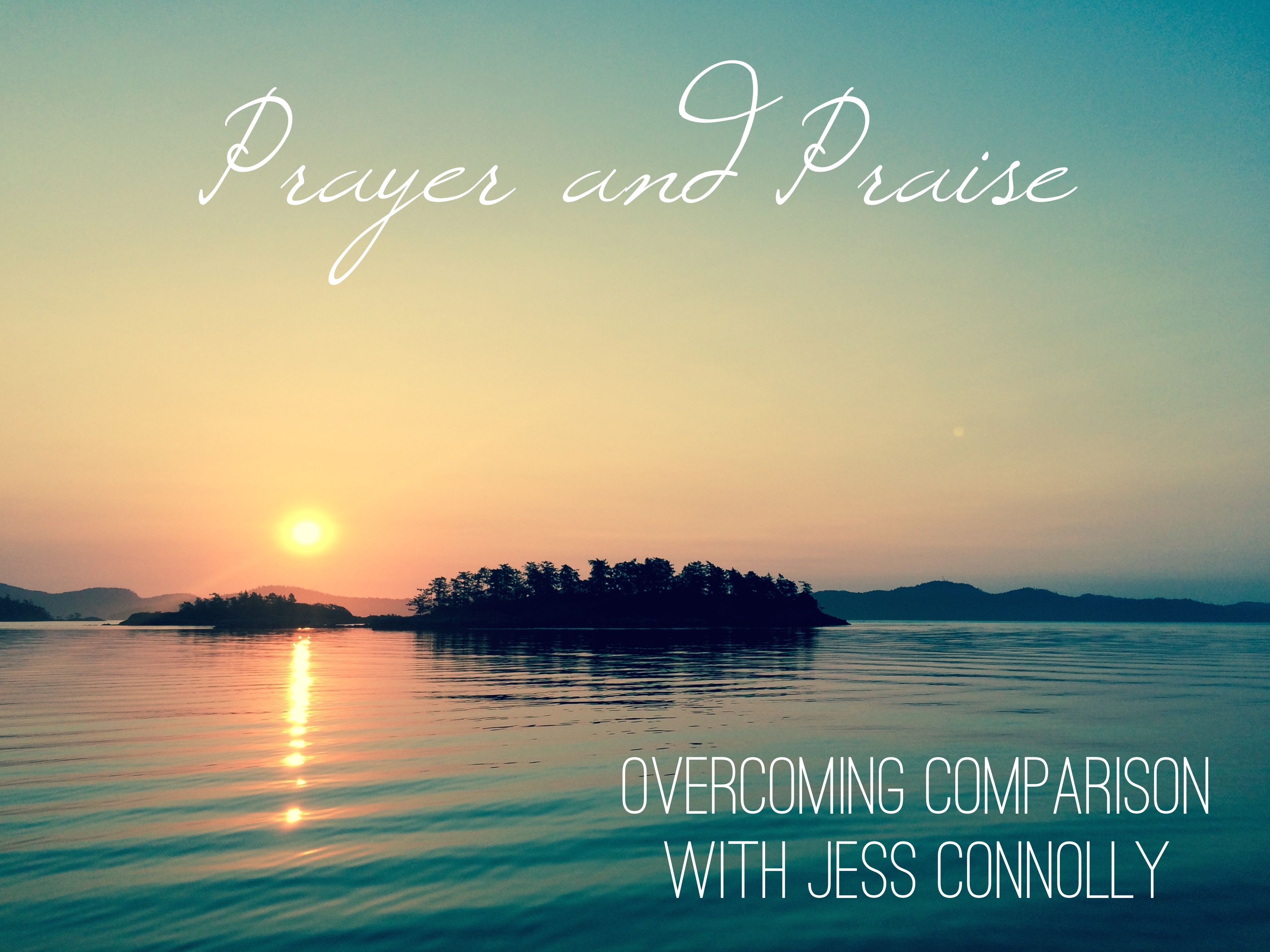 The biggest way I fight the comparison trap, which is SO utterly real, is honestly prayer and praise.

First – I spend a little time really praising God for what He has done for me. I thank him that He's drawn the lines in pleasant places for me and then I list what those lines are. I thank Him for the specific gifts He's given me, I thank Him for His lavish grace. I praise Him for allowing me to be used and I ask Him to grow the eyes that help me see the blessings and the benefits of all He's done.

After that, I move on to praying for whoever I was comparing myself to. I thank God for His specific gifts and accomplishments in her. I pray for her success, I pray for her family, I pray for her heart for Jesus. If it's appropriate, I won't stop there – I'll send her an email telling her that I'm praying for her and calling out all that I see God doing in her life.

And then I find, that even though the ability to compare is there – the enemy has had his teeth kicked in and he doesn't have a foothold on that particular situation. – Jess Connolly
Prayer
I want to do a better job of praying for the people I am tempted to compare myself to. I want to ask God to help me see the good in them, and to have a heart that is ready and willing to celebrate them. Will you join me?
Praise
I want to be the kind of person who praises God for all that He has done for me, and all that He is doing in me. I want to praise Him on the good days when it feels easy to celebrate others, and on the hard days, when it feels like I'm not enough. Don't  you?
Prayer and Praise. Two powerful words and actions, especially when it comes to overcoming the comparison trap.
So good, Jess. So good.
(This is part of a series from write31days.com. To see all posts in this series, click here.)
About Ali
I'm Ali. I write about my journey of living a full and healthy life with food allergies, overcoming the comparison trap, and cultivating authenticity.