Simple Summer Style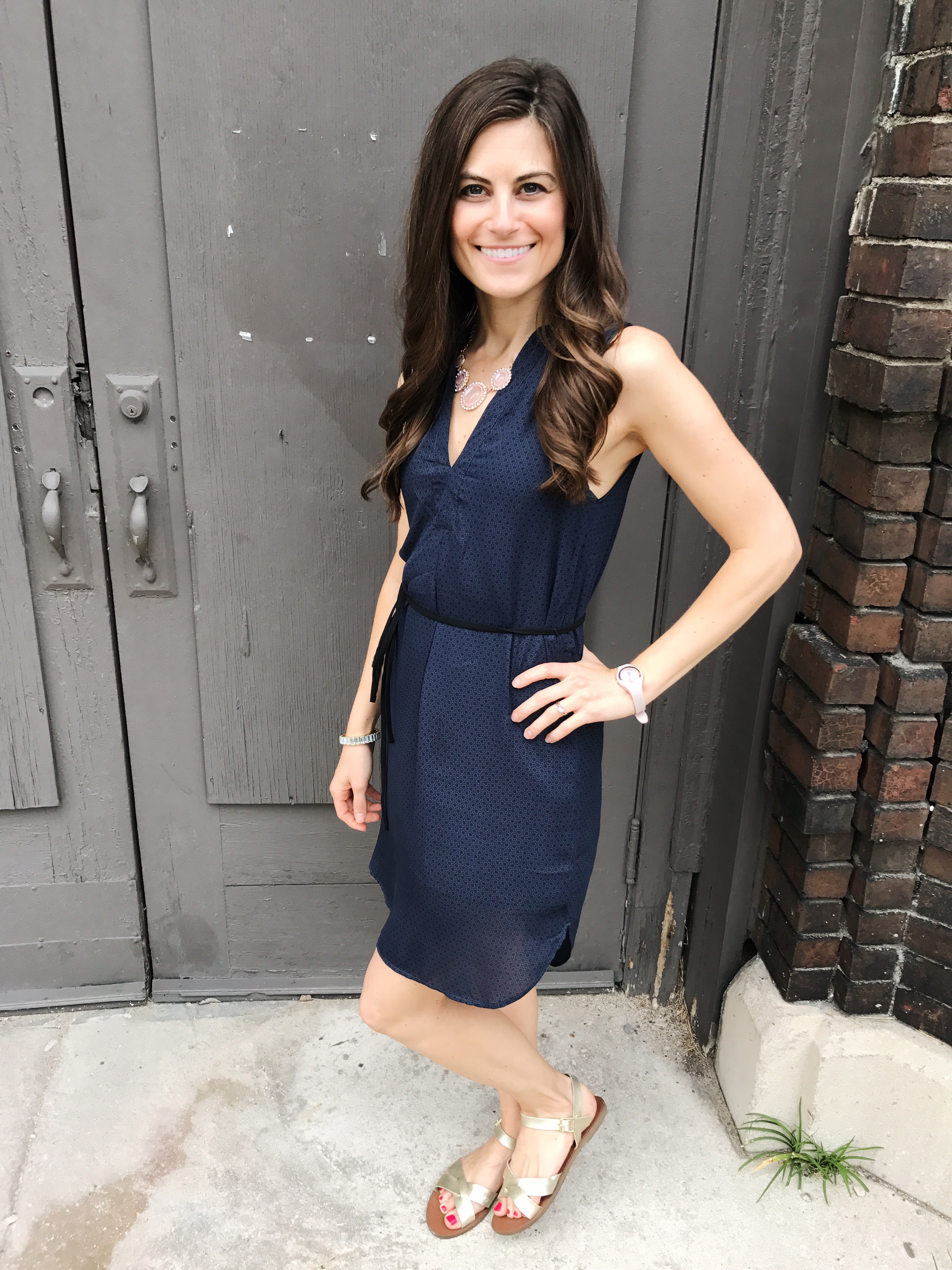 It's the middle of August in Indiana and school is starting, which makes me ready for autumn everything–weather, clothes, and food! The only problem: it's still around 80 degrees for the rest of August (at least). When school begins, it feels like a transition into a new season, and I like to start thinking about my autumn wardrobe. Since I am a teacher, I wear a lot of casual clothes throughout the summer because I do a lot of activity outside, and even when I am inside my classroom, I am moving, unpacking, cleaning, organizing, and rearranging. And let's be honest, it's nice to take a break from wearing professional attire every week day!
I wrote about embracing my own simple style last autumn/winter, and I thought I would share an update about my summer-transitioning-into-fall style as we get ready for autumn right around the corner.
Simplifying my life, including my clothes, has added so much joy to my journey of wholehearted living. I used to be stressed with a closet full of clothes I didn't wear anymore, afraid to get rid of anything just in case. As I've simplified my closet and my style, I have learned over time that I am drawn to neutrals (black, gray, and navy) that I can mix and match with accent colors. In the summer, I add white, aqua, or blush to the mix. I also like a simple gold necklace that I can wear with gold or tan sandals. Natalie Borton makes simple and stylish jewelry, and she sent me the Dylan Necklace in blush. I love this necklace because it goes with everything in my wardrobe!
---
As I prepare for autumn, I like to wear sleeveless or short-sleeved shirts and layer them with another neutral top, like a light jacket or cardigan, for when the nights get cooler.
What are your tips for transitioning in the mid-season change? I'd love to hear!
Thank you, Natalie, for your talent in creating minimalist jewelry for women to wear everyday! (Check out her shop and blog for some stylish inspiration!)
Love, Ali xo
About Ali
I'm Ali. I write about my journey of living a full and healthy life with food allergies, overcoming the comparison trap, and cultivating authenticity.