Single Serving Spinach Tomato Frittata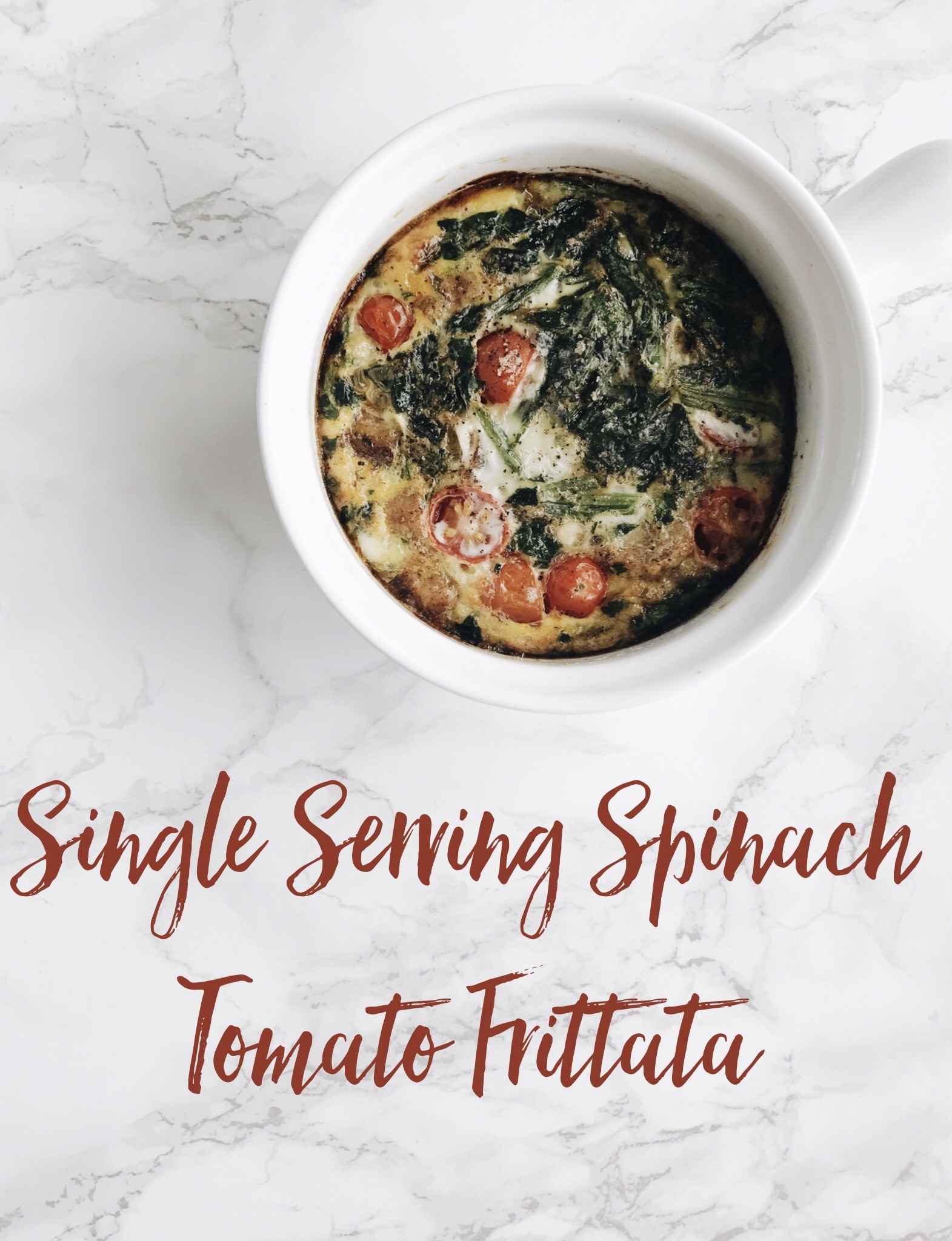 I've been doing a Whole30 reset this week, and I get pretty tired of scrambled eggs in the morning. So I decided to try a single-serving frittata in a ramekin with whatever I had in my fridge, which happened to be spinach, tomatoes, and chicken sausage. Voila! This was so easy to make, and delicious! You could easily make more than one by duplicating the recipe for each ramekin or single-serving dish.
Ingredients: 
1 8-oz. ramekin or dish
1 egg and 1 egg white, beaten together
6-10 cherry tomatoes, halved
1/3 cup spinach (more or less, depending on your preference)
2 chicken sausage links, cooked (optional)
salt and pepper (however much you prefer)
oil or cooking spray
Directions: Preheat oven to 450. Line your dish with oil (I used coconut oil). Add egg and egg whit first and whisk with a small whisk or fork. Then add remaining ingredients and whisk together. Bake for 15 minutes, or until the frittata is golden brown. Serve immediately. Refrigerate any leftover and reheat the next morning!
Optional add-ins that you could try: basil (yum! I wish I had some on hand), cheese (if you dairy is your thing), onions, bacon, or a different kind of sausage.
Enjoy! XO
About Ali
I'm Ali. I write about my journey of living a full and healthy life with food allergies, overcoming the comparison trap, and cultivating authenticity.