Summer Skin Care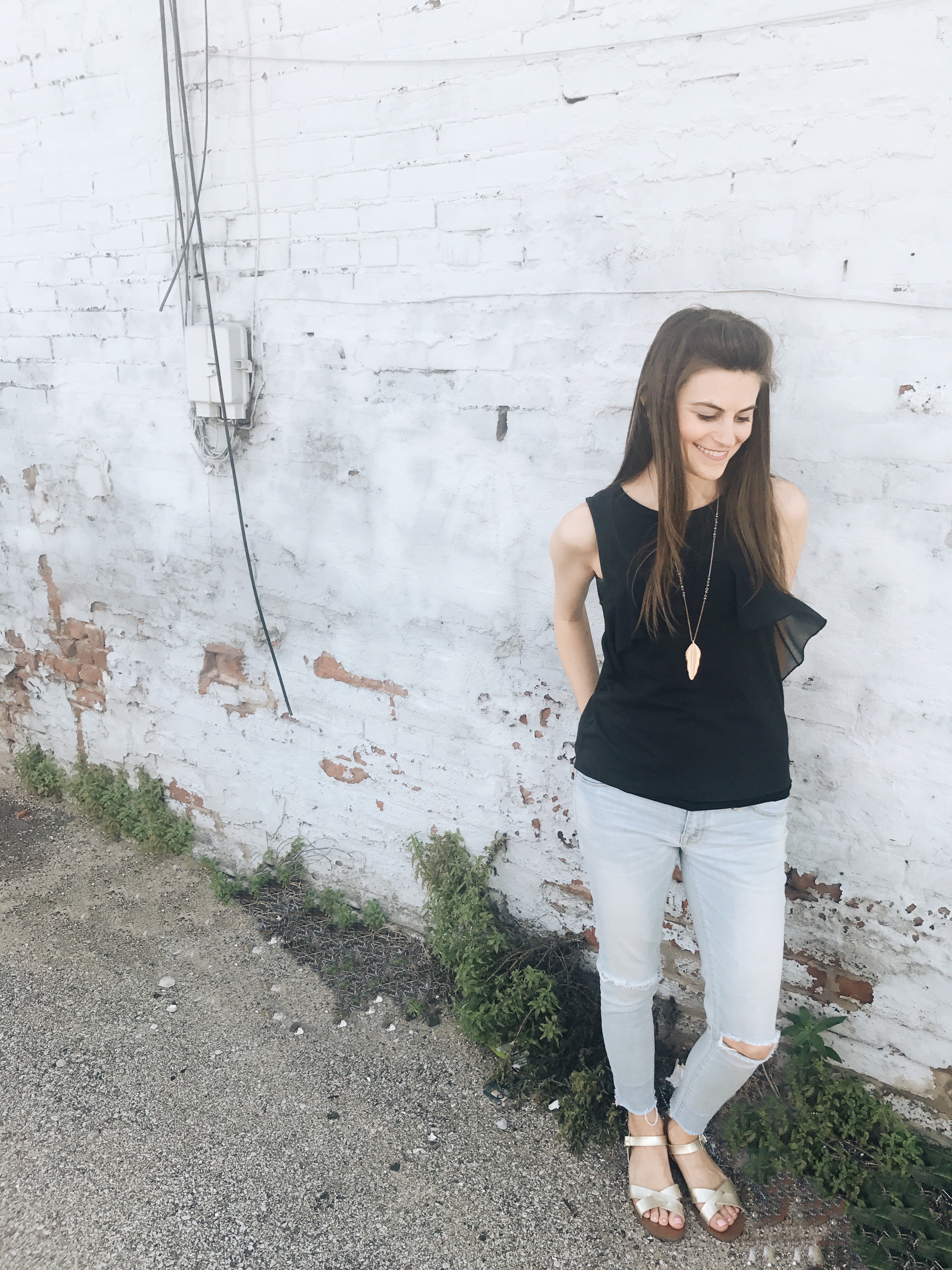 Ever since my *melanoma diagnosis, I've (obviously) been very diligent about applying sunscreen every day during the summer. I even keep bottles of my favorites in my purse for the days I am out and need to reapply.
Over the course of the last few years, I've been simplifying my life, and that includes using cleaner ingredients on my skin, like mineral-based face care and sunscreen. My favorite sun care line is Alba Botanica. Alba Botanica follows a simple mission: Do Beautiful. They are "dedicated to making high quality, 100% vegetarian products that overflow with botanical ingredients."
I personally love these three products: Soothing Sunscreen Pure Lavender Lotion SPF 45, Sensitive Sunscreen Fragrance Free Clear Spray SPF 50, and Sunless Tanner for the days I want a little more glow.
I reached out to Alba Botanica to tell them how much I appreciate their products, and they were excited to give someone a FREE Skincare Sampler!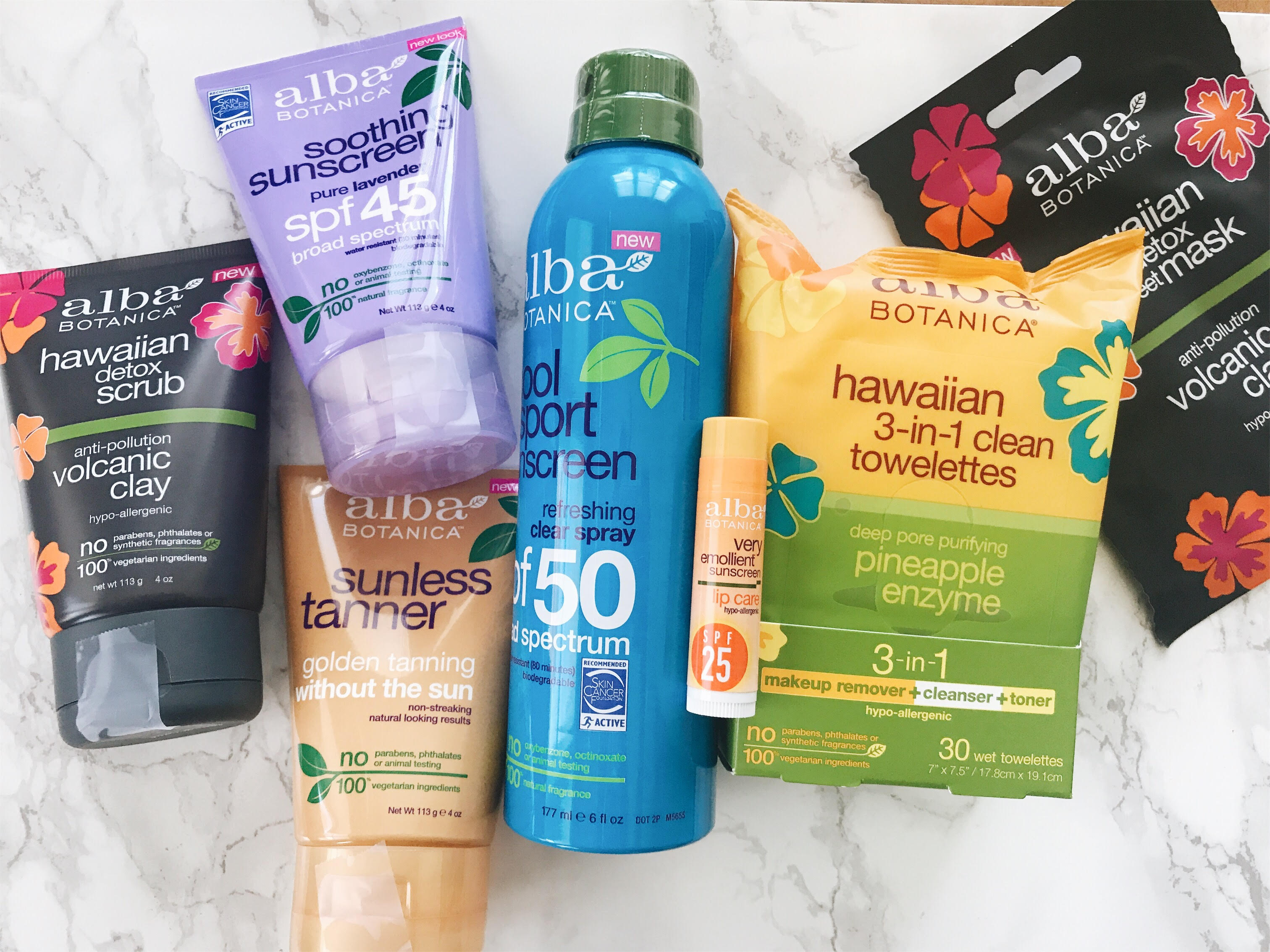 The giveaway raffle and terms of the giveaway are posted below.
Prize: Alba Botanica Skin Care Sampler: hawaiian detox scrub and face mask, hawaiian 3-in-1 clean towelettes, sunless tanner, soothing sunscreen pure lavender spf 45, cool sport sunscreen refreshing clear spray spf 50, and very emollient sunscreen lip care spf 25. Full size products worth over $45!
Duration: The giveaway runs from Friday, June 30 at 12:00 AM EST through Friday, July 7, 2017 at 12:00 AM EST.
How to enter: Follow 1 – 6 of the prompts detailed below. The first prompt is required, and will subscribe you to my newsletter–no spam, ever; all other prompts are optional. The more entries you have, the greater your chances of winning.
Who can enter: Entrants must be US residents over age 18.
How the winner is chosen: The winner will be chosen by random via the rafflecopter.
How the winner will be notified: The winner will be notified via email and/or on Instagram on Saturday, July 8, 2017. Winner must respond within three days of notification, or he/she forfeits the prize, in which case an alternate winner will be selected.
How the prize will be delivered: The set of Alba Botanica products will be delivered the week of Monday, June 10 via US Mail, UPS, or FedEx. I am not responsible for damages occurring in the shipping of the prize.
No purchase necessary. Void where prohibited by law. The number of eligible entries received determines the odds of winning.
Good luck!
*Here is a quick recap of my journey: I was diagnosed with superficial spreading melanoma in February 2015. In March I had a mole removed on my right shin. That summer, I was literally terrified of being outside, and immensely embarrassed by my scar. Last summer, still embarrassed by my scar, less afraid of the sun, I enjoyed summer a little more. Fast forward to this summer: I'm growing comfortable in my own (pale) skin and wearing shorts and dresses. (If you happened to read the link above, you learned that I was extremely grateful that my melanoma was superficial spreading, and that the doctor caught it relatively soon. I know that cancer of all kinds is very scary, and I am, by no means, diminishing its severity in this post. I am simply sharing my journey, and hoping to help and inform others with my favorite skin care products.)
---
Thank you to Alba Botanica for providing these awesome skin care products. All opinions are my own.
About Ali
I'm Ali. I write about my journey of living a full and healthy life with food allergies, overcoming the comparison trap, and cultivating authenticity.