Slow Roasted Tomatoes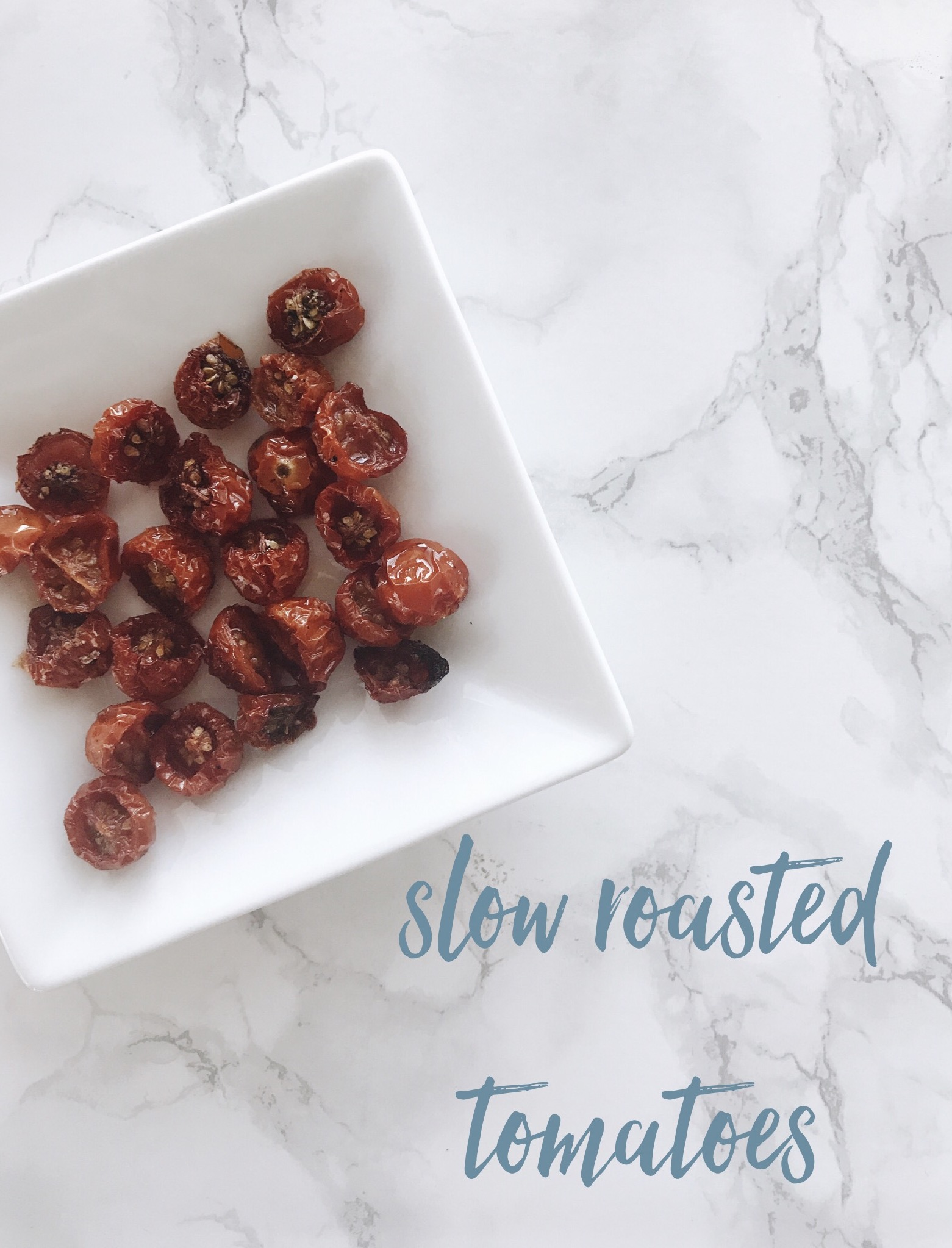 Adam introduced slow-roasted tomatoes to me last summer, and I was hooked. They are now one of our go-to snacks–worth the many hour wait in the oven. (I did my second Whole30 in January, and am doing a 3 to 5 day reset right now. You can follow along on Instagram if you'd like to see my daily meals.) These tomatoes make the best snack, salad topper, and addition to egg dishes for any occasion, Whole30 or not. Super simple and delicious. My favorite combination.
Ingredients: 
3-4 pints of grape tomatoes halved
olive oil
salt and pepper
Directions: Preheat oven to 200 degrees. Place tomatoes on two cookie sheets flat side up, and cover with olive oil (I like to use a silicone brush.) Then cover well with salt and pepper. Place in oven for 6-8 hours. Take them out and enjoy! Warning: we devour them like they're candy. Yes, they are that delicious.
About Ali
I'm Ali. I write about my journey of living a full and healthy life with food allergies, overcoming the comparison trap, and cultivating authenticity.