Strawberry Basil Salsa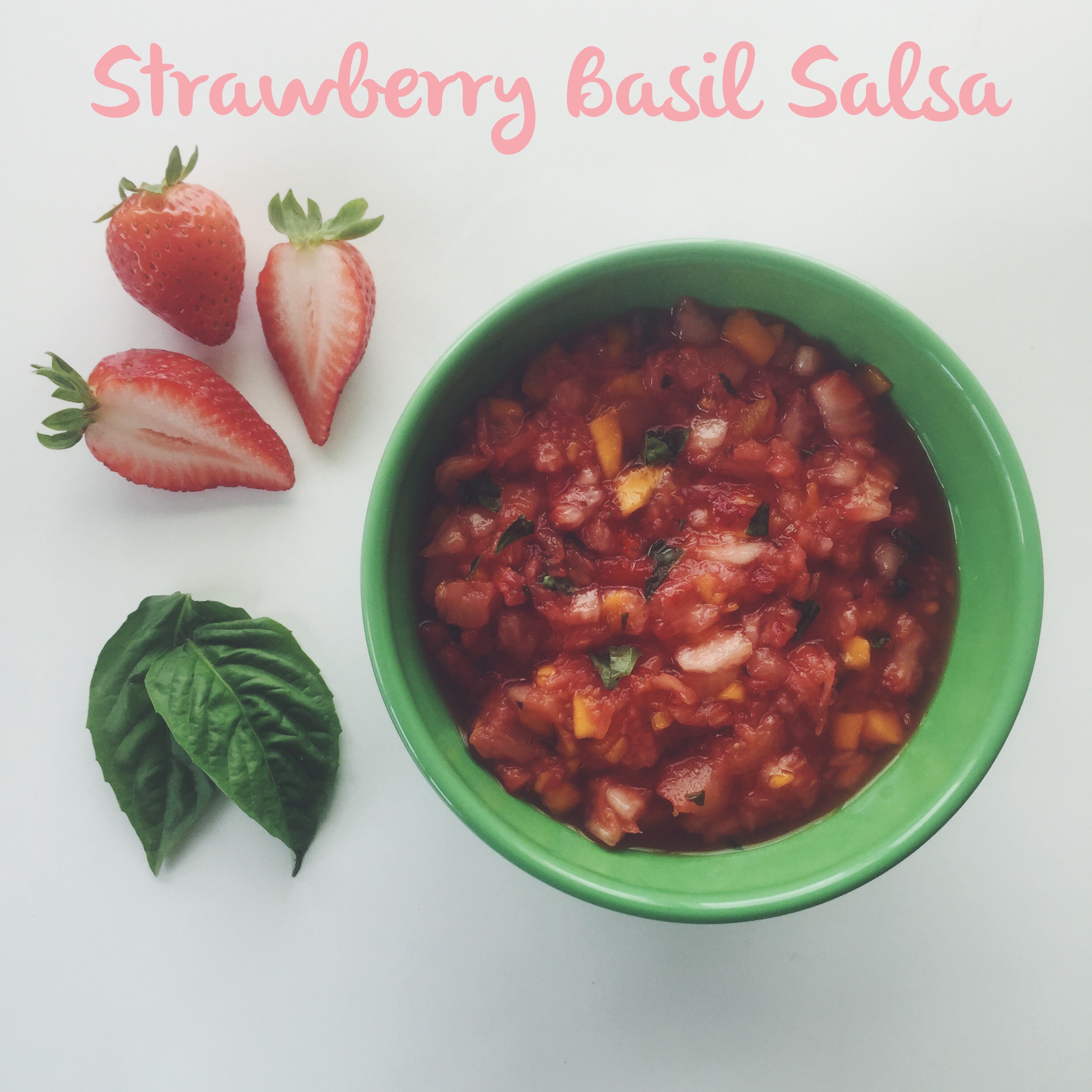 Fresh strawberries. Pineapple. Mango. Basil. Lime. Tortilla Chips. Grilled chicken. Avodaco. Spinach… The flavors of summer. (Is your mouth watering yet?)
This sweet strawberry salsa recipe was inspired by a spicy strawberry salsa at Whole Foods. Its sweet flavor combines great with something salty. I have a feeling that you won't be disappointed with this recipe!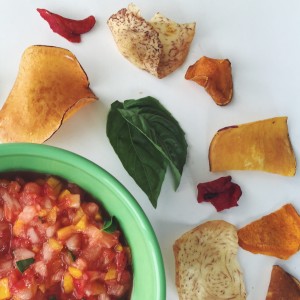 Ingredients: 
2 cups strawberries, hulled and finely chopped (approximately 12 large strawberries)
1 cup pineapple, finely chopped (You can use fresh pineapple and chop it, or cheat and buy canned diced pineapple.)
½ cup mango, peeled and finely chopped
¼ cup yellow bell pepper, finely chopped
6 leaves of fresh basil (more or less depending on your preference)
a dash of salt (I added a very small speckle of salt at at time, stirred the salsa, and taste tested it. You don't want too much salt, or the salsa will be ruined.)
Directions: Chop strawberries, and place in a large mixing bowl. Then, chop the pineapple, mango, and pepper one at a time and continue to add each ingredient in, stirring the mixture. Tear and finely chop the fresh basil leaves and add to the salsa. (Like I said earlier, you might want a stronger or more subtle flavor of basil, so add in a little at a time and taste test.) Next, add the salt and stir. Refrigerate until you're ready to use it. The flavor combination continues to develop, so I suggest making this a day in advance for the best flavor. This recipe makes approximately 3 1/2 cups of salsa, and will last for a week in the fridge (but I doubt it will stay that long because it's so delicious!).
This salsa tastes amazing with salty corn tortilla chips or sweet potato chips. It is also delicious over grilled chicken, or on a spinach salad with fresh avocado and strawberries.
Happy Summer!
Love, Ali XO
About Ali
I'm Ali. I write about my journey of living a full and healthy life with food allergies, overcoming the comparison trap, and cultivating authenticity.