Baked Sweet Potatoes and Apples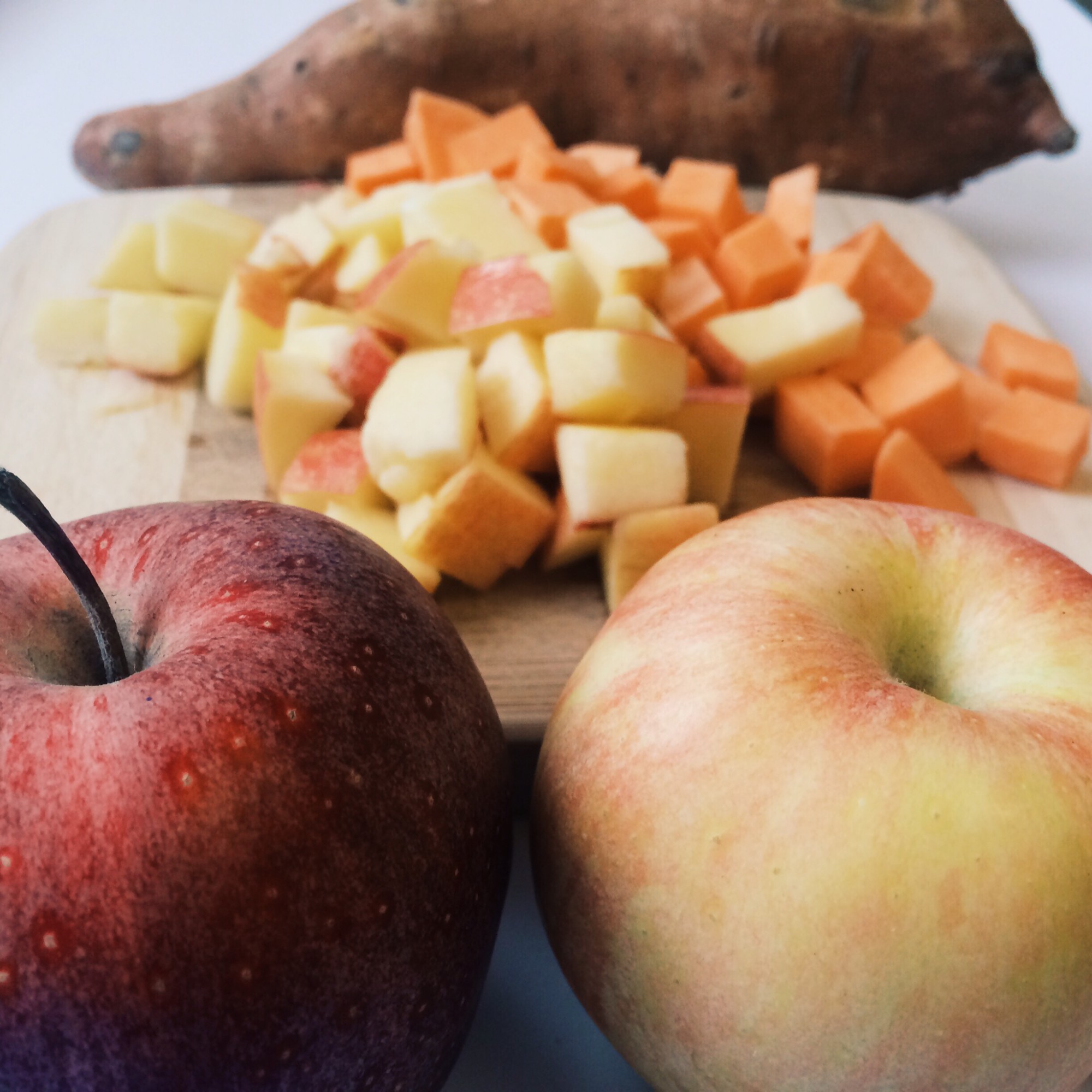 I love this time of year. Not because it's starting to get cold. Not because I feel so sleepy by 6:00 pm every night. But because I love the flavors of the season. This simple recipe of sweet potato, apple delicacy is delicious warm or cold, with or without your choice of nuts and maple syrup. You can feel good about eating this gluten-free, grain-free, dairy-free, allergy-free, vegan treat, even though it tastes like dessert!
Ingredients:
5 sweet potatoes, peeled
4 apples of your choice
2 tbsp. melted coconut oil or olive oil
cinnamon to taste
(optional) 1/4 cup maple syrup and 1/2 cup pecans
Directions:
Preheat oven to 450 degrees. Chop apples and sweet potatoes into bite-sized pieces. Coat 13 x 9 pan with oil. Toss sweet potatoes and apples mixture with oil and cinnamon. Bake for 40-45 minutes, stirring every 10 minutes or so to make sure all sides are baked to perfection.
You can munch on this treat for breakfast, as a side, or dessert. I promise it's tasty as a leftover, either cold straight from the fridge or reheated. Enjoy!
Ali xo
About Ali
I'm Ali. I write about my journey of living a full and healthy life with food allergies, overcoming the comparison trap, and cultivating authenticity.