The Full Story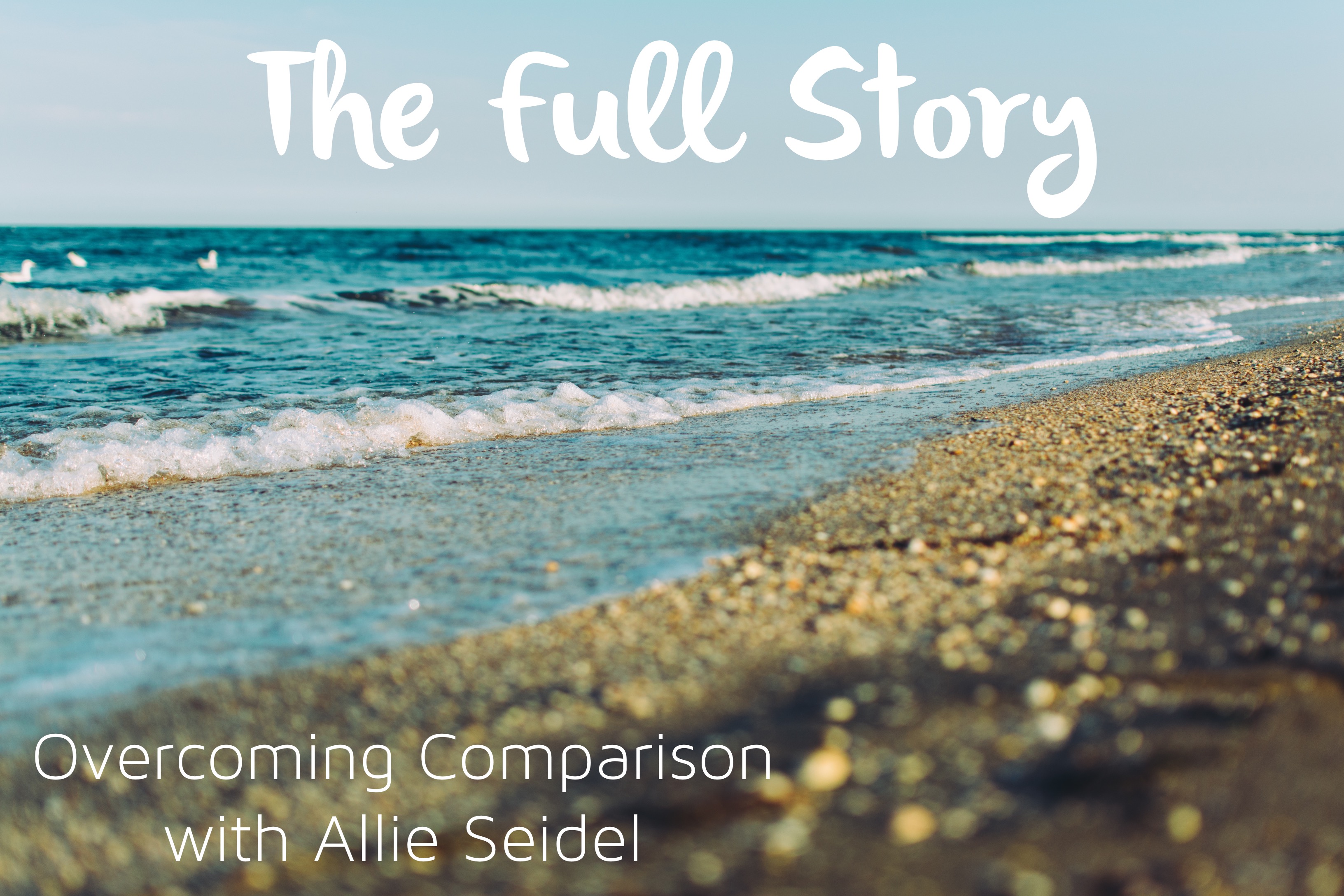 I have so many good things, the best things, in life. Even so, there will always be the temptation to covet something of someone else's. That car or that house or that Europe trip or a baby by that age. When this sneaks in, I remember that we almost never have the full story, and I cannot compare any aspect of my life to someone else's. In the same way that every detail of my life is not on Instagram, neither is everyone else's. Thanks to Instagram and good lighting, our lives look pretty dreamy from the outside. – Allie Seidel 
How easy is it to focus on what we don't have instead of on what we do have? When I am having a fairly normal day, and I see a beautifully captioned Instagram post on someone else's feed, I can immediately become down if my heart is vulnerable to comparison. Or when I'm having an already rough day, and I see a friend on Facebook post about her amazing life, my day is prone to becoming worse. I might even be having a pretty good day, and if I'm not careful, I can allow one detail of someone else's life to make me doubt my own.
Can you relate?
I love Allie's reminder that I don't post every detail of my life on Instagram, and neither does anyone else.
What social media outlet do you spend the most time on? Remember, we never have their full story, just like others never have your full story.
Check out Allie's post, Comparison is the Thief of Joy.
(This is part of a series from write31days.com. To see all posts in this series, click here.)
About Ali
I'm Ali. I write about my journey of living a full and healthy life with food allergies, overcoming the comparison trap, and cultivating authenticity.