Type Seven with Sara Sterley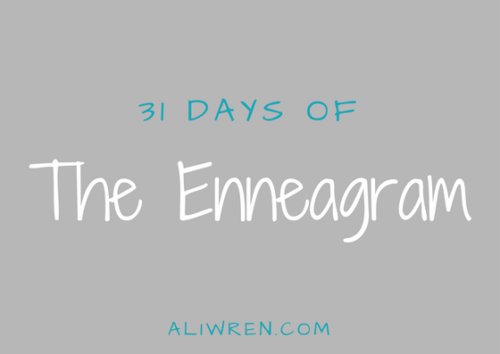 Sara Sterley is a lifelong treehugger who came to understand that local, seasonal, and sustainably-raised food is the surest path toward getting others to care about the environment – because what other choice do we all make at least three times a day? Once she started gardening, she was hooked and became passionate about spreading the good news of local, seasonal food. She talks about living seasonally on her blog, Sara by the Season. Sara, her hilarious husband, Grant, and their two crazies live in Noblesville, Indiana at Funky Farms, the small permaculture farm that they are building together. Next to her husband, kiddos, food, gardening, and yoga, Sara loves quiet days curled up with a good book and just about anything that gets her outside. Connect with her on Facebook, Instagram, and Twitter.
---
How long have you known about the Enneagram?
I first took an Enneagram test for a church leadership position several years ago (maybe four years ago?). It was really helpful in terms of the team dynamics for that specific role, but I didn't really delve into it until about two years ago.
How long have you known your type?
The professional test that I took for the church position said that I was an Enneagram Seven, but I wasn't completely sure about that and kept taking other tests (my ENFP-ness coming out, I think). I finally owned it about a year ago.
What do you wish people knew about being your type?
I am better at coming up with ideas than following through with them. The Enneagram has helped me to just own this facet of myself as I have gotten older versus beating myself up for not finishing things. I do best when I am paired with more a task-oriented teammate to either run with the ideas or help me stick to finishing them.
What do you like about being your type?
I love my optimism and outlook on life. I mostly like how I like to make everything a celebration, but I also see how that needs to be reigned in at times. If everything is a celebration, nothing is special.
What challenge(s) does being your type bring?
Sevens are often called "enthusiasts" or "epicures." I wish I was better at listening to the limits I put on myself. I just turned 35, and I have felt a shift over the past few years of being better able to restrain myself from the "too much" tendency of my personality in terms of too much food, celebrating, staying up too late, etc. I also have come to accept that I am "too much" for some people, but that those people aren't my people–and that's okay.
The greatest gift of the Enneagram specifically as a personality framework is that, unlike many other frameworks, it helps illuminate and work on the shadow sides of  your personality, as well as see the gifts of your more positive traits.
---
This is part of a 31-day series: The Enneagram. To read all posts, head here.
About Ali
I'm Ali. I write about my journey of living a full and healthy life with food allergies, overcoming the comparison trap, and cultivating authenticity.