Type Two with Holli DeWaard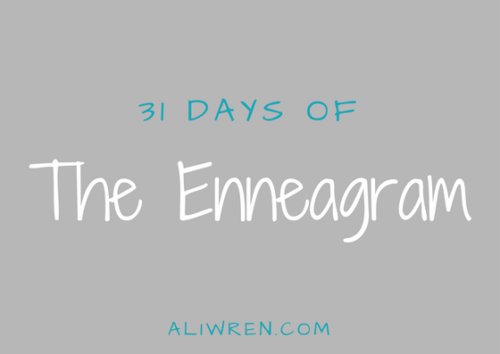 Holli DeWaard is a graphic designer, pastor's wife, and mom to three little cuties. She's also my hometown friend of many years. She's a great listener and encourager, and very in tune to how others are feeling. Holli is the first person to say: "Are you okay?" and she can sense the mood of any group of people in any situation.
How long have you known about the Enneagram?
I've known about the Enneagram for 4 years, since my husband was in seminary and learned about it. We took an assessment at the same time.
How long have you known your type? 4 years
What do you wish people knew about being your type?
I'm very self-conscious and sensitive, and sometimes that makes it difficult to interact and I worry that makes me appear standoffish, but I just want to get to know people, show them love and encourage them!
What do you like about being your type?
I love being hospitable and serving others. Hospitality is a spiritual gift, and I love how it seems to go hand in hand with my Enneagram number!
What challenge(s) does being your type bring?
I can be overly sensitive and over-analyze what I think other people are feeling, and that wears me out, even though it's no one's fault but my own! I am learning to understand and work through my own emotions and not try to feel what other people are feeling all the time.
---
This is part of a 31-day series: The Enneagram. To read all posts, head here.
About Ali
I'm Ali. I write about my journey of living a full and healthy life with food allergies, overcoming the comparison trap, and cultivating authenticity.