Uniquely Gifted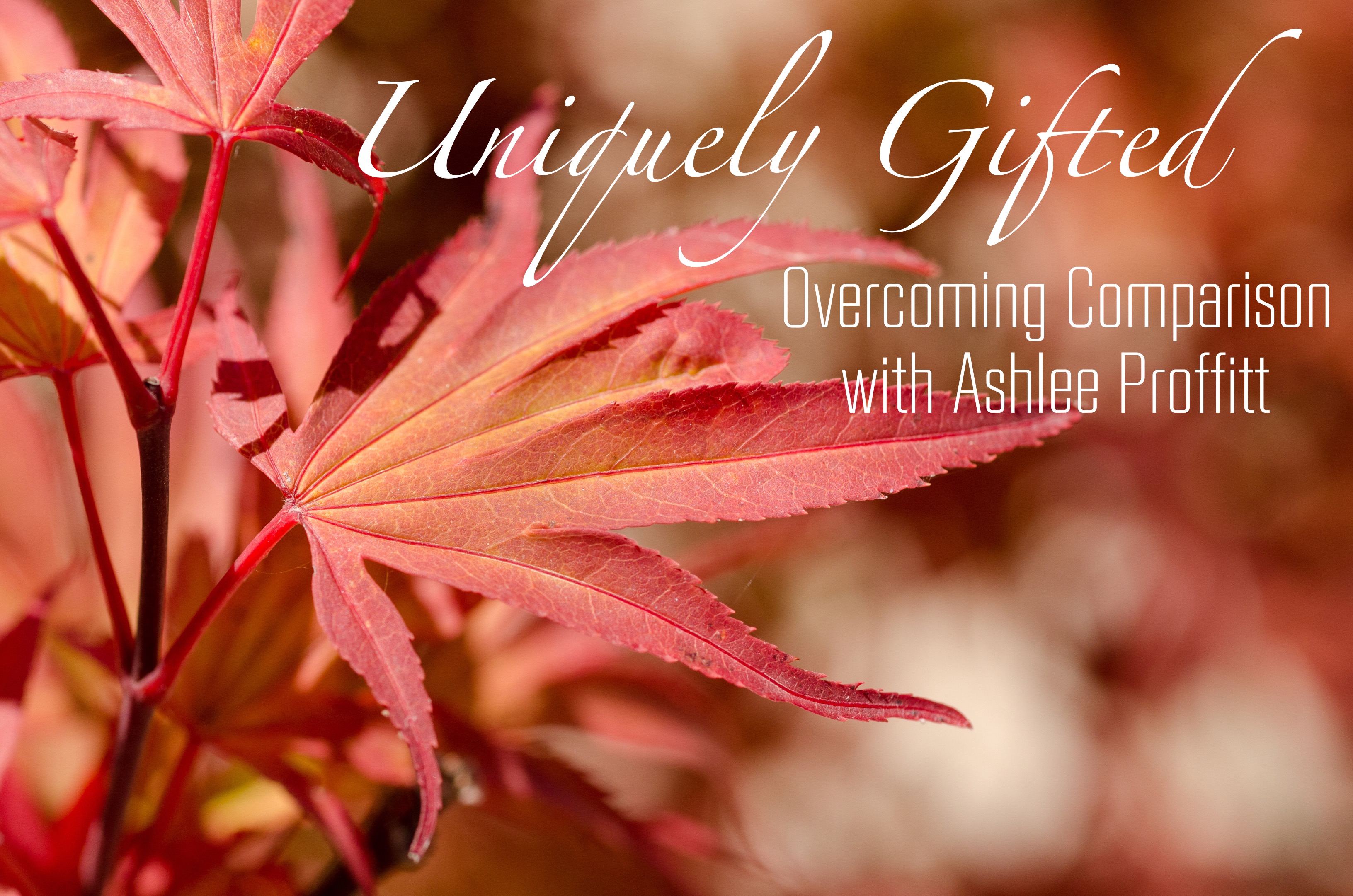 Do you feel confident in the place God has planted you? Do you feel equipped with the gifts He's given you? If you're like me, it can be hard to trust that God has a perfect plan for us, right where we are, and easy to compare ourselves to everyone else.
I asked Ashlee Proffitt how she overcomes the comparison trap, and I needed this reminder. Maybe you do too:
Comparison is the result of not feeling confident where we have been placed, what we have been called to and how we have been gifted. (Psalm 139 tells us God has uniquely placed us, uniquely gifted us and uniquely called us.)

"For we are his workmanship, created in Christ Jesus for good works, which God prepared beforehand, that we should walk in them." If we trust that God has created us for a specific good work, uniquely gifting us and preparing us for that good work–a good work that is for specifically for me–then we will no longer feel the need to compare because we will feel confident in what He has for us. I will no longer need to look at what my sister has, doesn't have, the unique story and call He has written for her because I will be confident in the story He is writing for me. I will trust that He is good and for my good. Because He loves His daughters. – Ashlee Proffitt 
Will you join me in trusting that God has uniquely gifted us, prepared us, and equipped us to do the work we are supposed to do? I hope and pray that you feel a sense of confidence that can only come from Him, and appreciate the original story He is writing through you.
Love, Ali
(This is part of a series from write31days.com. To see all posts in this series, click here.)
About Ali
I'm Ali. I write about my journey of living a full and healthy life with food allergies, overcoming the comparison trap, and cultivating authenticity.