Whole30 Chocolate Avocado Pudding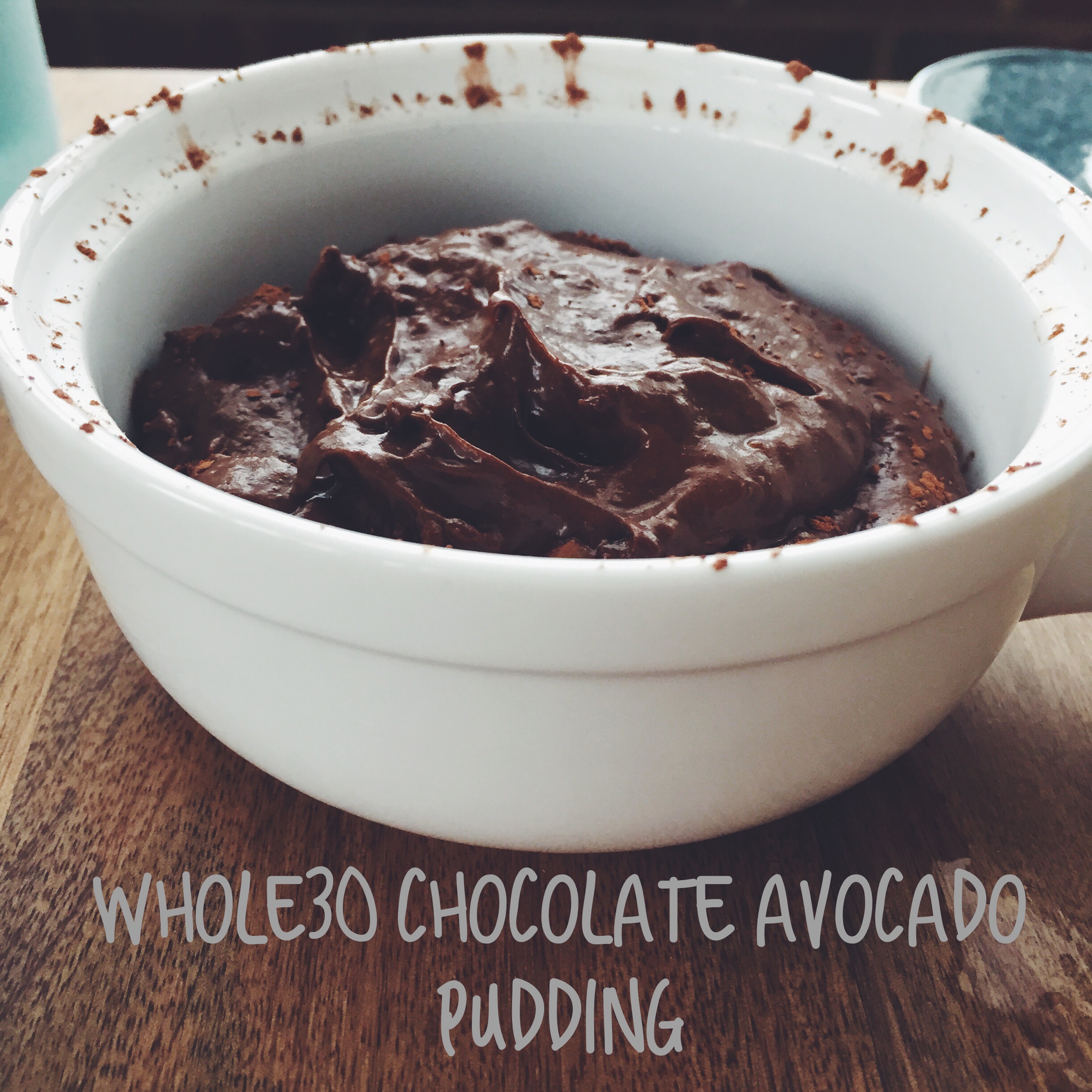 This has been my favorite whole30 treat! My friend gave me the recipe, and here is how I modified it:
Ingredients: 
1 avocado
1 large banana, or 2 small bananas
1 tsp melted coconut oil
5-8 pitted dates
1/4 cup water
2 tbsp cocoa powder
1 tsp vanilla
pinch of salt
dash of cinnamon (optional, but I LOVE this option)
food processor or blender
Directions: 
Soak dates in warm water for a few minutes, and blend in food processor first. Then, add all other ingredients. Taste test, and make sure you like the flavor and texture. You might want to add a little more dates, cocoa, or water. Put in the fridge for 30 minutes (if you can wait that long), and then enjoy! Serves 2 people, but I could eat the entire serving in one sitting.
Feel free to add slivered almonds or coconut flakes on top. Yum!
About Ali
I'm Ali. I write about my journey of living a full and healthy life with food allergies, overcoming the comparison trap, and cultivating authenticity.