Whole30 Before 30 Week 1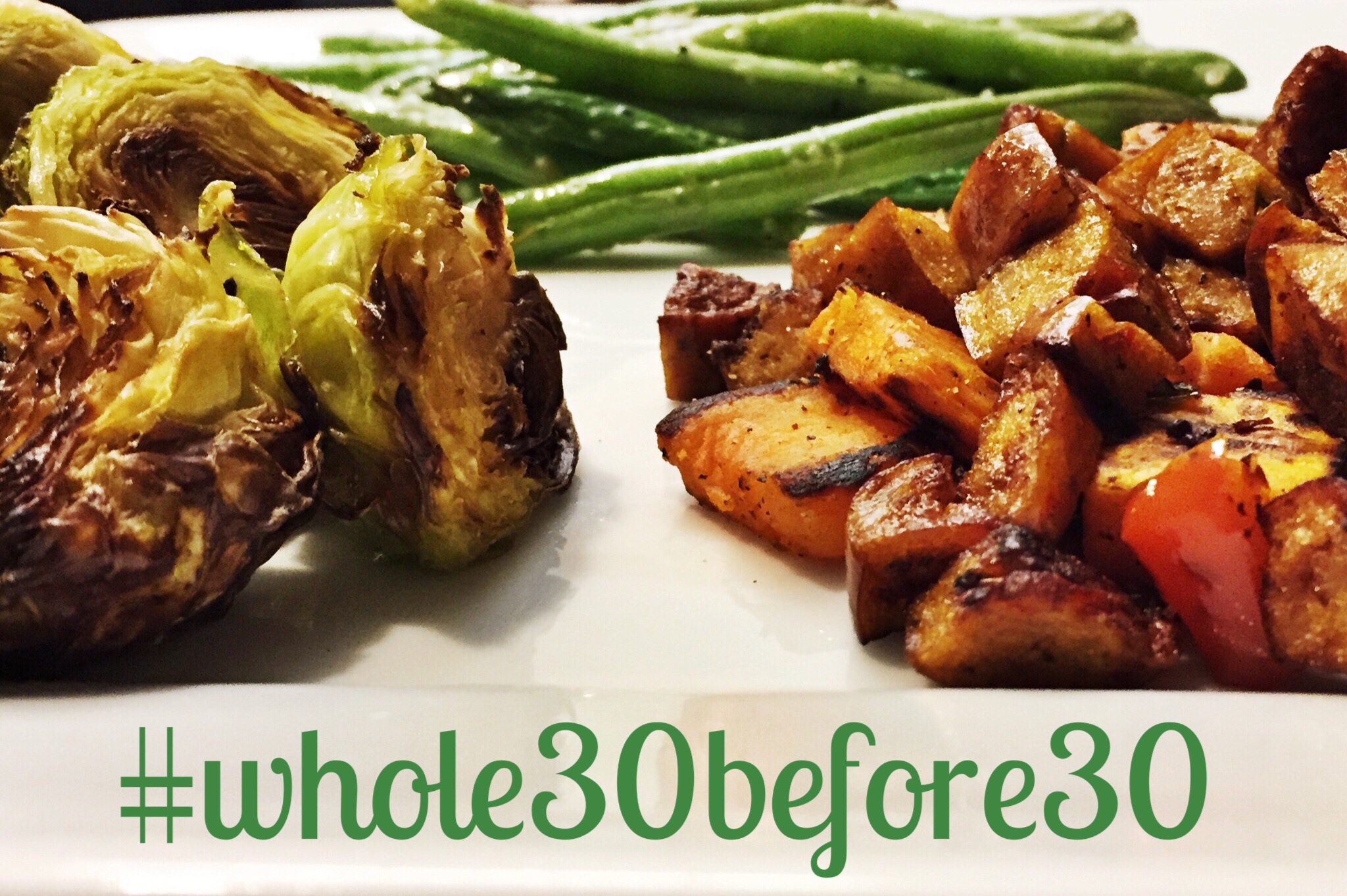 I've completed week 1 of whole30before30. Whew! What a week it's been. Here's my week in review, including one word each day, along with some lessons I learned and observations I made each day:
Day 1: COFFEE
I was SO thirsty, that I had gulped down 48 ounces of water before 10:00 am. I think part of the reason is that I didn't keep making coffee at school like I typically would. (Also, I miss my SO Delicious french vanilla coffee creamer.)
I felt energized throughout the day, and I attribute this to being excited to embark on this journey. By 2:00 I felt exhausted. I made some black tea and that helped.
I have a wonderful support group. We post encouragement, recipe ideas, and answer questions in a google hangout. Two of us are newbies at whole30, and two ladies have completed multiple whole30 experiences. I'm thankful for them.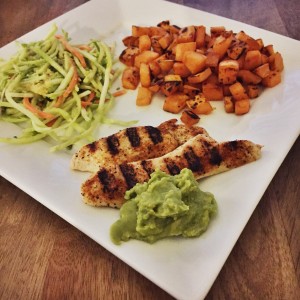 Day 2: ACCOUNTABILITY
Have I mentioned that I miss my coffee creamer? With the help of one of my accountability members, I blended coffee with coconut oil, coconut milk, and cinnamon. It was… drinkable. I think it will be an acquired taste. 🙂
My sister-in-law joined our group, so she is one day behind! One more member to share ideas and support. This makes me so happy!
I have to get up a little earlier to make sure I have time to make my coffee and make breakfast. It's good for me.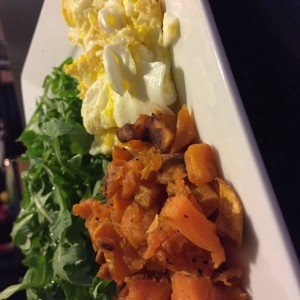 Day 3: KITCHEN
I feel like I'm in the kitchen ALL NIGHT. I secretly love preparing the food. It feels like true self-care that I've been neglecting for far too long. The clean-up, on the other hand, is an entirely different story.
My mother joined our group today! So she will be two days behind everyone else. I'm excited to journey together with her on this.
My group and I admitted to feeling grumpy today. The lack of sugar and processed carbohydrates is finally getting to me/us. Sorry to my husband, students, and colleagues. 🙂
I had a lunch group with a 2nd grader today. He had Pringles. Not gonna lie–they smelled like french fries.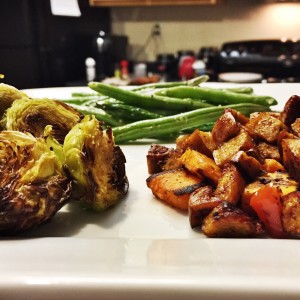 Day 4: RESTAURANTS
At school, I felt super irritable and grumpy today. (I tried to hide it on the outside.) Anyway, I made some black coffee with a k-cup and dunked a chai tea bag in it. Two words: EEEW and GROSS. Desperate times definitely call for desperate measures.
I went to Starbucks after school with my husband to have a budget meeting. I had an inkling that some of the Teavana teas have added sugar. I was correct, unfortunately. The pineapple kona pop and the youthberry white tea have a little added sugar with the dried fruit. So I opted for mint majesty tea. The man next to me was eating some Moe's tortilla chips. They smelled amazing.
After Starbucks, the hubs and I went to dinner at Divvy, our favorite local restaurant. It's fun to go out to eat on a weeknight just because sometimes. I ordered vegetable bisque soup, Brussels sprouts, and turkey burgers. All plain. No added sugar. Cooked with olive oil. I checked with our server. My husband ordered a mini flourless chocolate cake for dessert. That was a temptation, for sure.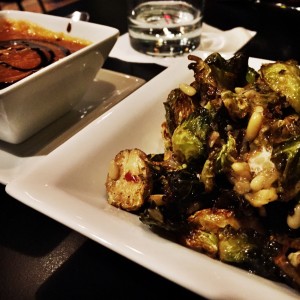 Day 5: WILLPOWER
So there was a candy bar at school today. The funniest part is that the candy bar was MY idea! I am on the winter social committee at school, and back in November, a candy bar for Valentine's Day seemed like a fun idea. (One of the reasons I chose to participate in whole30 is that I want to kick my sugar cravings to the curb.) I made it through the day, with the help and laughs of my accountability group.
I was so excited to eat Chipotle with my friends tonight. I even told my mom about the whole30-approved carnitas that she could eat with guacamole, lettuce, and salsa. She drove to Chipotle and informed me that our regional Chipotles were temporarily out of carnitas due to switching farmers. I am so glad I knew this ahead of time. I still ordered a bowl with lettuce, guacamole, and salsa, and brought my own chicken with me to eat with my friends. Flexibility and willpower, you guys.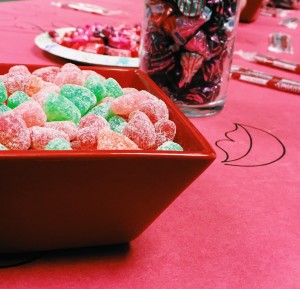 Day 6: V-DAY
I had brunch with Adam at Cafe Patachou. I had an omelette with avocado, greens with olive oil and lemon, and some fruit.
For an early dinner, we celebrated Valentine's Day at Seasons 52. I ordered an oak-grilled chicken breast, with salt and pepper, along with carrots and broccolini.
Eating out is a lot harder than I thought it would be. Today was a lot easier than Day 4, my first time eating out on whole30. When you're at home, the temptations of fried, carb-loaded foods are gone..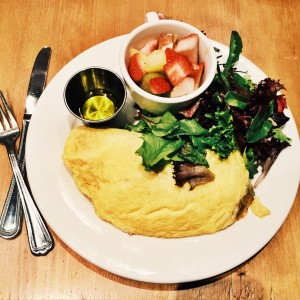 Day 7: FOOD PREP
Today I went grocery shopping and did some meal planning. A nice relaxing Sunday at home, cleaning and getting ready for the week.
I have found that I need to make sure I am consuming enough calories each day. I am not in this to lose weight. I want to establish a healthy relationship with food, and I feel like I'm off to a good start.
This is not for the faint of heart, that's for sure. My husband keeps telling me how impressed and proud he is. It's not easy, but I feel excited to see what week 2 has in store!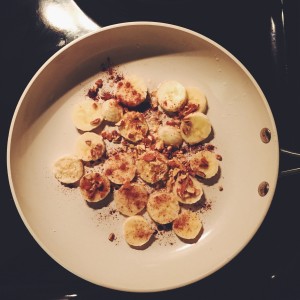 Thanks for following along in this journey!
Love, Ali xo
About Ali
I'm Ali. I write about my journey of living a full and healthy life with food allergies, overcoming the comparison trap, and cultivating authenticity.