Authentic Friendship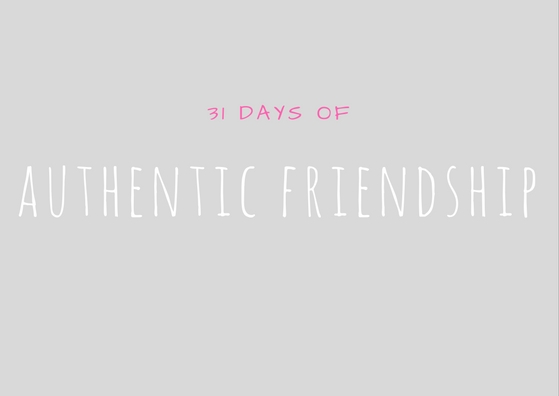 Authentic friendship is a gift. It is hard and beautiful work, filled with grace, truth, bravery, vulnerability, trust, risk, forgiveness, honesty, and love.
For the month of October, I will be writing every day about authentic friendship. I'll be sharing personal stories of my own friendships, and insights from other women about authentic friendship. (The link for all posts can be found here.)
What is your definition of authentic friendship? What is keeping you from finding authentic friendship? I hope this month brings encouragement and inspiration to you, and empowers you to be a better friend and to see what's missing in your friendships.
I'm learning as I go, and sharing the lessons and growth along the way. Join me on this journey? I have a feeling it's going to be amazing!
Love, Ali xo
This is part of a series called 31 Days of Authentic Friendship. Click here to see all posts.
About Ali
I'm Ali. I write about my journey of living a full and healthy life with food allergies, overcoming the comparison trap, and cultivating authenticity.