Chia Pudding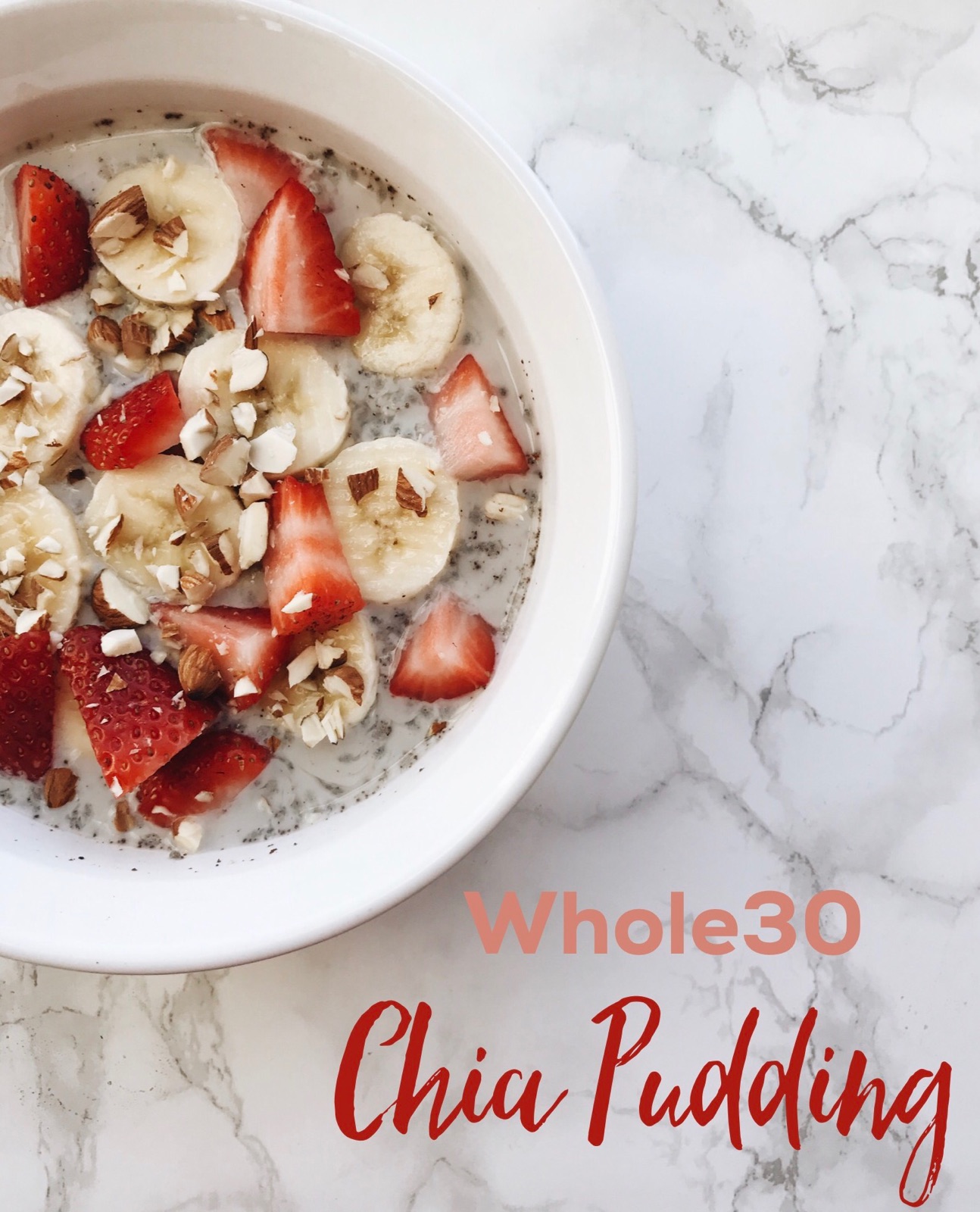 I'm on my second round of Whole30* (follow @whole30ali on Instagram for daily meals), and I've been eating the same thing for early-morning breakfasts: a whole30-compliant Larabar and hard-boiled egg, egg muffin, or RX bar. I wanted to add something else to the rotation, so I experimented with chia pudding. And it was a nice change!
Ingredients: 
2 cups unsweetened vanilla almond milk. My preference is Califia Farms, which is Whole30-approved.
1/2 cup chia seeds
cinnamon to taste
*When you are not on Whole30, I recommend maple syrup or honey for added sweetness. (1 tbs should be good.) You could also add vanilla extract if you don't have vanilla almond milk, or if you want more vanilla flavor.
Topping ingredients: fresh fruit of choice, almonds (or other nuts) and/or almond butter
Directions: Combine almond milk, chia seeds, cinnamon (and maple syrup or honey). Mix well, cover, and refrigerate overnight. (If you really can't wait that long, it should set in a couple hours.) The next morning (or a couple hours later), add your preferred toppings and enjoy! I added bananas, strawberries, almonds, and almond butter.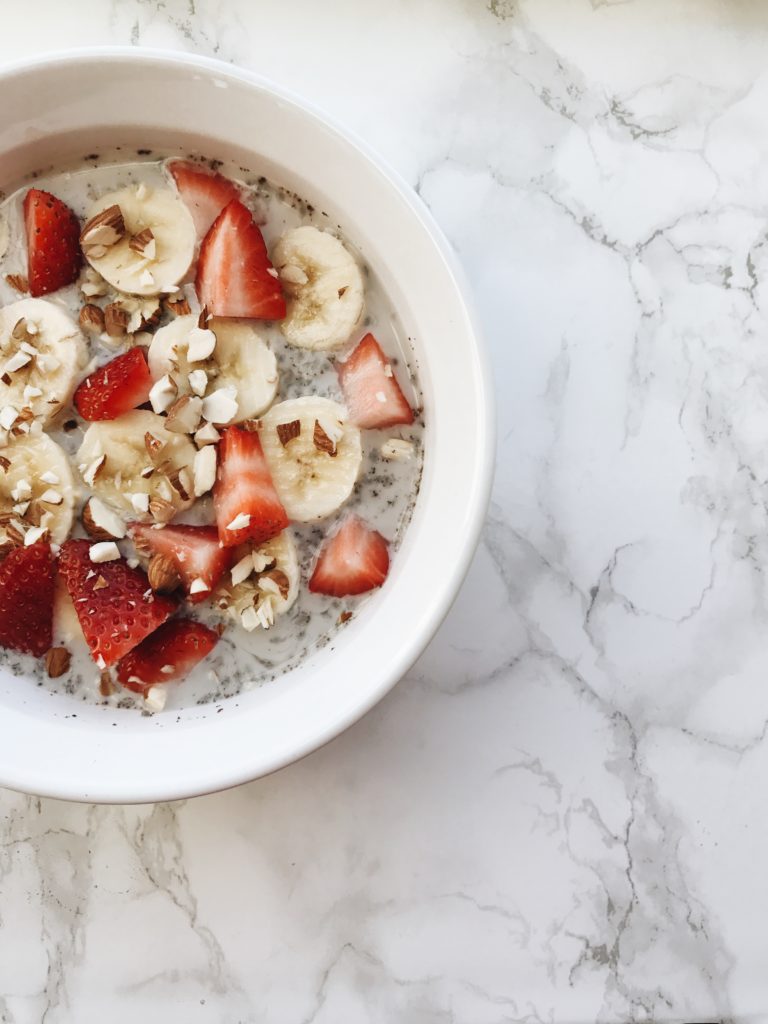 About Ali
I'm Ali. I write about my journey of living a full and healthy life with food allergies, overcoming the comparison trap, and cultivating authenticity.