Top 7 Allergy-Friendly Local Restaurants in Downtown Indy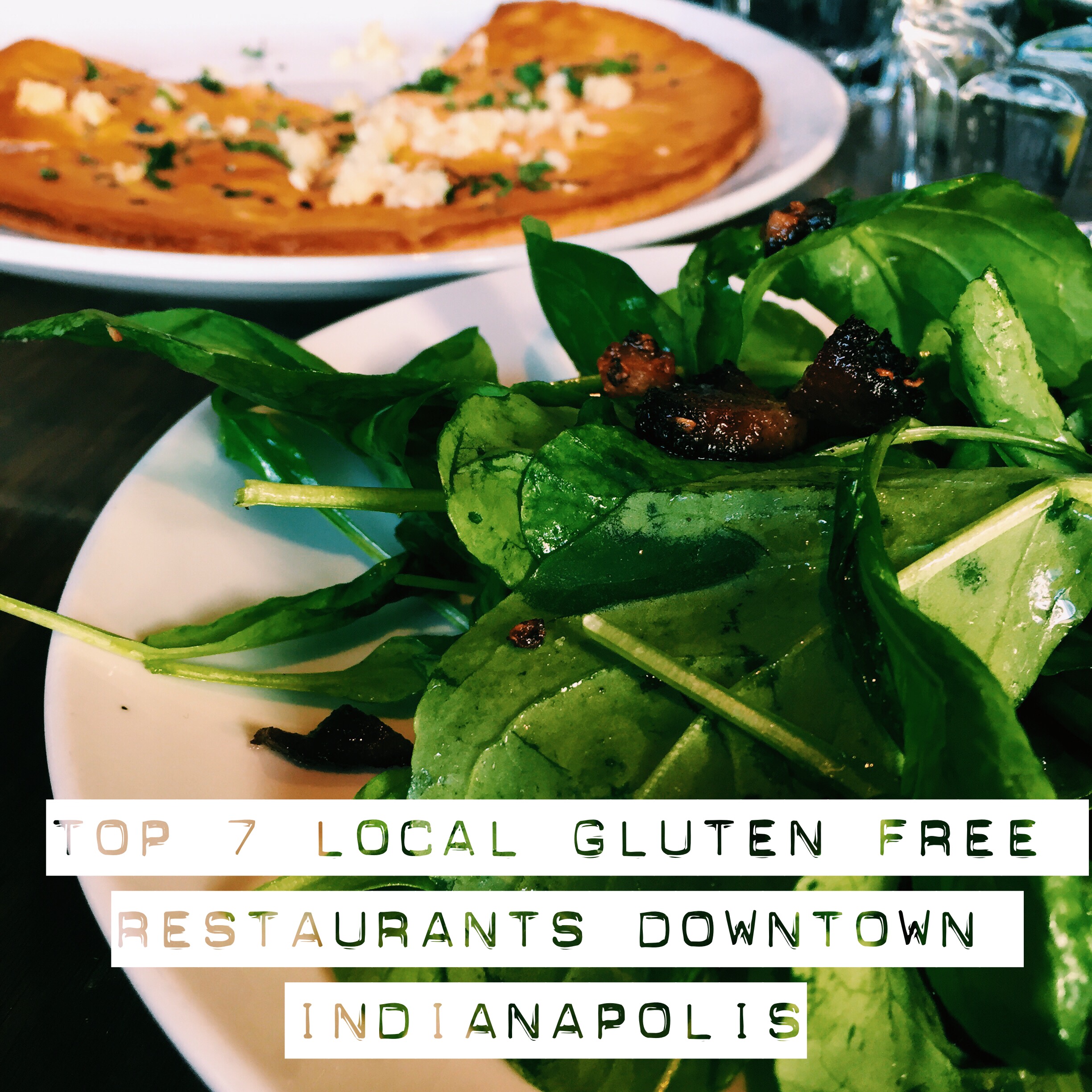 Downtown Indianapolis is surprising. You wouldn't expect to find some of the things Indy has to offer. A bike share program and an incredibly compact, walkable urban environment in a place that's known nationally for its affinity to race cars. In middle America where chain restaurants reign, there are some remarkable local establishments and eateries that offer the kind of cuisine you'd only expect in a city twice its size.
I love Indianapolis. I love supporting local businesses, especially when they cater to customers with special dietary needs, or customers who simply want to make healthy food choices. Here are my top seven favorite healthy and allergy-friendly restaurants in the downtown Indy area, written specifically for my fellow Influence Conference attendees. For your reference, I've added the distance from the conference hotel, The Westin.
7. Napolese: GF and DF homemade pizza crust. So many choices of toppings. Delectable salads. Sorbet and gelato for dessert. A must-try for sure. I love their gluten-free flatbread,  arugula salad, and gluten-free pizza with pepperoni, and jowl bacon. View the menu here. // Distance from the hotel: 0.7 mi.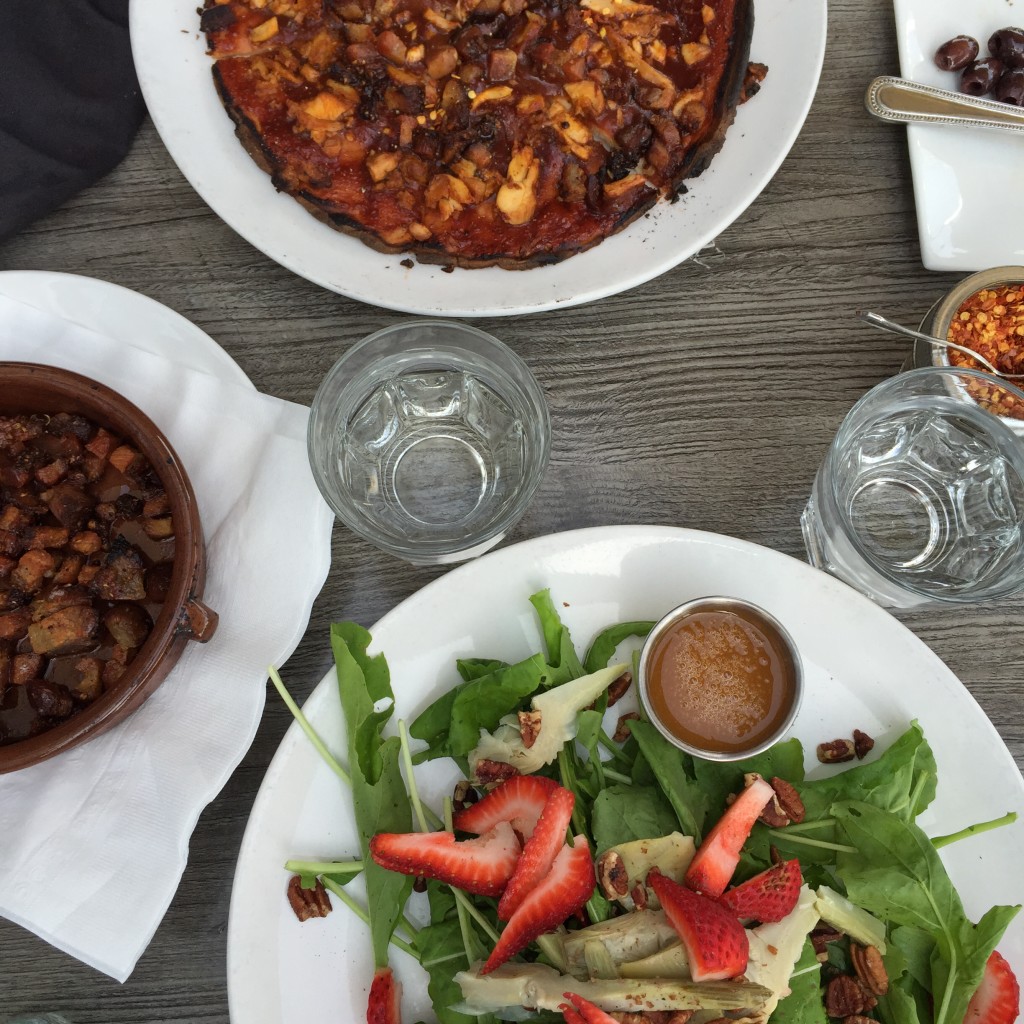 ---
6. Punch Burger: Locally sourced meat and produce. Gluten-free sweet potato tater tots. All the toppings you could imagine for a create-your-own burger. My favorite item is a bun-less turkey burger with bacon and avocado. View their build-your-own menu here. // Distance from the hotel: 0.7 mi.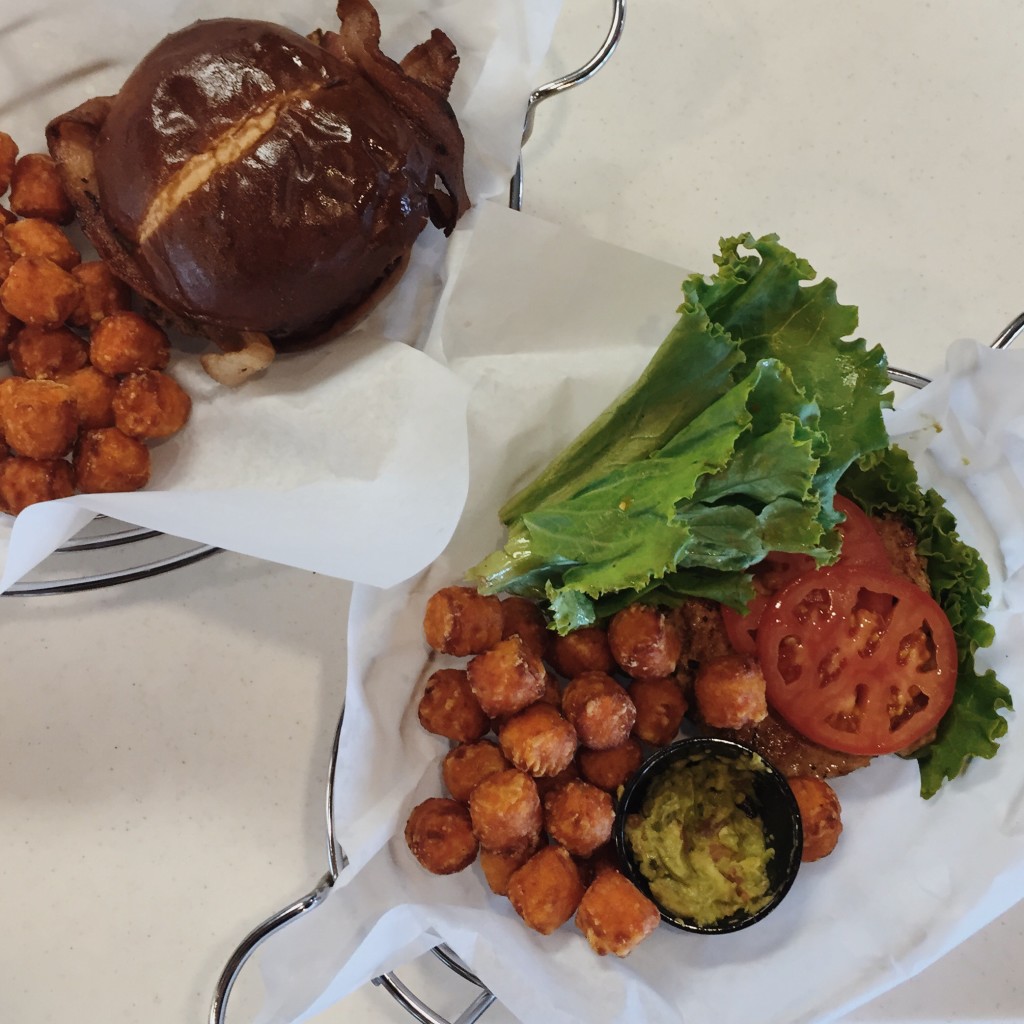 ---
5. Bakersfield: Authentic Mexican street fare, located on Mass Ave in downtown Indianapolis. (You might recognize Bakersfield with locations in Charlotte, Cincinnati, Columbus, and Nashville.) My favorite taco is the MOLE: braised chicken, pickled red onion, and cilantro (without queso fresco for me). Bakersfield's tortilla chips (and guac) are to die for! (Disclaimer: they are not fried in a dedicated fryer, so if you have a severe sensitivity to gluten, steer clear.) View their menu here. // Distance from the hotel: 1.0 mi.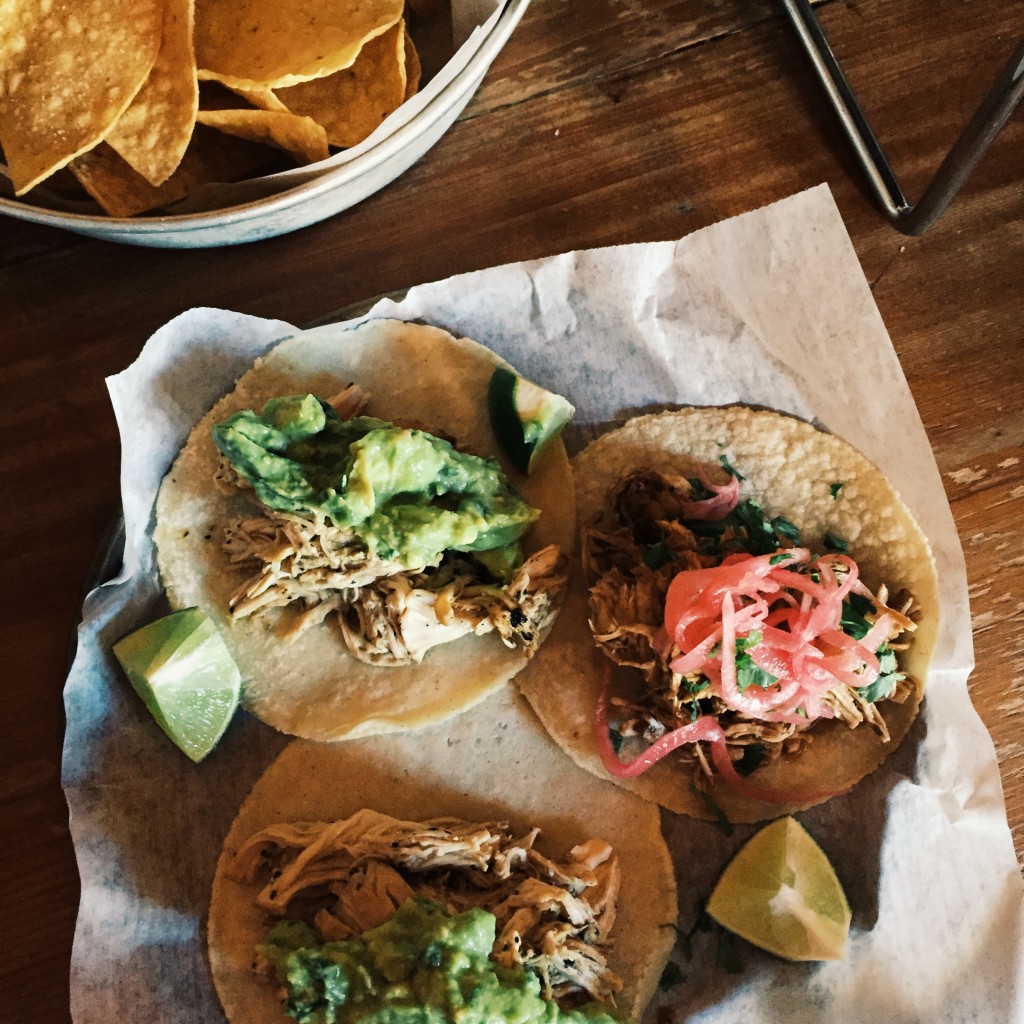 ---
4. Scotty's Brewhouse: An excellent choice for a burger, salad, and apps. Scotty's offers gluten-free buns for all sandwiches and burgers. GF sides include: fruit, salad, chips and salsa, broccoli, or beans and rice. The menu includes a vast variety of food choices for all customers. My go-to is a grilled chicken breast with no bun, and a side of gluten-free tortilla chips with house-made guacamole. View their GF menu here. // Distance from the hotel: 0.5 mi.
---
3. Caveman Truck: Caveman truck is "one of the longest running paleo food truck concepts," and makes the most incredible sweet potato bacon hash. All of his menu items are gluten-free, paleo, soy-free, casein-free, non-GMO and made with pasture-raised meats and organic produce. My favorites include sweet potato bacon hash (obviously) and fried plantains. (Check out my Q + A with Shelby, owner of Caveman Truck, to learn about his food and business journey.) // He will be around during the conference. View the schedule here.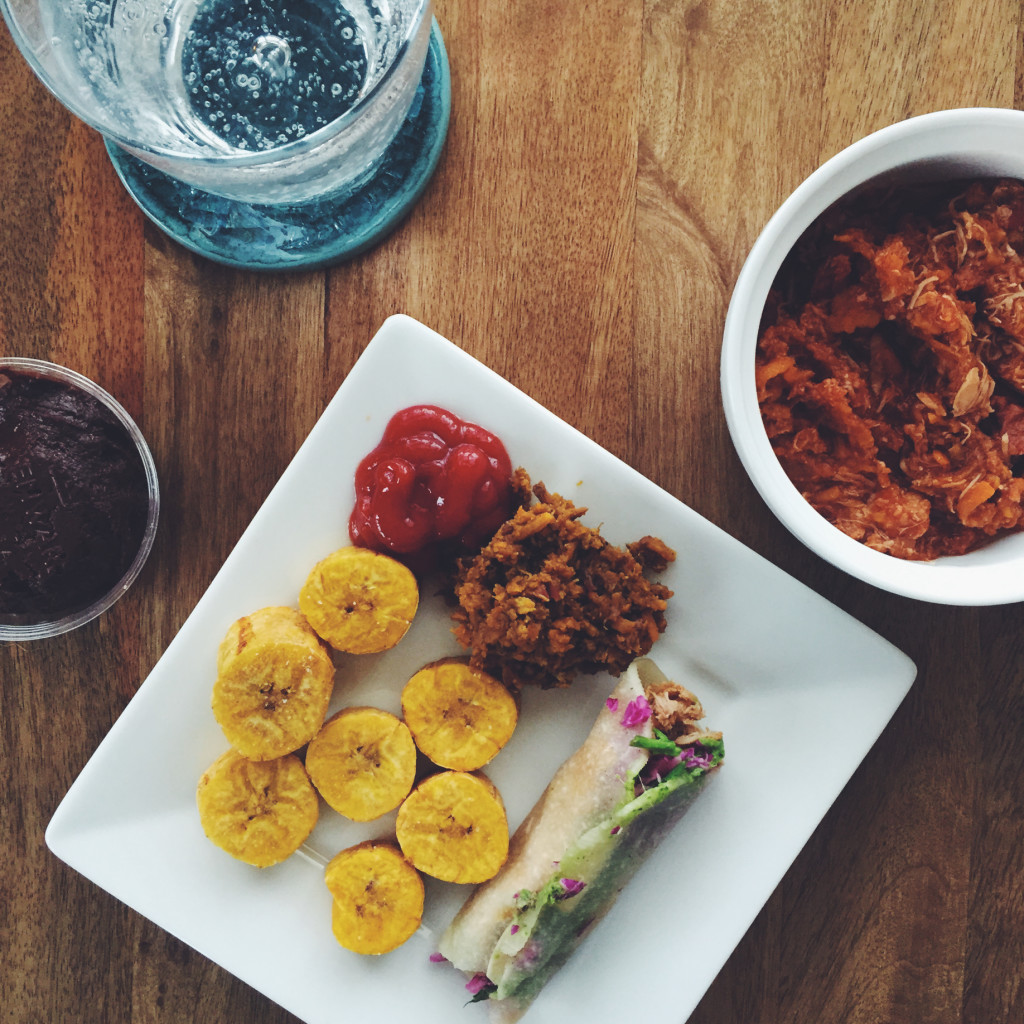 ---
2. The Flying Cupcake: Indy's original cupcake bakery, 100% locally owned and operated, TFC bakery offers gluten-free cupcakes, as well as vegan/dairy-free cupcakes that are to die for! The Mass Ave. location is 1 mile from the hotel. Flavors vary each day. If you are BOTH dairy-free and gluten-free like me, The Flying Cupcake RAW location bakes GF/DF/vegan cupcakes and desserts. My favorite cupcake is the vanilla latte. Flavors vary each day at this location as well. // Distance from the hotel: 6.3 mi.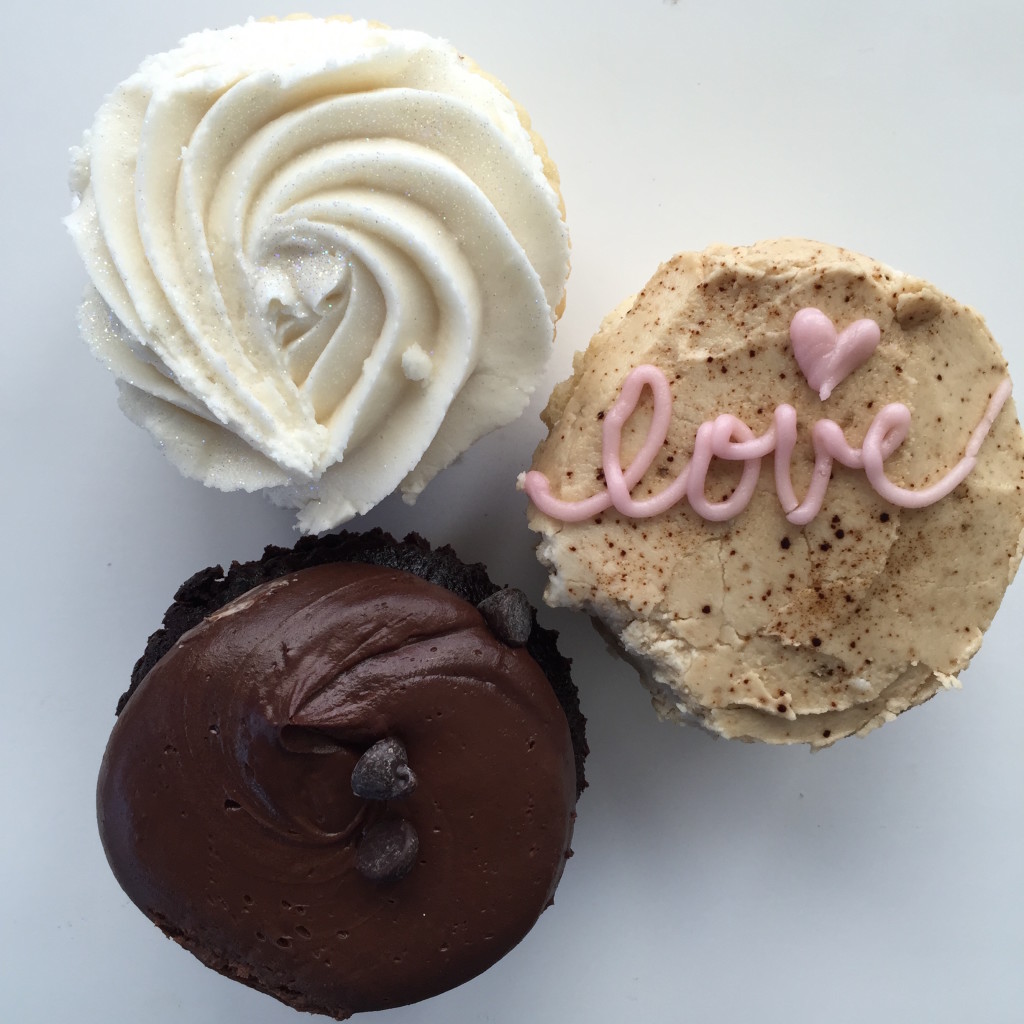 ---
1. Cafe Patachou: Hands down the best breakfast and lunch spot downtown for guests with–and without–food allergies. My go-to is a create-your-own omelette with avocado,  bacon and spinach. (If you're dairy-free, they can make any of their egg options with oil instead of butter). Patachou offers vegan items, and almond or soy milk for a coffee creamer alternative. View the menu here. // Distance from the hotel: 0.1 mi.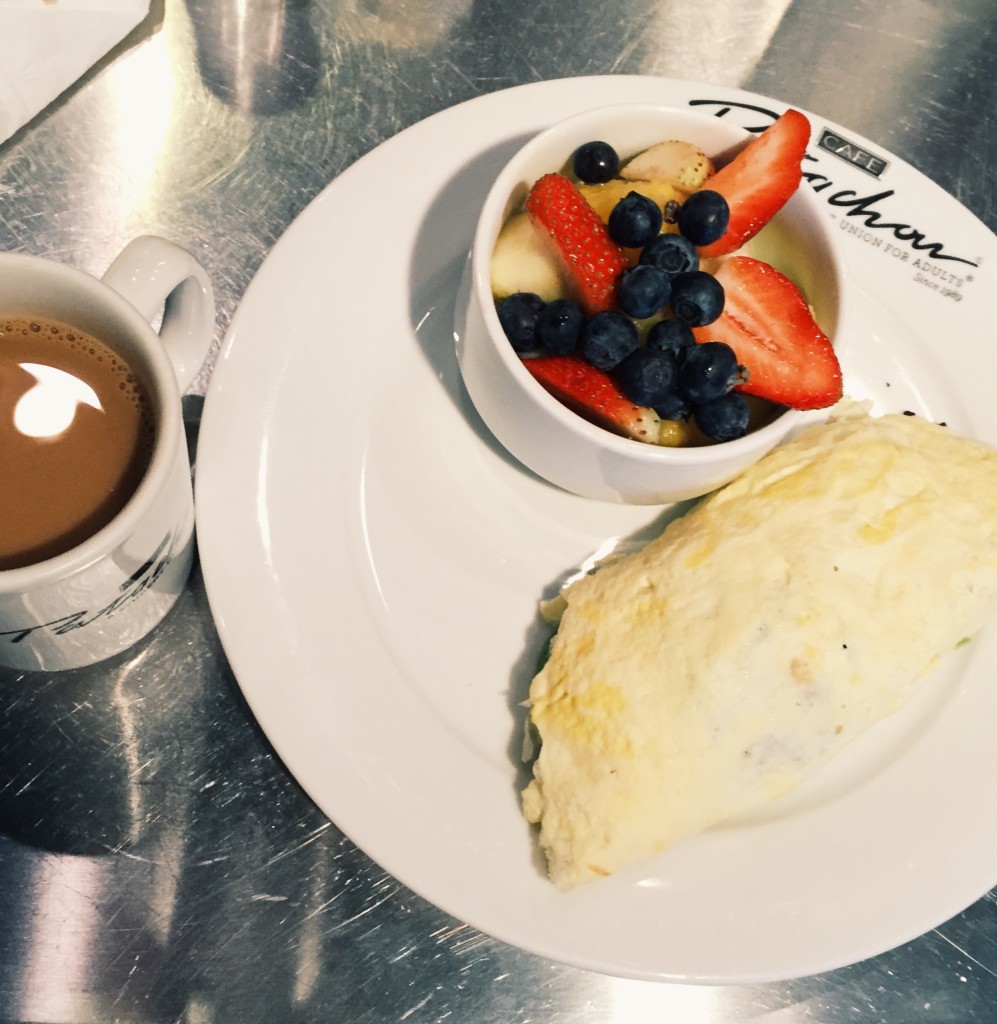 If you decide to bop around Circle Center Mall (distance from the hotel: 0.2 mi), a few allergy-friendly places include: California Pizza Kitchen, PF Chang's, and Chick-Fil-A.
Tweet me or comment below if you have questions in advance. I'd love to meet you at the conference–come say hi!
Love, Ali
About Ali
I'm Ali. I write about my journey of living a full and healthy life with food allergies, overcoming the comparison trap, and cultivating authenticity.