Grain-Free Muffin Review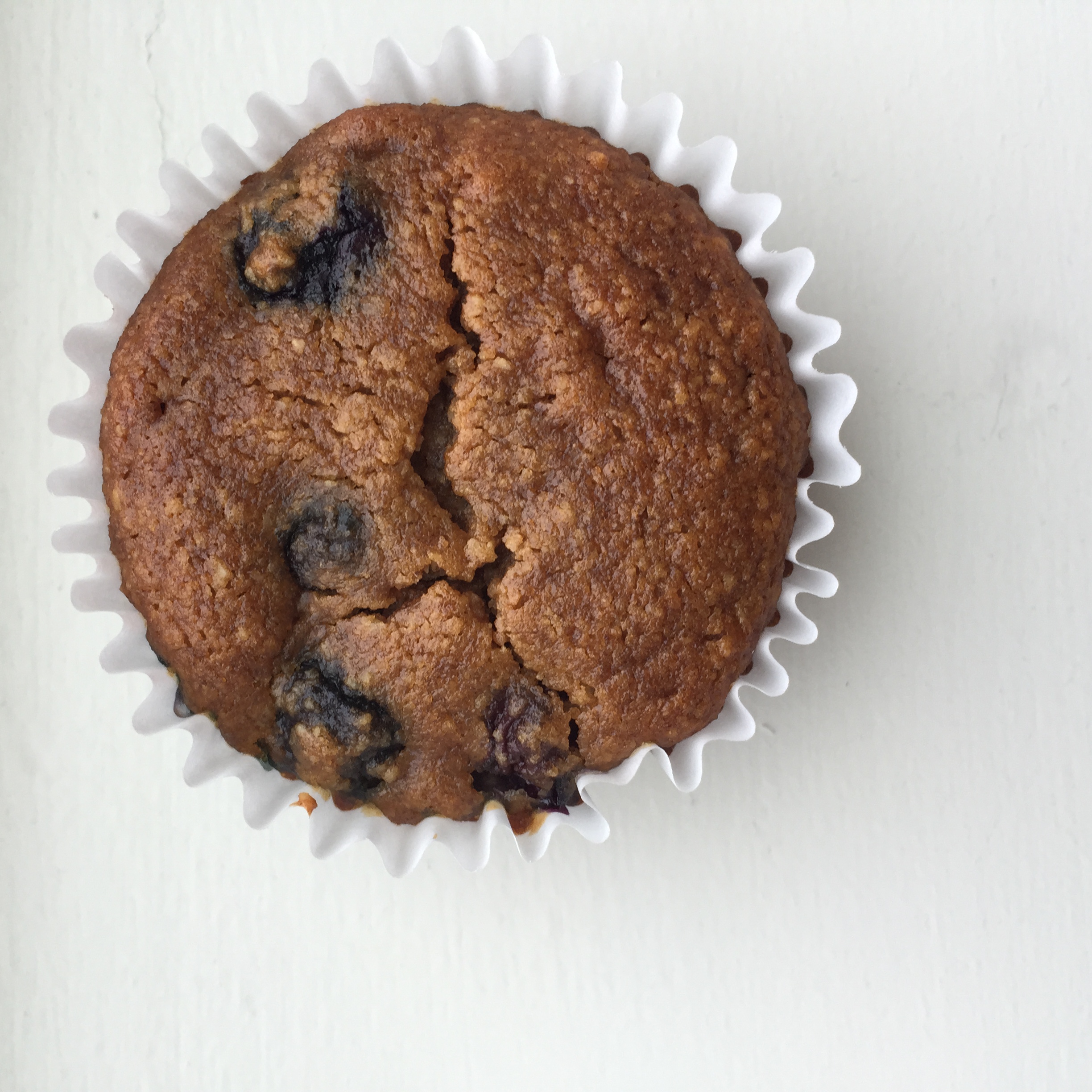 I love a good muffin. I find myself looking for easy, quick, nutritious, and filling recipes that I can make in bulk. I like to freeze muffins and re-heat them on early weekday mornings. Since finishing whole30, I have been eating primarily grain-free. I saw these Simple Mills muffins at Earth Fare, and decided to give them a try.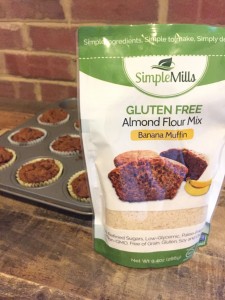 I bought, and baked, all three varieties offered at my store: banana, pumpkin, and chocolate.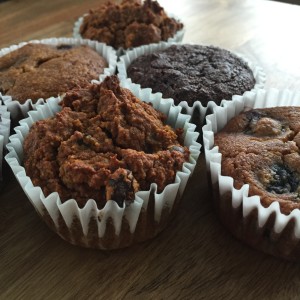 The muffin's ingredients include: almond flour, coconut nectar (the only sweetener used), arrowroot powder, pumpkin/banana/cocoa, baking soda, and celtic sea salt. I added Enjoy Life dark chocolate morsels to the pumpkin and chocolate muffin mix, and blueberries to the banana mix. The website includes a store locator, and you can also browse their products and shop online. I noticed that the company makes cookie, bread, pancake, pizza dough, and cake mixes as well. My Earth Fare only sells the muffin mixes, but I plan to buy some more mixes online and I'll be sure to write a review for you when I try other products!
Pros:
ready-to-go baking mix–all you need is eggs, oil, and water
simple and natural ingredients you can feel good about
130 calories and 5-6 grams of sugar per muffin
grain-free
there is an option for making them egg-free
dairy-free
no added sugar
Cons:
$8.99 for one package, which makes approximately 9 muffins (although, a cost of about $1 per muffin isn't that much compared to bakeries)
everything is made of almond flour, so this is unfortunately not an option for people with nut allergies
In my opinion, the chocolate mix was the best. My second favorite mix was the banana mix (with blueberries added). The pumpkin mix was pretty good with chocolate chips added, but you have to really like pumpkin. I LOVE pumpkin, and this flavor and texture was my least favorite.
---
Disclaimer: this is not an advertisement for Simple Mills. This post offers my opinion about the product for the purpose of helping my readers choose quality allergy-free food options.
About Ali
I'm Ali. I write about my journey of living a full and healthy life with food allergies, overcoming the comparison trap, and cultivating authenticity.