Intro to The Enneagram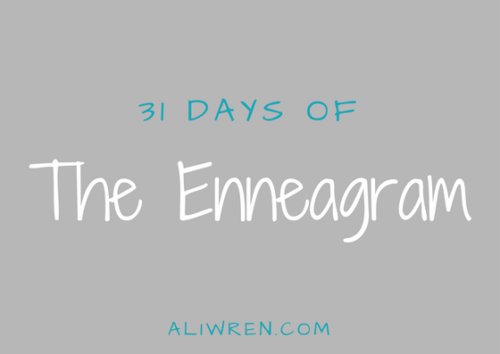 Happy October! For the last few years, I  have participated in the Write 31 Days Challenge. (Last year I wrote about Authentic Friendship, and the year before that, I wrote about Overcoming the Comparison Trap). This month I am excited to share that I will be writing about the Enneagram for the next 31 days!
What is the Enneagram? The Enneagram is an ancient personality typing system that describes how humans are wired, and is a powerful tool that can help people grow in their journey of self-discovery. The Enneagram helps people become more self-aware, and learn how to overcome challenges and self-defeating patterns. In addition to helping people learn more about themselves, the Enneagram has the ability to help people see the world through one other's eyes.
The Enneagram is changing my life, and I want everyone to know about it too.
I decided to write about the Enneagram for 31 straight days for a couple reasons. First: I want to build my writing muscle, and signing up for a challenge to write daily is a great way to keep working that muscle. Second: I want this to be a place where people can learn more about themselves and the people in their lives. I will be sharing about my personal journey with the Enneagram, my favorite resources to check out, and stories from others who represent all nine types!
Thanks for joining me on this journey…
Love, Ali
About Ali
I'm Ali. I write about my journey of living a full and healthy life with food allergies, overcoming the comparison trap, and cultivating authenticity.