Juice Bar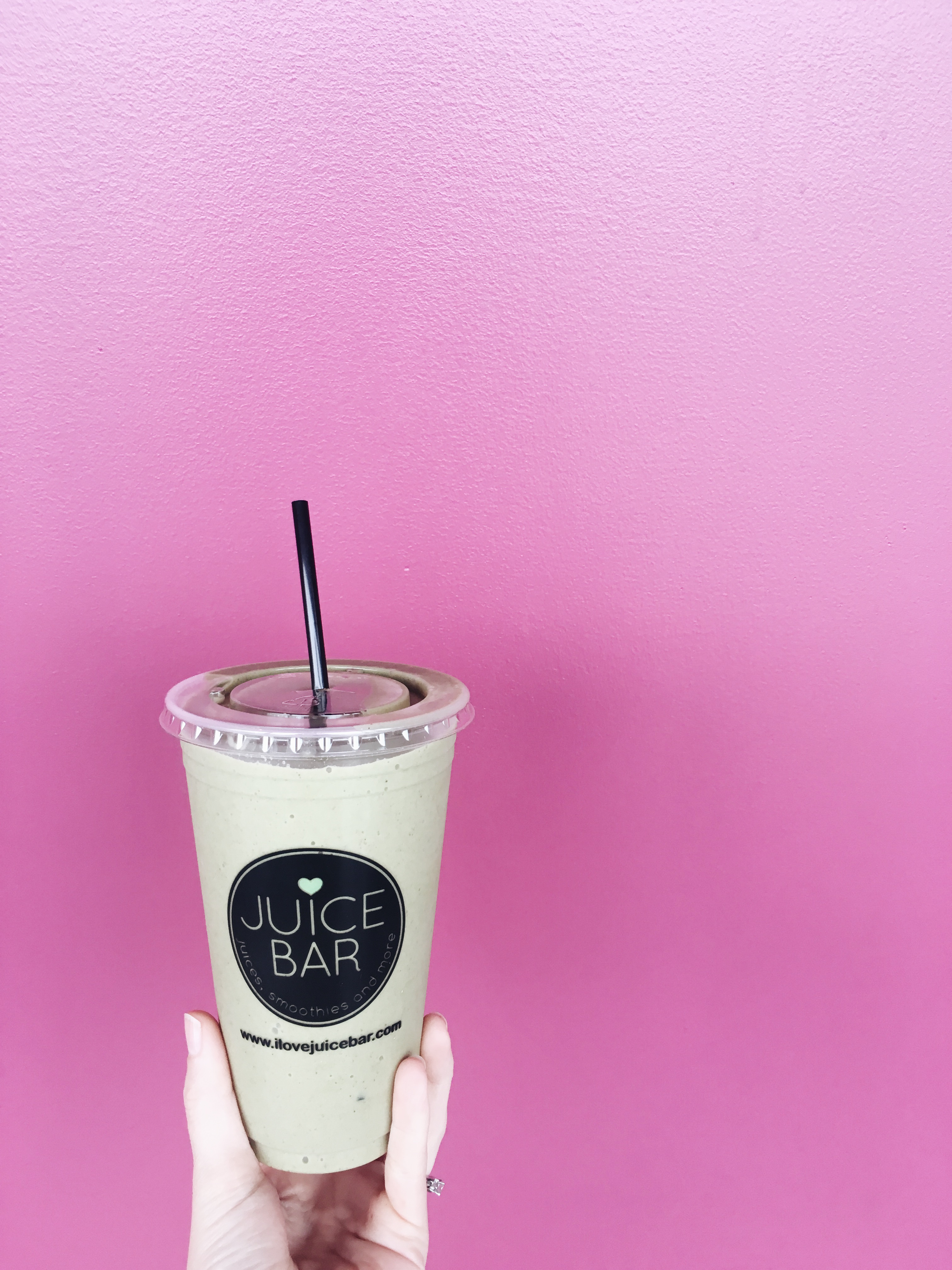 The newest Juice Bar–with the first Indiana location in Carmel–is just what the Indianapolis area needs! A new Juice Bar is being renovated in the Keystone area. The owners hope to open more stores in the Indianapolis area in the near future.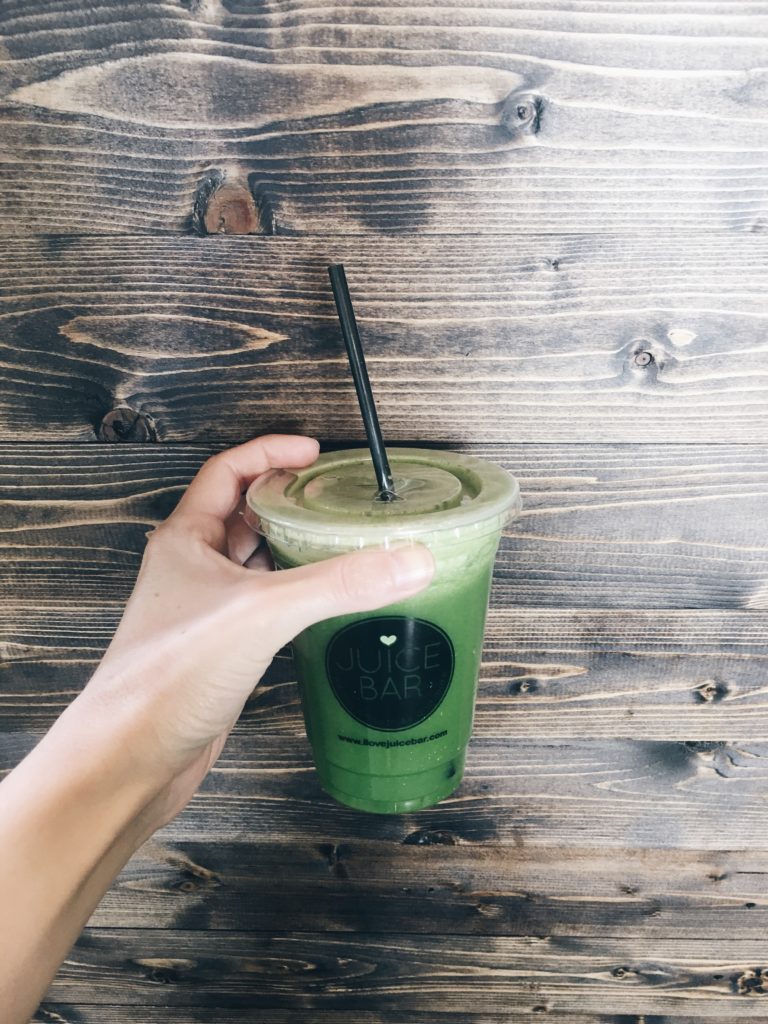 Juice Bar offers an overwhelming variety of gluten-free, vegetarian, vegan, and paleo options. My favorite smoothie is the cocoa banana: raw cacoa powder, organic peanut butter, plant-based protein powder, banana, spinach, organic coconut milk, and Himalayan pink salt. (I like to replace the peanut butter with almond butter.) Adam's favorite smoothie is one he created based off the Pineapple Greens juice: pineapple, mint, kale, spinach, cucumber, parsley, lemon, strawberry, and coconut water.
Aside from juices and smoothies with add-ons and essential oil shots, Juice Bar sells on-the-go snacks. My favorite item is the Sweet Greens Muffin, a gluten-free, vegan and paleo treat! Other options include: oats, veggies and hummus, spring rolls, pad thai noodles, superfood salads, and raw protein bars.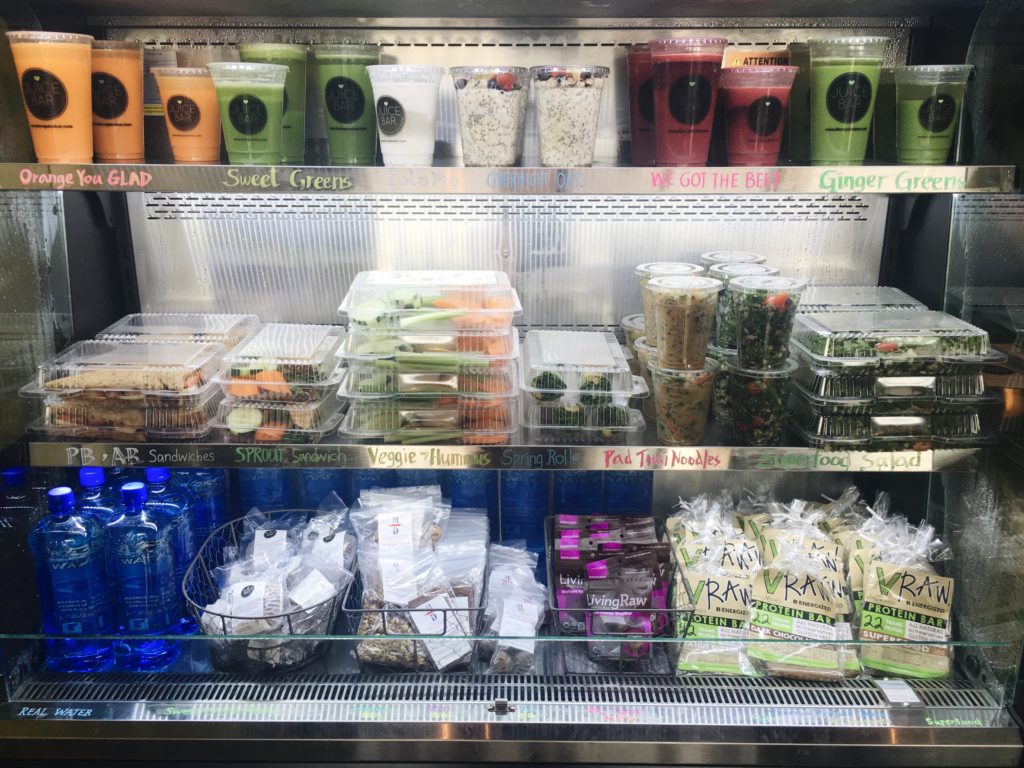 I spoke with the owners, Matt and Dee–two health-conscious entrepreneurs who have a son with severe food allergies. We chatted about healthy eating and food allergies, and they are hoping to bring in even more food options. And coffee!! (Hooray for coffee!)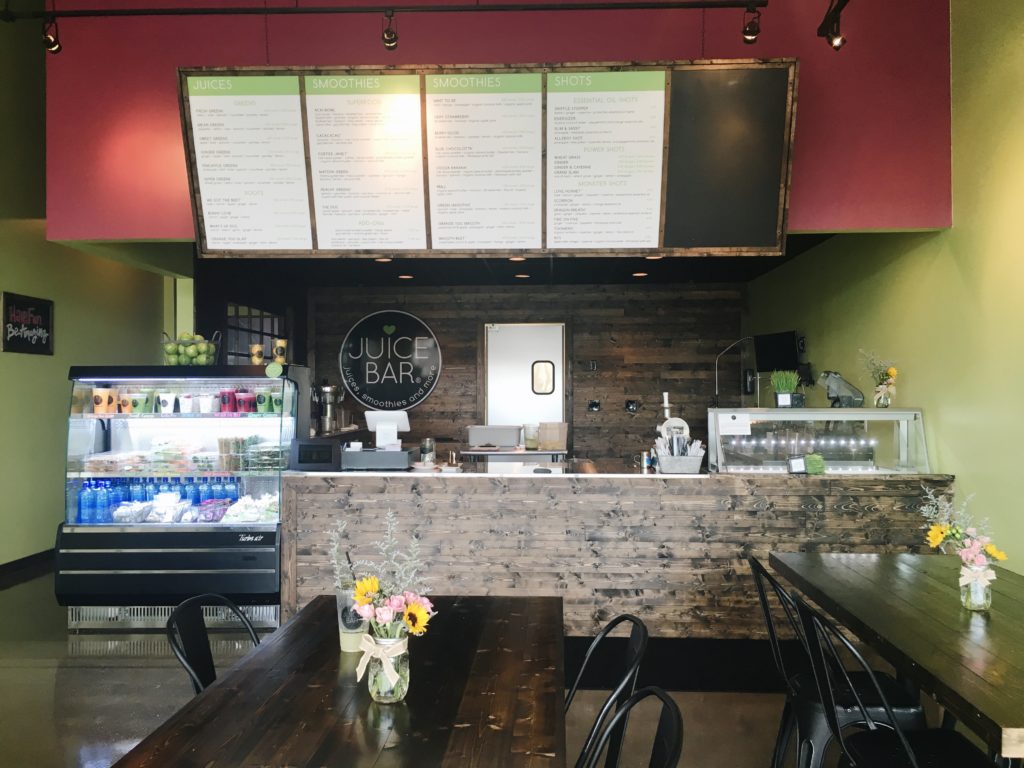 I feel so healthy when I step foot inside this place because every option is fuel for my body. Check out Juice Bar and let me know what you think! 

Love, Ali xo
About Ali
I'm Ali. I write about my journey of living a full and healthy life with food allergies, overcoming the comparison trap, and cultivating authenticity.