No Label at the Table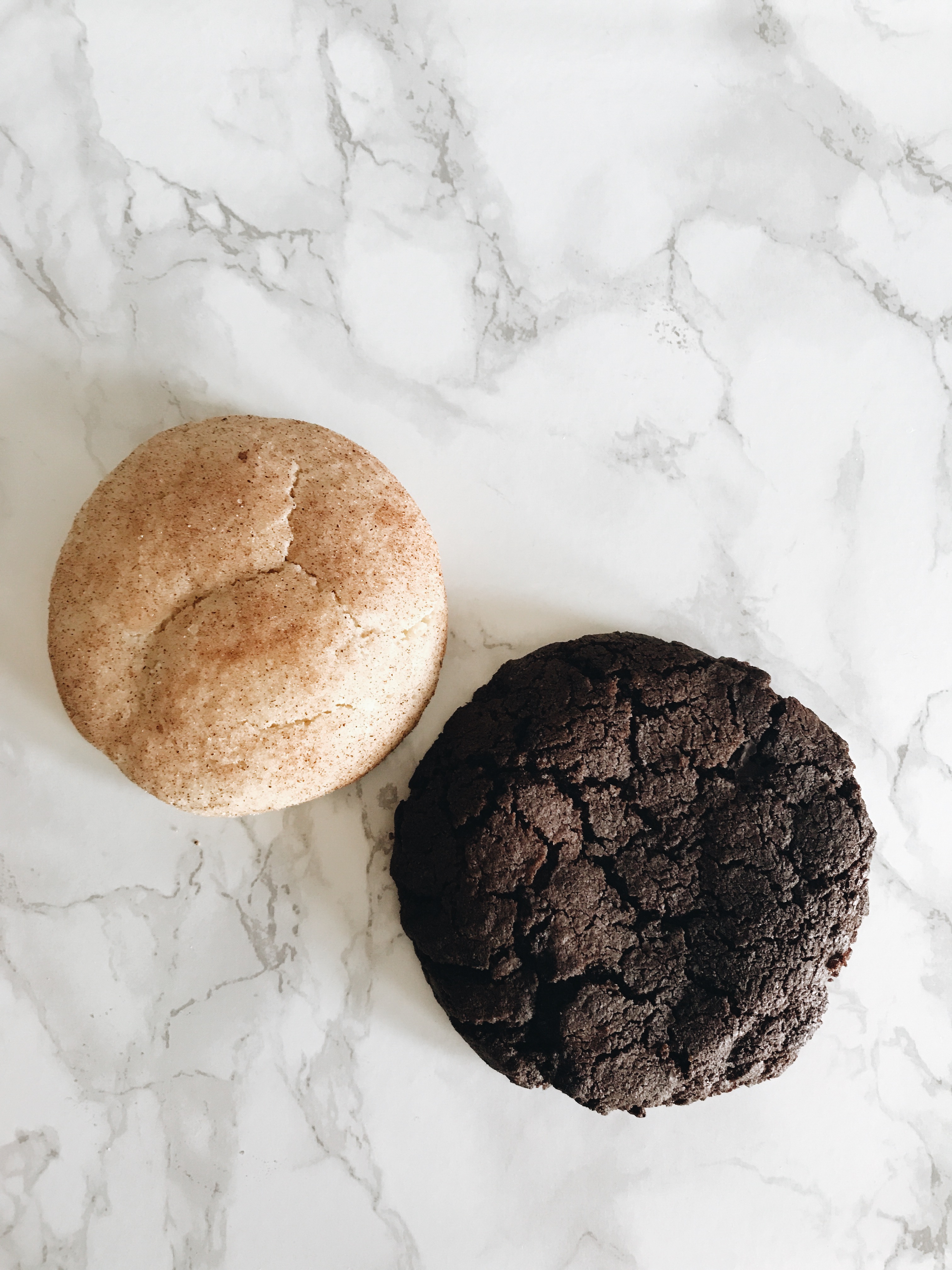 One of my favorite weekend activities is going to the famers market and supporting local artisans. I came across No Label at the Table this summer, and noticed the blue autism puzzle piece symbol and a gluten-free dairy-free sign.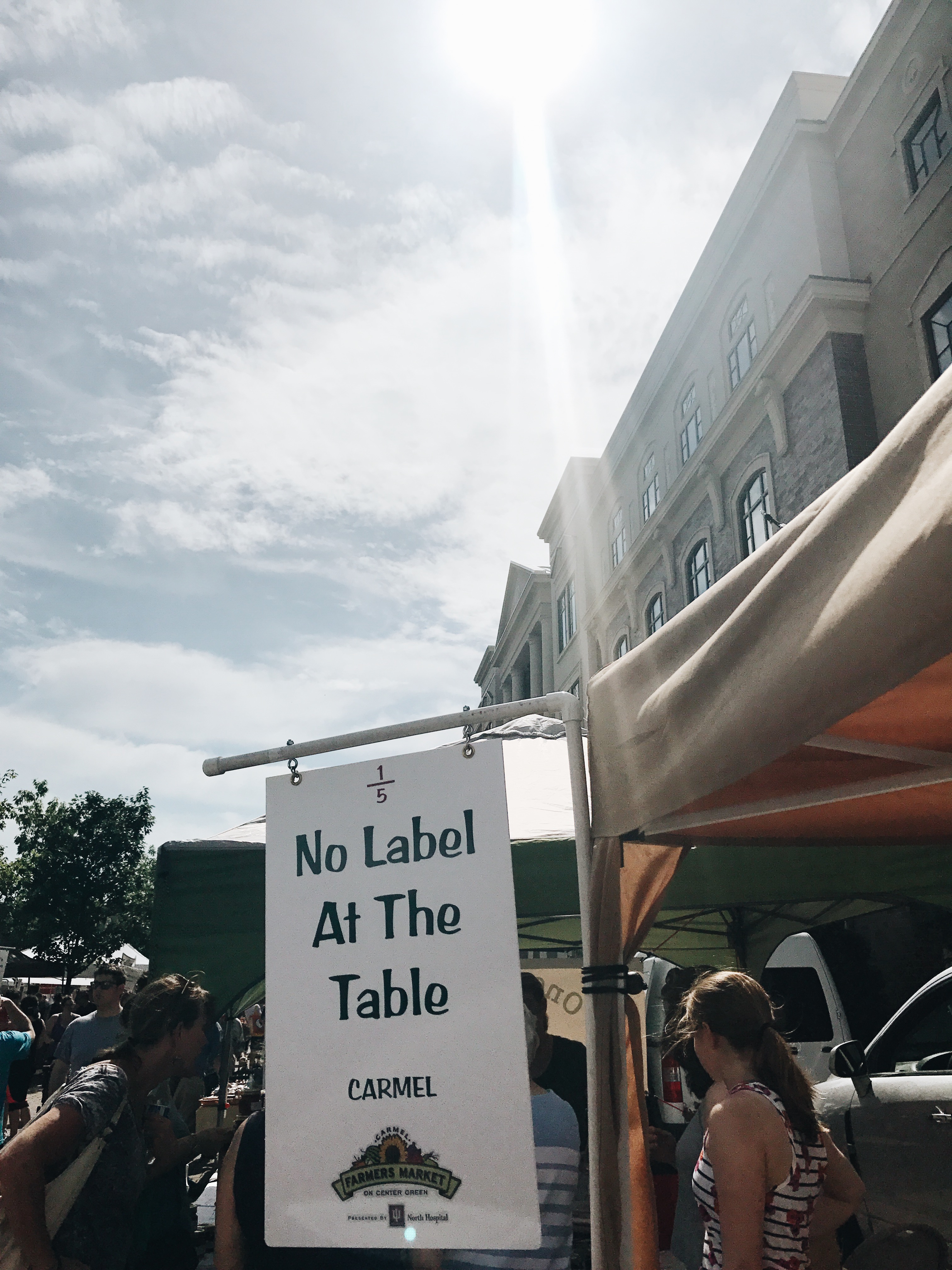 No Label at the Table is a gluten-free and dairy-free food company employed by people on the autism spectrum. Items I've seen so far include: a wide variety of cookies, cupcakes, brownies, cornbread, and pizza dough. Everything is gluten-free and dairy-free, and they provide other allergens present in every item. No Label at the Table is also willing to accommodate for other allergies.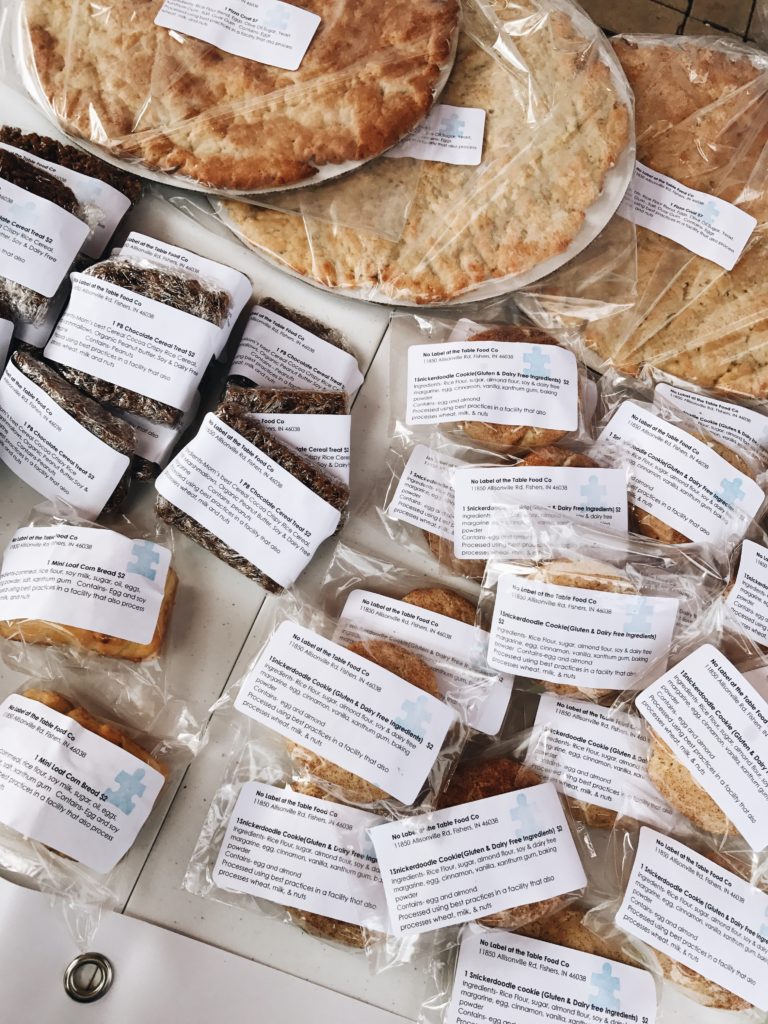 I chatted with Shelly, the founder and owner, and she told me the story of her 20-year old son Jacob and how he was her inspiration to start this business. Jacob's dream was to be a chef, and she and her husband helped to make his dream a reality. Read more about Jacob's story here. (Pictured below is Shelly and an employee.)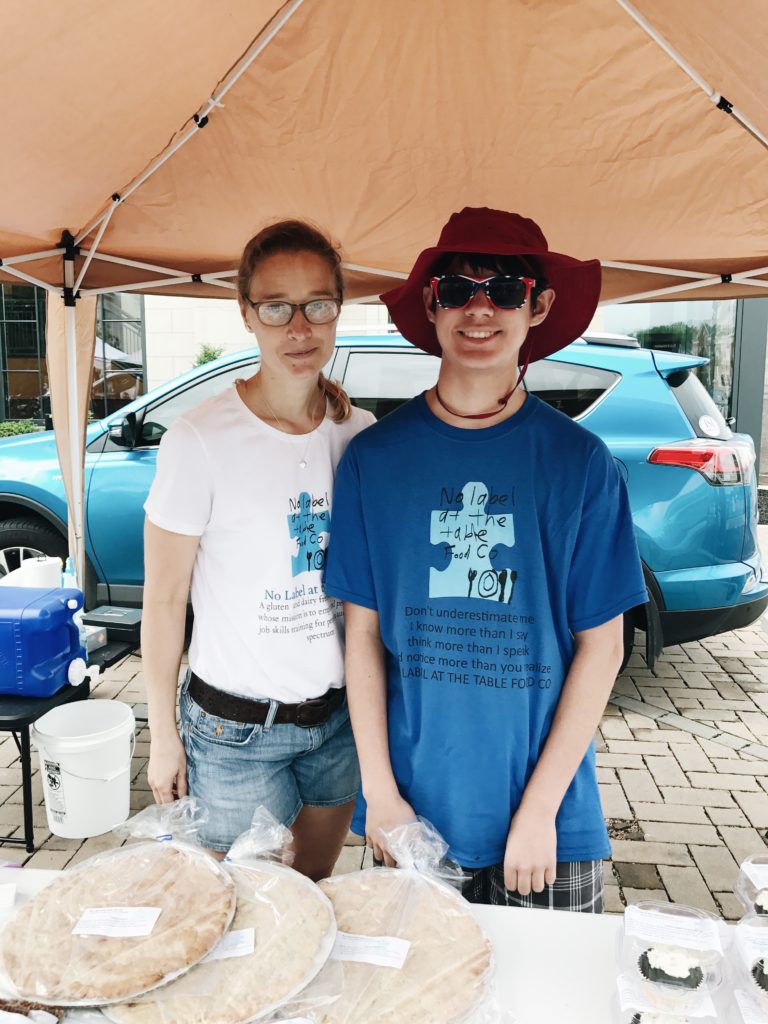 Our goal is not only to improve autism awareness but change the perception of the public of the capability of people with disabilities.
No Label at the Table is aiming to have a storefront by the holiday season! If you are local, please consider supporting this new business at the Carmel Farmers Market, Fishers Farmers Market, and Brownsburg Farmers Market. The cookies are 3 for $5, which is such an affordable price. (Hopefully they will offer online services to non-local customers in the future!)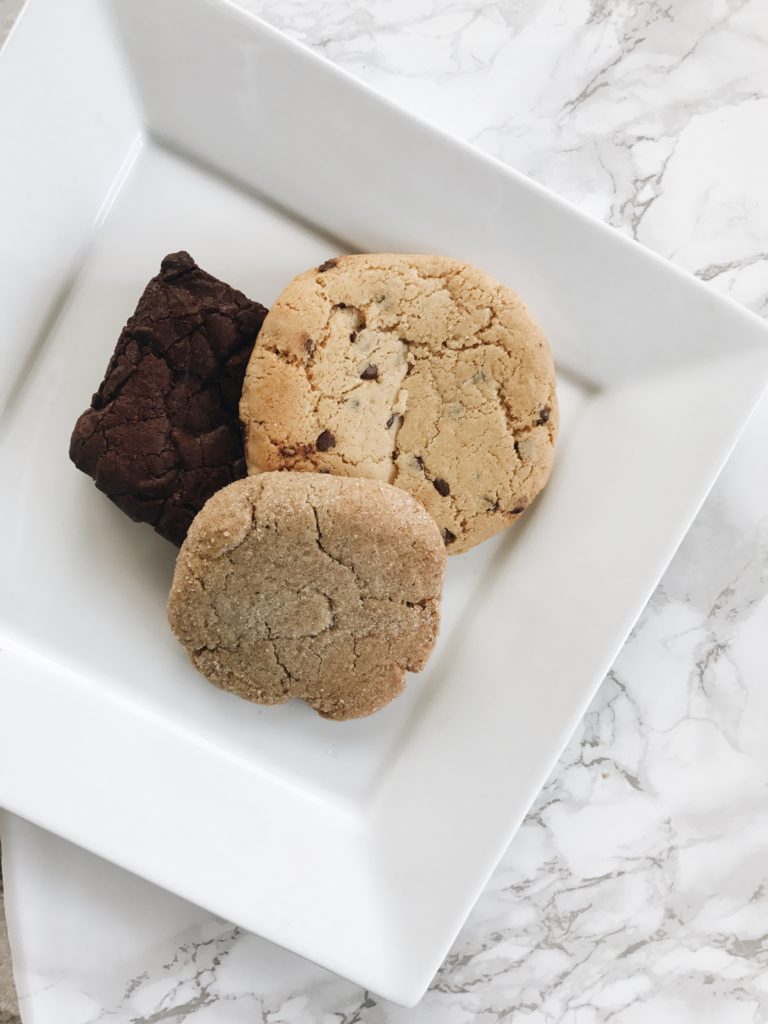 My favorite cookie is the snickerdoodle. Even if you don't enjoy a gluten-free or dairy-free lifestyle, I think you would love this cookie if you like snickerdoodles. Trust me.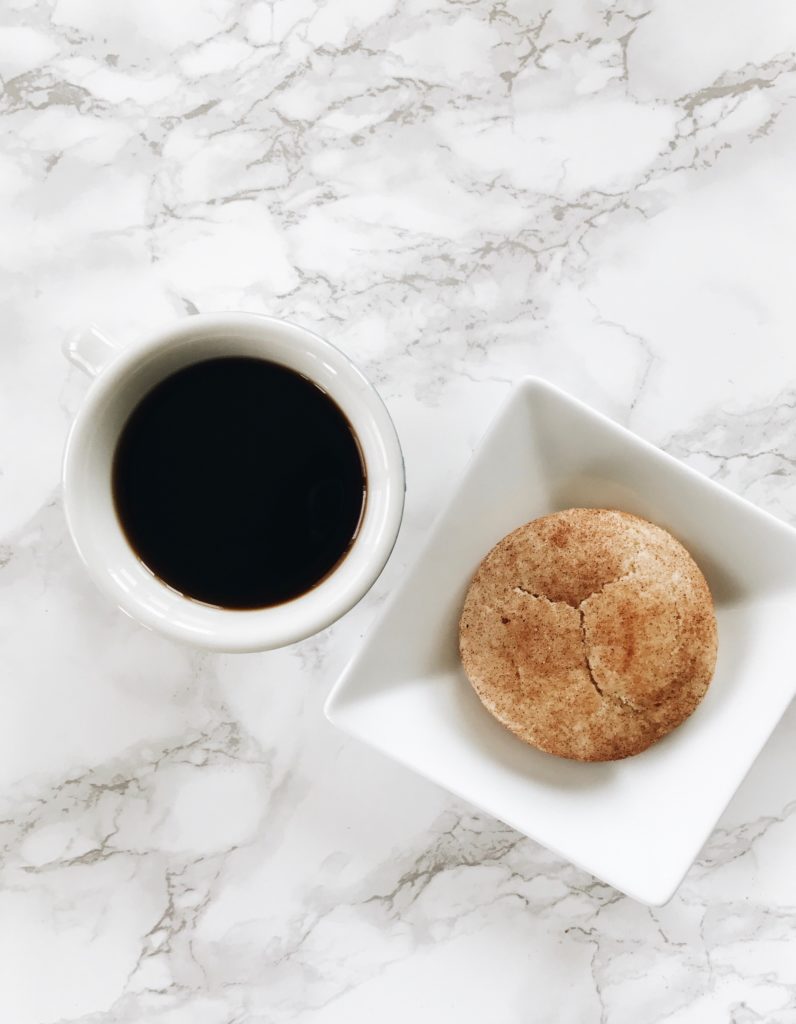 For each week's farmers market offerings, check out this link.
I hope you visit one of their stands this summer, and let me know what you think!
Love, Ali xo
About Ali
I'm Ali. I write about my journey of living a full and healthy life with food allergies, overcoming the comparison trap, and cultivating authenticity.