Overcoming the Comparison Trap: A Manifesto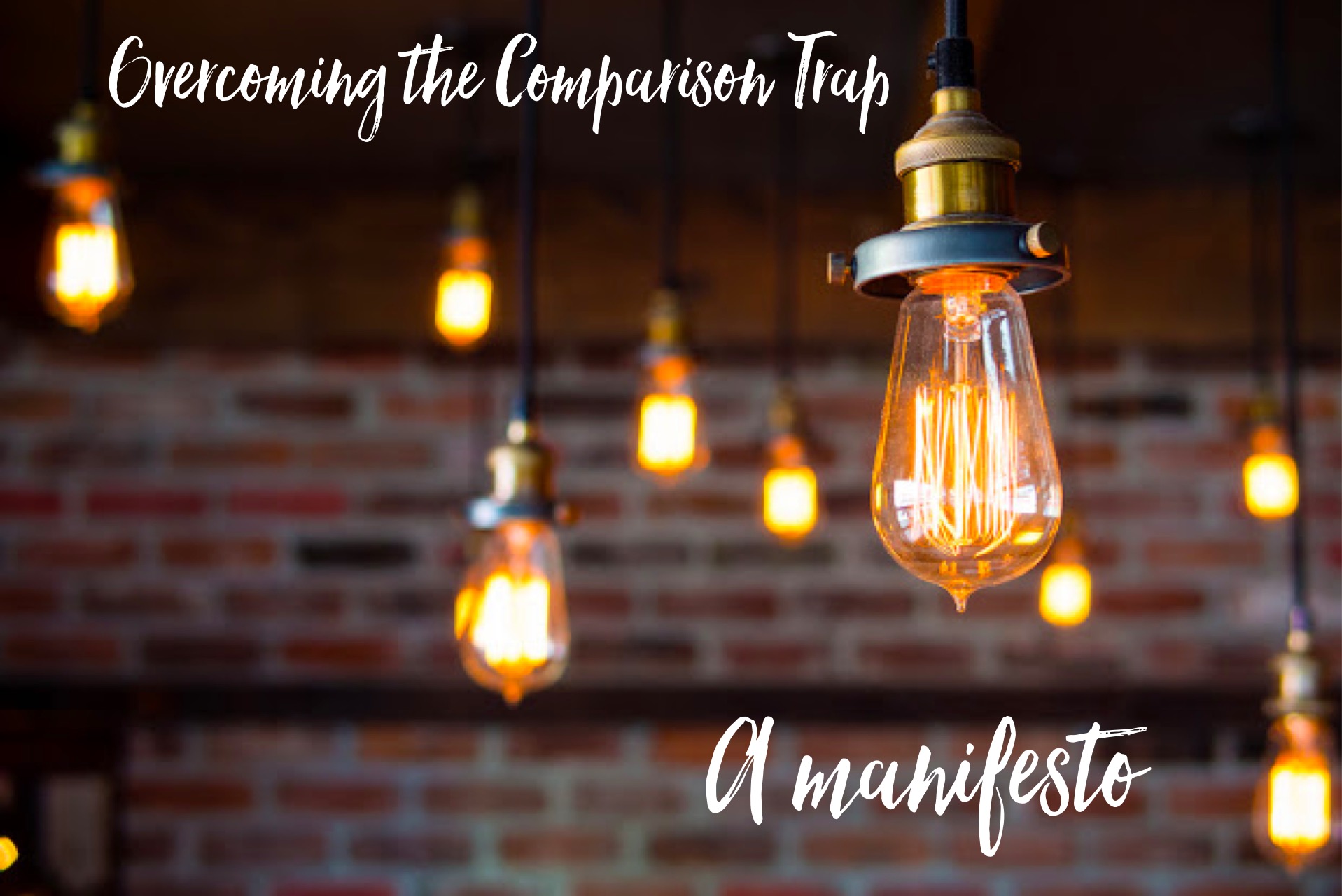 For the entire month of October, I've been writing about overcoming the comparison trap. A few years ago, I noticed that competition and comparison were keeping me from living a whole and heathy life of authenticity and purpose.
This summer, I went on a quest to ask women in all walks of life how they overcome the comparison trap. I'm so grateful for the wise and encouraging words from all of these incredible women–women I've met online and offline. Thank you all for your generosity and for taking the time to share your wisdom.
I hope you feel inspired to live your life with authenticity, purpose, and confidence.
Let's overcome the comparison trap. Let's encourage celebration and connection. Here are five of my favorite take-aways from this series about overcoming comparison:
Live authentically.
When I get down to the heart of it, I want my life and work to be authentic to me, not beautiful so-and-so who is driving along beside me. – Hayley Morgan
Cultivate gratitude.
Comparison is the result of not feeling confident where we have been placed, what we have been called to and how we have been gifted. – Ashlee Proffitt
Celebrate others.
Kindness silences competition and promotes collaboration. – Crystal Stine
Seize your season. 
There's a beautiful story unfolding right in my midst, and I'll miss it if I'm watching everyone else. – Jacey Verdicchio
Live your own story.
We almost never have the full story, and I cannot compare any aspect of my life to someone else's. In the same way that every detail of my life is not on Instagram, neither is everyone else's.  – Allie Seidel 
Thank you for joining me on this journey. (This is part of a series from write31days.com. To see all posts in this series, click here.)
Love, Ali xo
About Ali
I'm Ali. I write about my journey of living a full and healthy life with food allergies, overcoming the comparison trap, and cultivating authenticity.