Paleo 5-Minute Mug Cake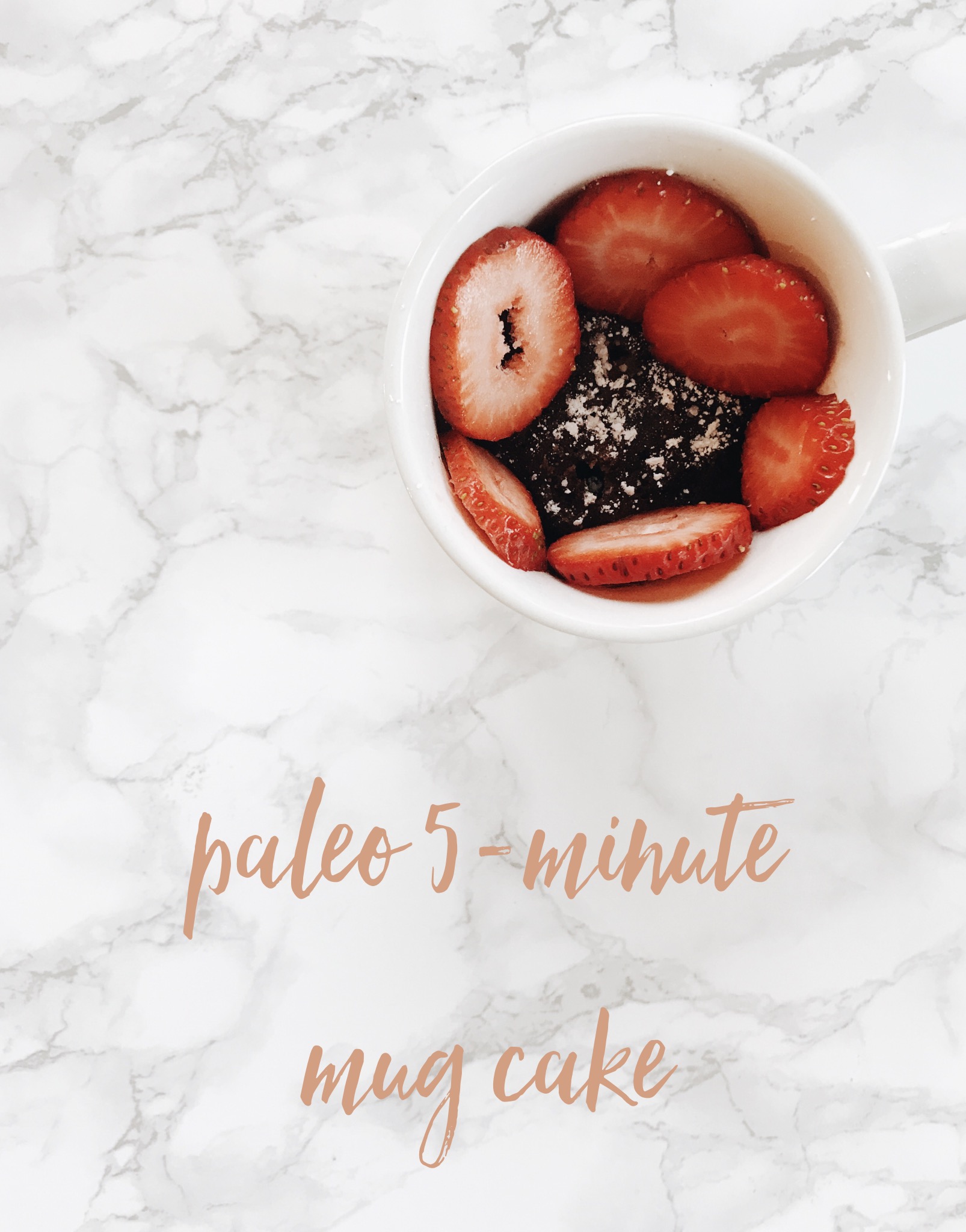 The other day I was craving something sweet*, but I didn't want to bake a whole batch of brownies or cookies (because I would eat them all!). So I looked up some mug cake recipes, and tried a grain-free option. Here is what I came up with. I hope you like it!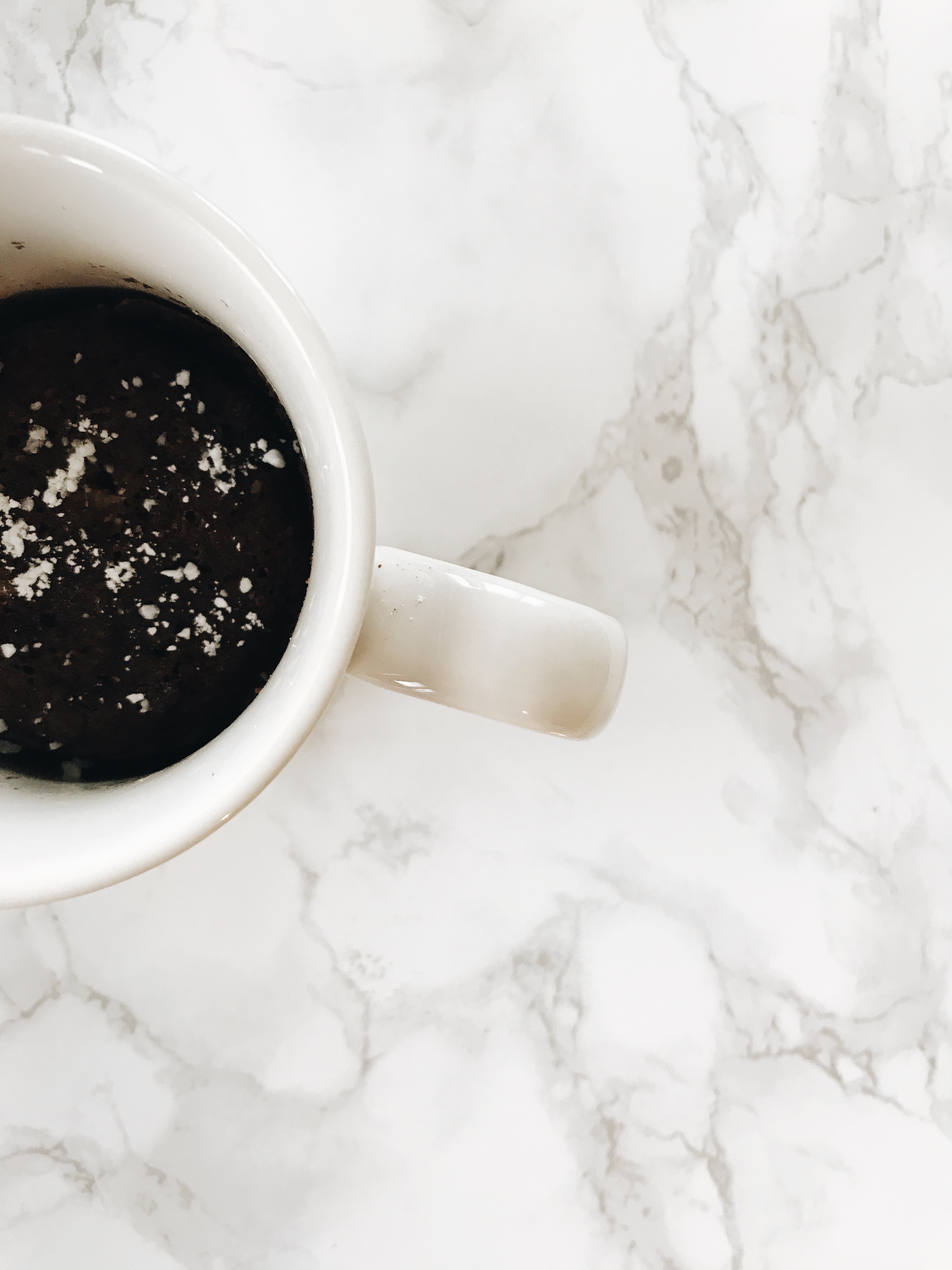 Ingredients: 
1 8-oz. mug
1/4 cup almond flour or almond meal
1 egg
1 tsp. applesauce
2 tbsp. cacao powder
1 tbsp. maple syrup
1/2 tsp. vanilla
optional add-ins: dairy-free chocolate chips (my highly recommended personal favorite) or nuts
optional toppings: powdered sugar, coconut whipped cream, dairy-free ice cream, your favorite nut butter, or fruit
Directions: Combine all ingredients. This can be done in a separate mixing bowl, or directly in the mug. Microwave for 1 minute to 1 1/2 minutes. The cake will rise while it is cooking, but as soon as it's done, the cake will fall into the mug. The mug and cake will be very hot when you take it out of the microwave, so be cautious. Wait a minute or two for it to cool, and enjoy!
*Sweet to me might not be sweet to you. I recommend adding in some chocolate chips to the mix, and topping the cake with whipped cream, powdered sugar, or ice cream.
Love, Ali xo
About Ali
I'm Ali. I write about my journey of living a full and healthy life with food allergies, overcoming the comparison trap, and cultivating authenticity.