Shoefly Public House
Do you ever find yourself in an eating rut? Adam and I often frequent the same restaurants because we know what to expect and it's easy and convenient. We've been trying to branch out of our Indianapolis suburb and support more local Indianapolis establishments. We've been to Shoefly Public House a few times and we are hooked.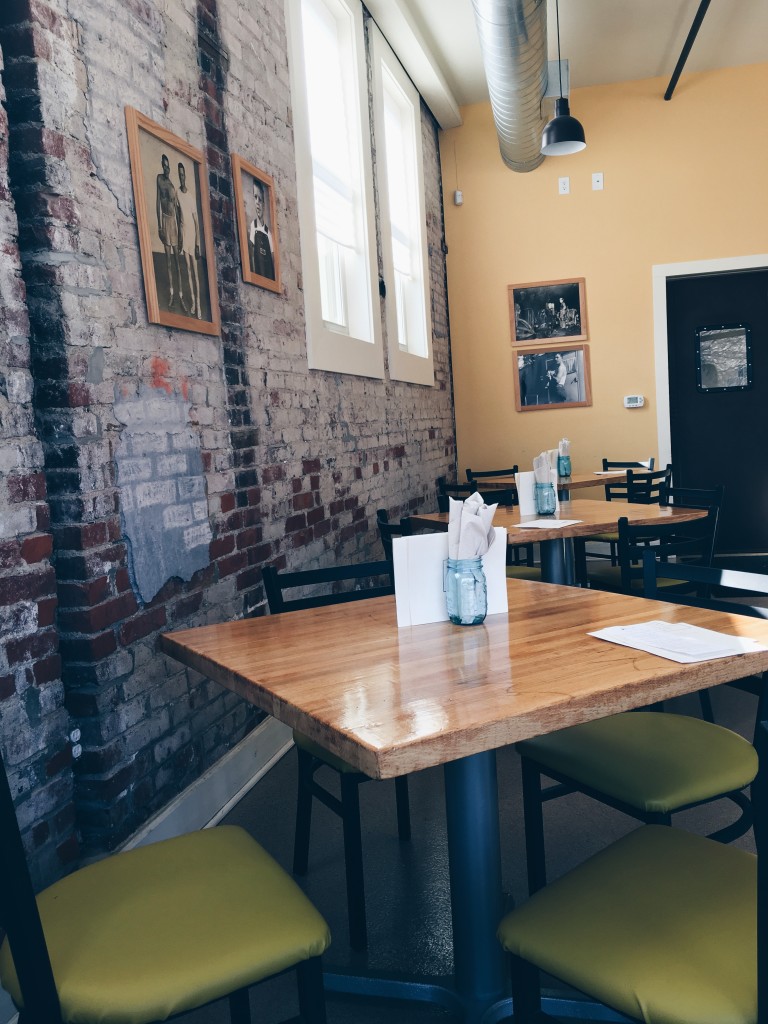 I love learning the stories behind each place.
Our goal for Shoefly is to be a unique and note-worthy gathering place serving modern, approachable pub food…with international flavors in a relaxed casual setting…that will reflect the eclectic nature of our special part of Indy.  To that end, we'll change our menu with the seasons.  And we'll feature locally produced products…especially meats and produce whenever possible…as well as using seafood from sustainable sources. – Craig (Chef, GM & Owner)
Adam loves their pretzel flatbread and vegan chili. I am a fan of their sweet potato waffle fries and romaine salad: asparagus, radish, eggs, capers, lemon & olive oil. (It also comes with parmesan for those that enjoy dairy.) I added roasted chicken for some more protein.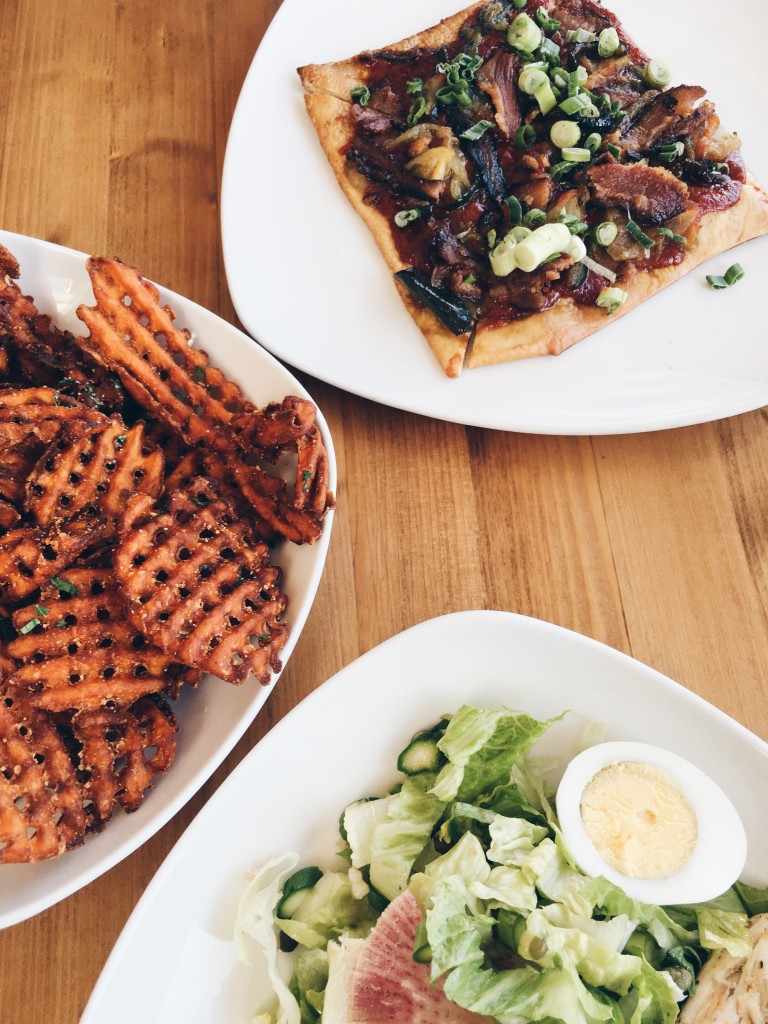 Pros: A delicious rotating menu that supports local farmers. Vegan options. Gluten-free options. Contextualized to its neighborhood. Family-friendly.
Cons: No explicit allergy-free menu. No allergy-free desserts.
Local Indianapolis friends, you should definitely check it out!
About Ali
I'm Ali. I write about my journey of living a full and healthy life with food allergies, overcoming the comparison trap, and cultivating authenticity.