Easy Chicken Taco Soup
Happy New Year! I hope you had a wonderful holiday with your loved ones. Whether you're looking for a tasty new soup to try, are on Whole30, or eat gluten-free, grain-free, and/or dairy-free, this soup is for you! I love creating simple and delicious recipes, and this soup is so easy. I was in the mood for a taco-flavored soup, so I started with this savory base in my crockpot.* Next time, I plan to add more vegetables. This recipe makes 6-8 servings.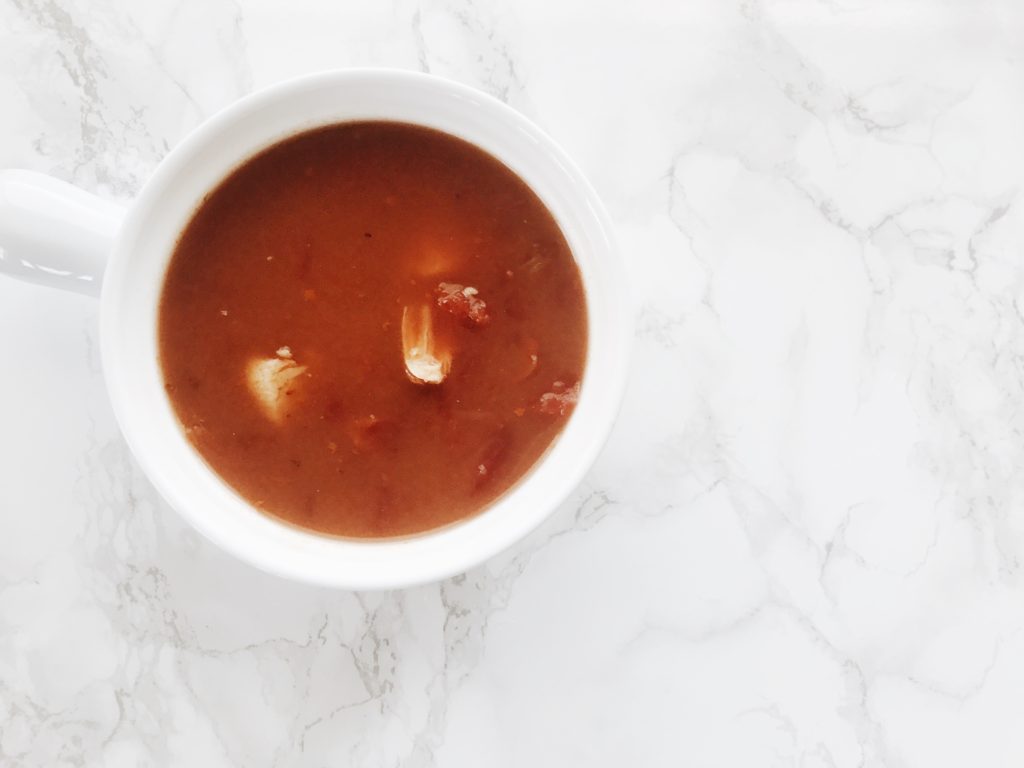 Ingredients: 
3 to 4 chicken breasts
1 32-ounce carton of chicken broth
1 14.5-ounce can of diced tomatoes
1 10-ounce can of diced tomatoes with green chilies
3 tbsp. taco seasoning (You can buy whichever kind you like, or make your own paleo recipe. Two of my favorites include this one from Emily Eats Real Food and the taco seasoning recipe from Against All Grain's Meals Made Simple cookbook.)
optional vegetables: carrots, celery, squash, or sweet potatoes
optional toppings: avocado, cilantro, sour cream, cheese, or chips
Directions: 
Add everything to a crockpot and combine.
Cook on high for 4 hours, or on low for 8 hours.
Once the chicken is cooked, shred it apart with two forks, or remove it and cut it into smaller pieces on a cutting board; then transfer the chicken back into the pot and stir.
Serve into a bowl and add desired toppings.
*I don't have an instant pot (yet!) so this recipe calls for a good ol' crockpot. The directions can easily be converted to a pressure cooker, though, by cooking for approximately 25 to 30 minutes.
Enjoy!
Love, Ali
P.S. Are you participating in Whole30? Check out my journey and recipes here.
About Ali
I'm Ali. I write about my journey of living a full and healthy life with food allergies, overcoming the comparison trap, and cultivating authenticity.